Love is in the air, and Hollywood's hottest couples are here to prove it. Whether they're walking the red carpet or simply enjoying some time off the screen, these famous pairs have captured our hearts with their undeniable chemistry and infectious love stories. From long-term commitments to new romances, we're taking a closer look at the most adorable and surprising celebrity couples of the year. So sit back, relax, and prepare to swoon over these A-list duos that are giving us all the feels.
Catherine Bell & Brooke Daniells
Catherine Bell might be enjoying her place under the spotlight, but we can't say the same about her long-time partner, Brooke Daniells. She's reportedly a 48-year-old photographer, and much like Catherine, she's also a Scientologist. They confirmed their relationship in 2012 just a year before Catherine got divorced from her husband, Adam Beason, with whom she shares two children.
The couple now lives together in Catherine's $2-million house in Hidden Hills. Catherine's been playing in the Good Witch series since 2015, and in 2020 she launched her Catherine Bell Jewelry line with Brooke's help.

Keith Urban & Nicole Kidman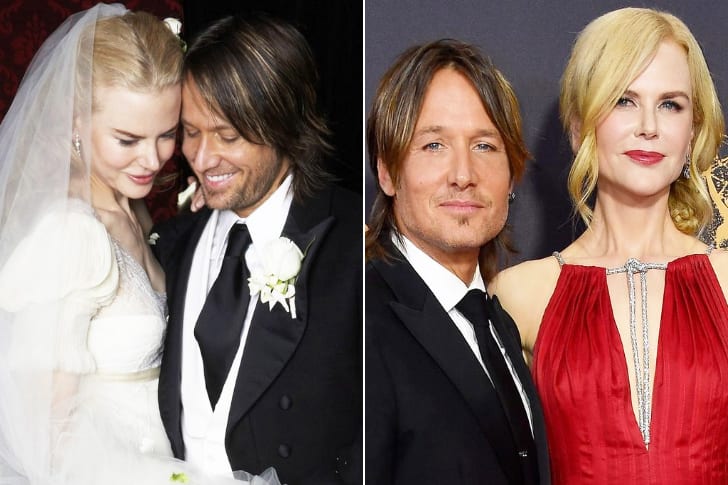 How does one find a worthy suitor after being married to someone like Tom Cruise for over a decade? Let's look at the American actress Nicole Kidman for the answer. Finding love again wasn't so hard for Kidman, who had multiple relationships post-Cruise before marrying her current husband, Keith Urban.
Urban is an Australian singer who Kidman met in 2005. In a span of five years, they got married and had two children. Urban is set to release a new album titled The Speed of Now Part 1, whereas Kidman has new projects like The Prom and Nine Perfect Strangers.
Scarlett Johansson & Colin Jost
It seemed as though Scarlett Johansson wasn't at all lucky when it came to her love life for a long time. Of course, being one of Hollywood's best-known actresses, dating must've been difficult for her. Thankfully, her troubles are behind her, ever since Colin Jost came into her life in 2017.
He is a 38-year-old comedian and a writer on Saturday Night Live. In 2020, they shocked everyone with a surprise wedding announcement. It would be safe to assume that Johansson has finally settled down for good. Moreover, she's currently working on the upcoming Black Widow film, expected to be released in 2021.

Lisa Kudrow & Michel Stern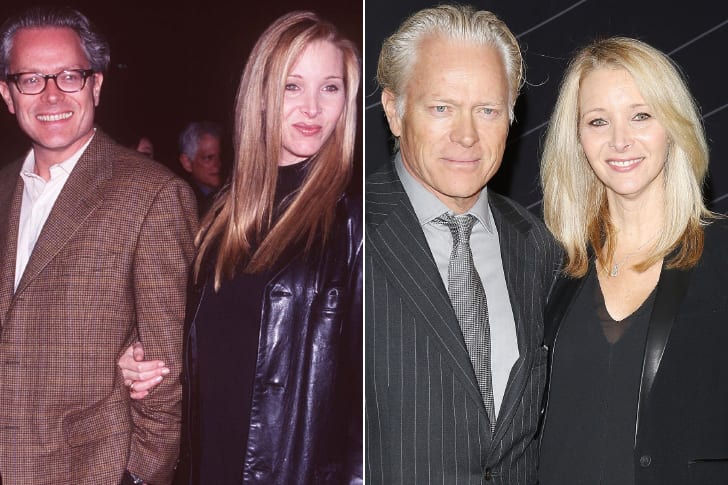 Lisa Kudrow was in the main cast of probably is one of the most popular sitcoms of all-time, Friends. Fans know her for portraying the funny and slightly peculiar Phoebe Buffay and her twin, Ursula, on the show.
Since then, Kudrow has had many opportunities in the entertainment industry, including Mad About You and Web Therapy. She's currently on 25 Words or Less and Who Do You Think You Are? Kudrow has been married to Frenchman Michel Stern, an advertising executive, since 1995. Together, they have a son named Julian Murray Stern.
Cindy Crawford & Rande Gerber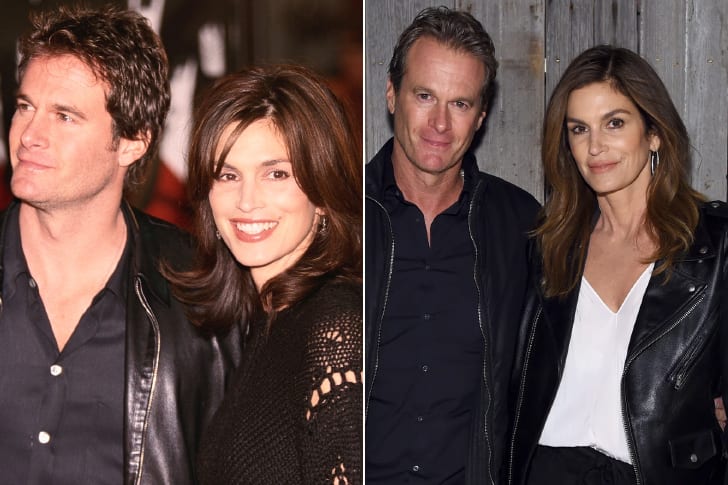 Cindy Crawford earned so much recognition as a model and actress that both the younger and older generations are aware of her exquisite existence. She is one of the most distinguished supermodels to have ever walked the face of this earth.
Having appeared in covers like Vogue and Elle, walked runways for brands like Chanel and Versace, and endorsed campaigns for trademarks like Calvin Klein and Escada, Crawford has done everything imaginable as a model. Surprisingly, such a demanding career didn't stop her from being madly in love with her husband, businessman Rande Gerbe, and raising their two children.
Ron Howard & Cheryl Alley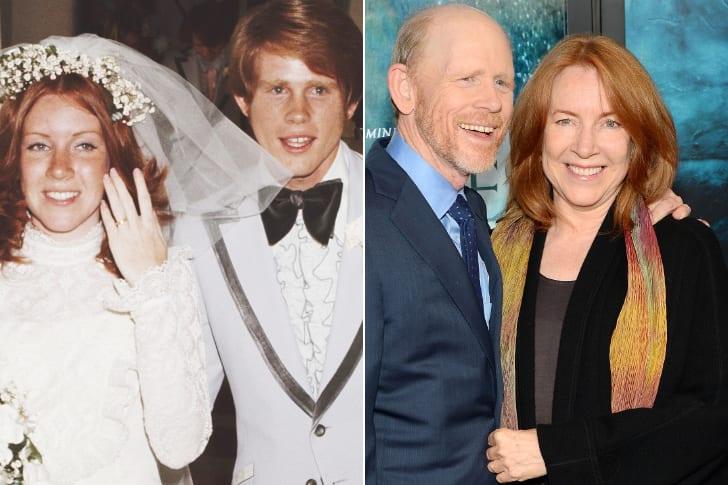 Ron Howard is one of the best filmmakers in America. His biggest hits, such as Apollo 13, A Beautiful Mind, and The Da Vinci Code, along with his net worth of $200 million, will vouch for that. Movie fans can await his newest creation, Hillbilly Elegy, scheduled for release in November 2020.
Even though Howard is a busy man in the film industry, he doesn't let his work have adverse effects on his family life. We can safely assume that as the foundation of his 45-year long marriage to wife Cheryl Alley, an actress. The couple has four children together.
Richard Gere & Alejandra Silva
Once again, age did not matter even in the slightest when Richard Gere decided to marry Alejandra Silva, who is 34 years his junior. Silva is a gloriously beautiful woman, and since Gere is not so bad himself, their relationship took off pretty well.
According to Hello Magazine, the pair has been together since 2014. They tied the knot in 2018, and in 2020, despite Gere being in his 70s, they saw the birth of their second child together. Perhaps the Primal Fear star is busy taking care of his two new kids because he hasn't done any new work since MotherFatherSon in 2019.
Tom Selleck & Jillie Mack
Back when Tom Selleck and Jillie Mack got married, Tom was at the peak of his career. He was starring in the Magnum P.I. series; however, he decided to stop doing so once he discovered that Jillie was pregnant. They welcomed their only daughter into the world in 1988.
Even though Tom had to take an acting break for some time, getting back at it wasn't at all difficult. After all, his reputation preceded him. Today he's been starring on Blue Bloods since 2010. After all, their daughter is all grown up by now.
Samuel L. Jackson & LaTanya Richardson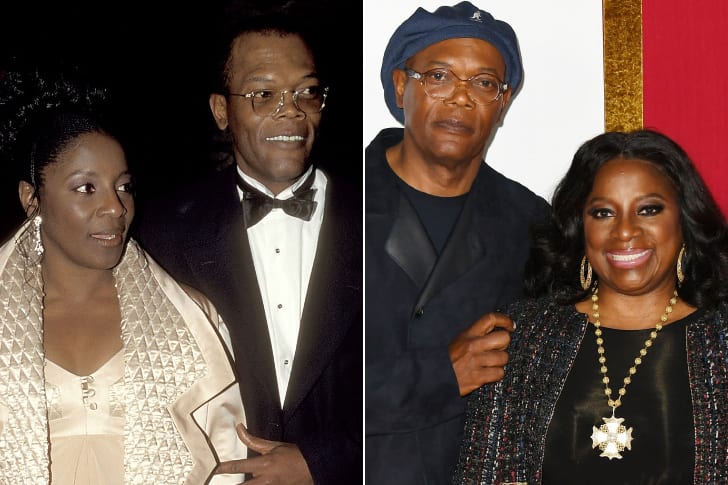 If being married to the love of your life for 40 years isn't relationship goals, we don't know what is. The actor Samuel L. Jackson from Jurrasic Park, Pulp Fiction, The Hateful Eight, and so on, has been in the industry for nearly five decades.
Jackson is certainly no ordinary actor as much he is an extremely successful one. Likewise, his marriage is a prosperous one, having been married to LaTanya Richardson for four decades. Adding to his already lengthy list of acting credits, Jackson will appear in Spiral, The Asset, and The Hitman's Wife's Bodyguard, among several others.
Tom Hanks & Rita Wilson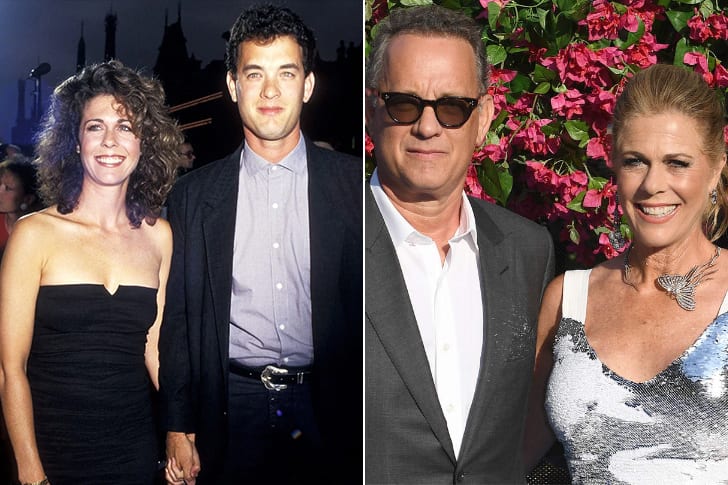 Since both Tom Hanks and his wife Rita Wilson are actors, we guess it's easier to understand their professions' depth and avoid falling out of love. Of course, it's not the same for every Hollywood couple, but these two have now been going strong in their marriage for 32 years.
Known for his work in films like Forrest Gump and Sully, Hanks is still profoundly occupied by his career with over 100 credits for acting and filmmaking combined. Hanks has new productions such as News of the World, BIOS, and Elvis in the making. Wilson, on the other hand, has been out of action lately.
Alec Baldwin & Hilaria Thomas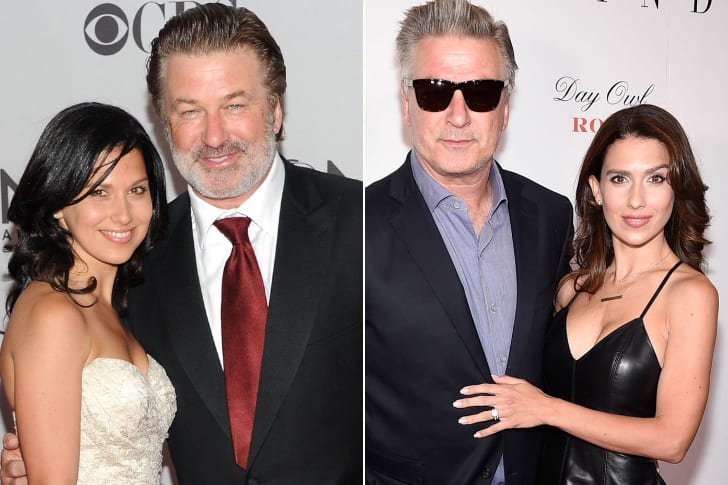 Alec Baldwin's charming smile can take any woman's breath away. He is popularly known for roles like Juan Trippe in The Aviator, Sheldon "Shelly" Kaplow in The Cooler, and even in small parts like Phoebe Buffay's overly optimistic boyfriend, Parker, in Friends.
Baldwin has a list of family members in the entertainment industry, including his wife of eight years, Hilaria Thomas. She is an actress, known for productions like Blind and Nightcap. They've been together through joyous moments like their children's births and even devastating events like multiple miscarriages in 2019.
Guy Fieri & Lori Fieri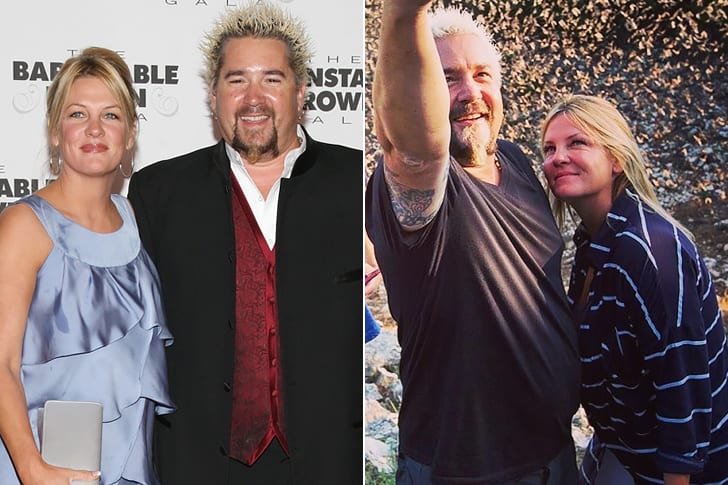 It's said that Lori Fieri was an important cog in the Guy Fieri brand being what it is today. She encouraged him to dye and spike his hair and use the surname Fieri (Initially Ferry, an Americanised version of his native surname).
Not bad, considering that they met under stressful circumstances when Lori and a friend visited Guy's restaurant, from where her friend had been fired. Guy asked them to leave; she refused; Guy asked her to let him cook for her, and now they're married. In 2021 Fieri still served as host of Guy's Grocery Games and has another show in the pipeline called Eat Like a Rock Star.
Pierce Brosnan & Keely Shaye Smith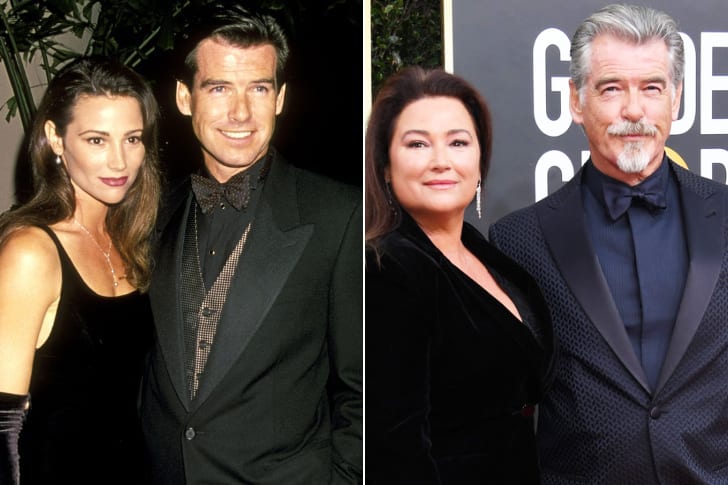 The heartthrob Pierce Brosnan is famous for playing James Bond in multiple Bond movies. He has been recognized for his work through numerous awards, so much that even after five decades of acting, he's not ready to step down. The 67-year-old will star in Cinderella and The Misfits, among others, in the future.
When it comes to marriage, Brosnan's heart has always been in the right place both times. Sadly, the first one ended with the tragic death of his wife. Somehow, he's succeeded at the second one, having been married to Keely Shaye Smith for 19 years. Smith is a journalist and an actress.
Caitlyn Jenner & Sophia Hutchins
Caitlyn Jenner is part of the infamous Kardashian-Jenner family. She was born as Bruce Jenner, became an Olympic decathlete, and later underwent gender transition surgery to become Caitlyn. The 70-year-old has been a star in Keeping Up with the Kardashians since its launch in 2007.
As of lately, Jenner has been busy with the startup and operations of the Caitlyn Jenner Foundation—an organization formed to aid transgender people. She runs it with the help of Sophia Hutchins, a 23-year-old reported as her girlfriend. However, Hutchins has gone to say otherwise. We'll have to wait for Jenner to speak up on the topic.
Eddie Murphy & Paige Butcher
If not for any of his other movies, you would at least remember Eddie Murphy from Dr. Dolittle. The actor/comedian is one of Comedy Central's best stand-ups in history. He has been a part of many projects since the early '80s and is still in the business. His newest film, Coming 2 America, will be released later in 2020.
Murphy hasn't had the best of luck when it comes to his relationships in the past. However, 2012 may have been his lucky year because he started dating the Australian model and actress Paige Butcher. They share two kids and are now engaged to be married.
Rick Harrison & Deanna Burditt
Neither Rick Harrison nor Deanna Burditt were strangers to what being married with children means when they got together. They may have both been through failed marriages and relationships, but they were willing to give theirs a chance. In 2012, on Valentine's Day, according to Nicki Swift, Rick proposed.
By the following year's summer, they were married at a ceremony attended by 180 guests! Unlike Rick, who's been part of Pawn Stars since 2009, Deanna doesn't seem to have any aspirations of being in the limelight. Nevertheless, she's had three daughters with her ex, whereas Rick has had three sons. In 2021, he also appeared on the Rock Camp documentary.
Jay Leno & Mavis Leno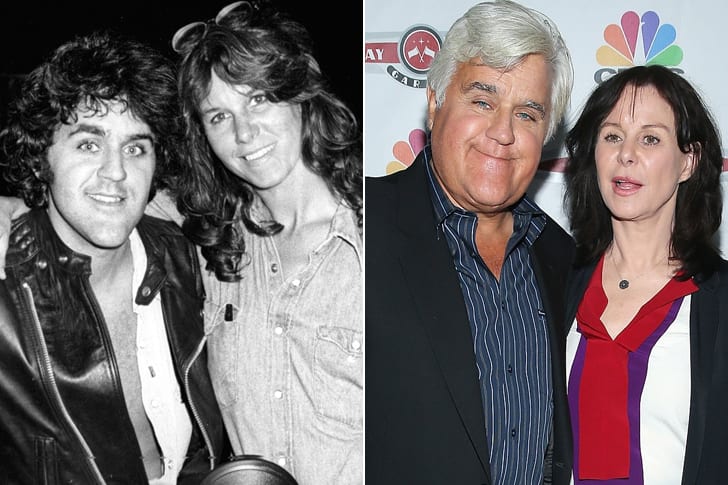 Jay Leno built an incredible career as a TV host. He notably hosted shows like The Tonight Show with Jay Leno and The Jay Leno Show. He didn't only get blessed career-wise because his personal life was magnificent as well. He and his wife, Mavis, have been happily married since 1980.
They never had a baby, but it looks like they're fine with it. They are each other's partner in crime and will stay together until they take their last breath. Leno isn't presenting any late-night talk show anymore, but he has been the producer and host of the docu-series titled Jay Leno's Garage since 2015.
Maria Bello & Dominique Crenn
From Permanent Midnight to A History of Violence to Lights Out, Maria Bello has done her fair share of work in the film industry. Not only that, but she also received praise for playing Dr. Anna Del Amico and Special Agent Jacqueline "Jack" Sloane on ER and NCIS, respectively.
Being 53 years old, Bello has never married before. However, she is soon expected to walk down the aisle as she got engaged to Dominique Crenn in Paris in 2019. They've been together through the highest highs and the lowest lows (the latter has to be when Crenn was diagnosed with breast cancer).
Tucker Carlson & Susan Andrews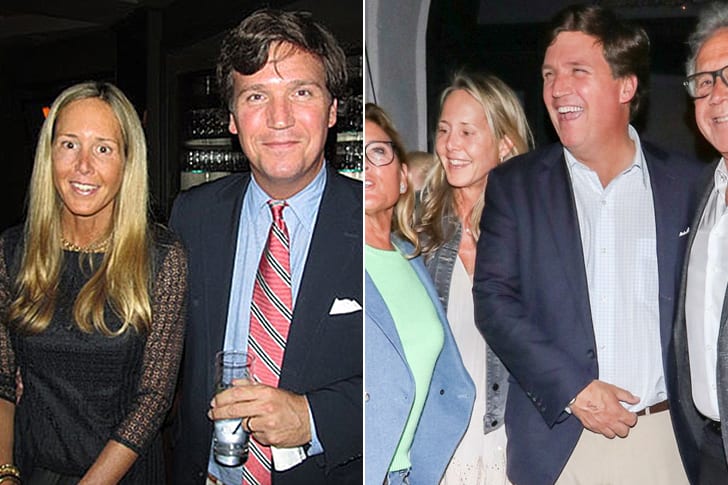 What makes Tucker Carlson and Susan Andrews' story worth mentioning, is that they've known each other since they were 15 years old. Andrews was the daughter of the headmaster in Tucker Carlson's school, the St. George's School in California. They tied the knot by 1991, and today they are parents of four, three daughters, and a son.
While Tucker enjoys the limelight, being the anchor of Tucker Carlson Tonight, Susan prefers to keep off it. They seem to have everything figured out in their relationship, especially after all those years of being together. Today, Tucker is worth approximately $30 million, earning $6 million annually.

Gordon Ramsay & Cayetana Hutcheson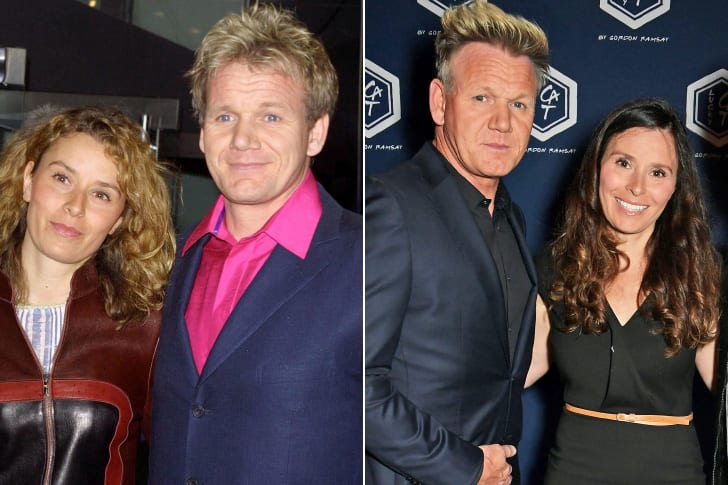 There's a good chance that you have seen the British chef Gordon Ramsay in action on television. His recipes are mouthwatering and are now available for the world to see on YouTube. However, you may have seen a slightly stricter side of him on Hell's Kitchen and Ramsay's Kitchen Nightmares.
Whatever attitude he shows on-screen, he is still a great husband and father once he goes home. Ramsay has been married to Cayetana Hutcheson since 1996. Hutcheson is a schoolteacher turned television broadcaster and author, who is also the mother of Ramsay's five children.

Gisele Bündchen & Tom Brady
The fact that the smoking hot Brazilian model Gisele Bündchen has many admirers is no secret. Somehow, the only man who has ever been able to call her wife—and he still does—is Tom Brady. Lucky guy!
Brady currently plays quarterback for the Tampa Bay Buccaneers of the NFL. In 2019, he ended a 20-year long run with the New England Patriots. Bündchen is a supermodel who has modeled for brands like Dolce & Gabbana, Ralph Lauren, and Valentino. She's one of the highest-paid models globally, and she's also the mother of Brady's two children.
Jason Momoa & Lisa Bonet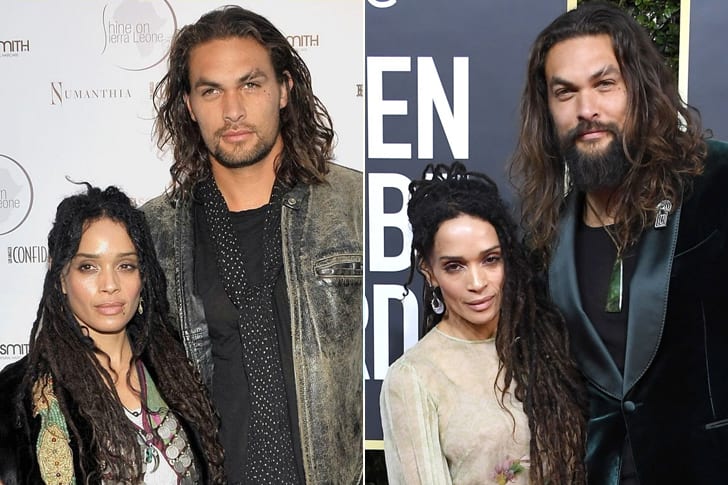 There's no question that Jason Momoa is a heartthrob of today's generation. Given his sturdy looks, who can blame the youngsters? His roles as Khal Drogo on Game of Thrones and Aquaman in the DC Extended Universe films have earned him recognition worldwide.
Even with millions of fans and female admirers, Momoa fell in love and married an older actress named Lisa Bonet. Momoa is 41, whereas Bonet is 52. However, the latter doesn't look a day over 30, so we get what happened there. Momoa and Bonet have been in love for 15 years, although their wedding only took place in 2017.
Michael Jordan & Yvette Prieto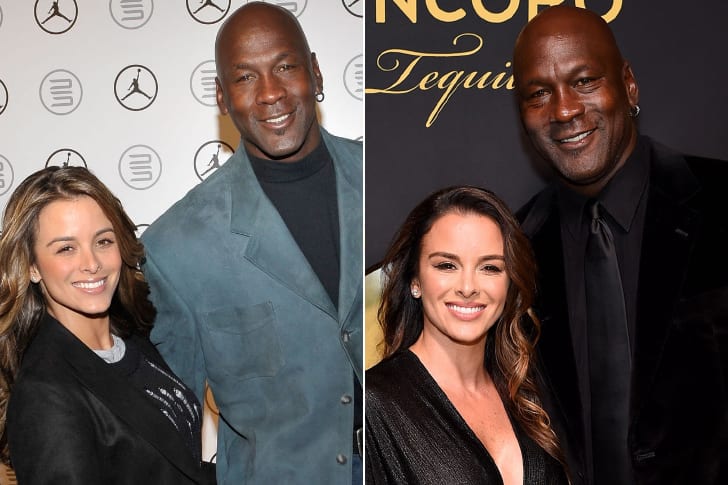 Michael Jordan hardly needs an introduction, but just in case, he is a retired basketball player who spent most of his career with the Chicago Bulls of the NBA. He played for the Washington Wizards briefly and was also part of the American national team.
Jordan made a fortune through his career's earnings, endorsements, and other ventures. So much so that he currently owns the Charlotte Hornets. Jordan's riches were once lost in a $168 million divorce settlement, but his current wife, Yvette Prieto, has been his rock after all the chaos. Prieto and Jordan have been married since 2013.
Kristy McNichol & Martie Allen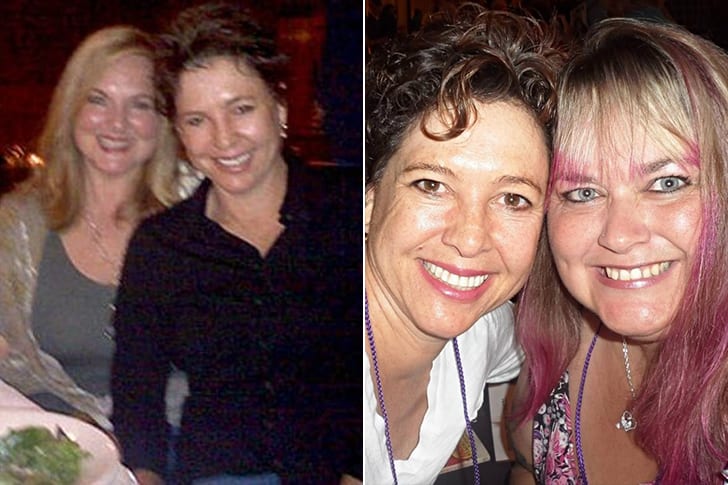 Even though the former actress Kristy McNichol only came out as gay in 2012, she had been with her partner, Martie Allen, since way before. In fact, their relationship is more than two decades old, meaning that McNichol may just have found her soulmate.
The 58-year-old McNichol's career spanned about 25 years. Since her retirement, she has dedicated much of her time to charity work with her partner and even worked as an acting teacher at a private school in Los Angeles. The couple reportedly resides in a fancy mansion in California.
Kirsten Vangsness & Keith Hanson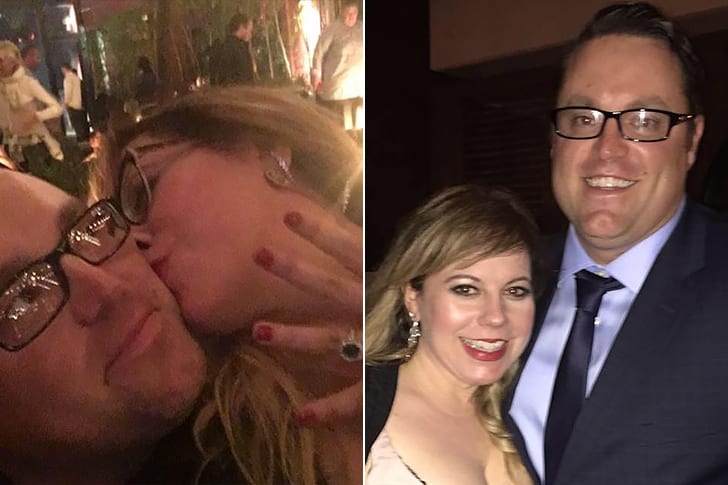 Ever since 2005, when Kirsten Vangsness debuted on Criminal Minds playing Penelope Garcia, she's been pleasantly surprising us with her personal life. She's currently hosting the Kirsten's Agenda show online and has been reportedly engaged to a guy named Keith Hanson since 2015.
Unlike her, however, Keith seems to prefer keeping out of the spotlight. Kirsten has come out more times than we can count. After all, she was previously dating Melanie Goldstein. To the day, there's been no news about her and Keith's marriage, nor about a breakup, though, so we wouldn't be surprised to see them together.
Meredith Baxter & Nancy Locke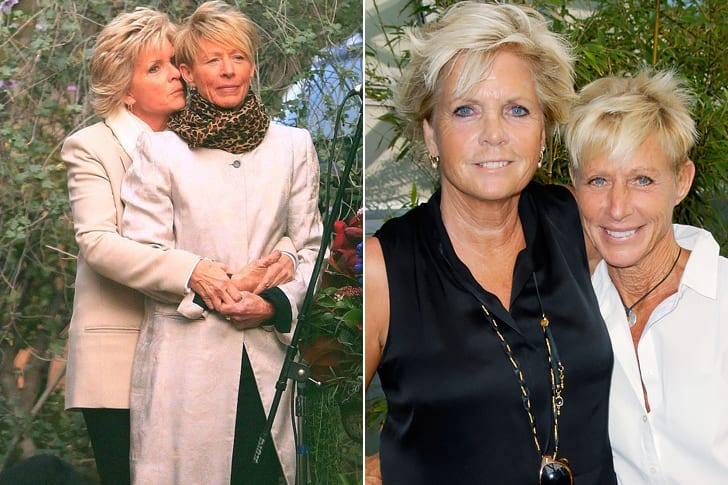 It took Meredith Baxter three marriages to realize that her personal preferences and interests lay elsewhere. By the time she came out as a lesbian in 2009, Baxter was a thrice-divorced mother of five. Not too long after that (2013 to be precise), Baxter made permanent her long-term relationship with partner Nancy Locke, who is a general contractor by profession.
Now aged 73, Baxter is best known for her portrayals of Bridget Fitzgerald Steinberg, Nancy Lawrence Maitland, and Elyse Keaton on Bridget Loves Bernie, Family, and Family Ties, respectively. Her newest films, Genesis: The Future of Mankind Is Woman and Christmas on the Vine is currently in the making.
Chris Cuomo & Cristina Greeven Cuomo
He's the presenter of Cuomo Prime Time and she's the founder of a wellness magazine called The Purist. Chris and Cristina Cuomo have been married since 2001. They have started a beautiful family together, having had three children, two daughters, and a son. They split their time between Manhattan and the Hamptons.
In fact, their Hamptons home was even featured on Elle Décor in 2020! The same year, Chris, his wife, and their son all got tested positive with COVID-19. Thankfully they all overcame it relatively easily. Chris has now earned himself a fortune of around $12 million.
Pat Sajak & Lesly Brown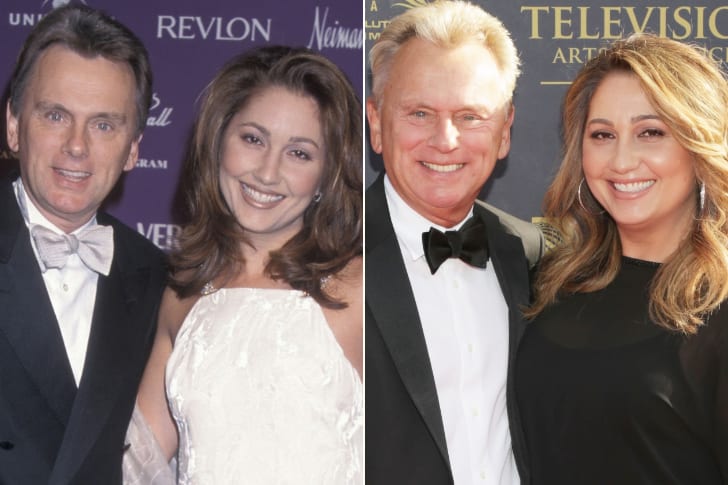 For as long as we can remember, Pat Sajak has been the host of the famous American game show Wheel of Fortune. In May 2019, he became the world record holder for hosting the same game show for the longest time.
Sajak has been hosting Wheel of Fortune for more years than he's been married to his current wife, Lesly-Brown Sajak. That's some real commitment, isn't it? As for Lesly, her job involves being behind the camera. If you couldn't guess—she's a photographer. After setting their two kids free into the world, the couple settled down in Severna Park, Maryland.
Jodie Foster & Alexandra Hedison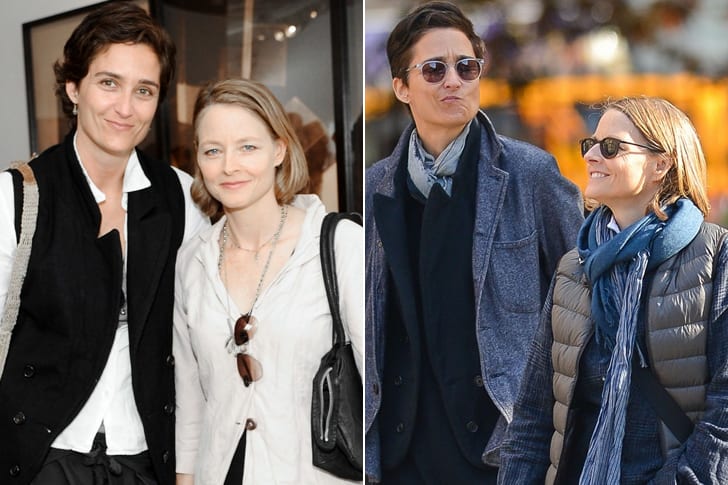 When Alexandra Hedison got to marry Jodie Foster in 2014, she got an all-round woman. Foster is a Yale University graduate, has a successful acting career, stunning looks, and two kids. Hedison, on the other hand, is a fine arts photographer, director, and actress known for films like Melrose Place and Blackout Effect.
Some would say the couple was meant to be. You would think so too, knowing that they only dated for a year before deciding to spend the rest of their lives together. While Foster isn't as active as she used to be, she is set to play a certain Nancy Hollander in an upcoming Kevin Macdonald film.
Valerie Bertinelli & Tom Vitale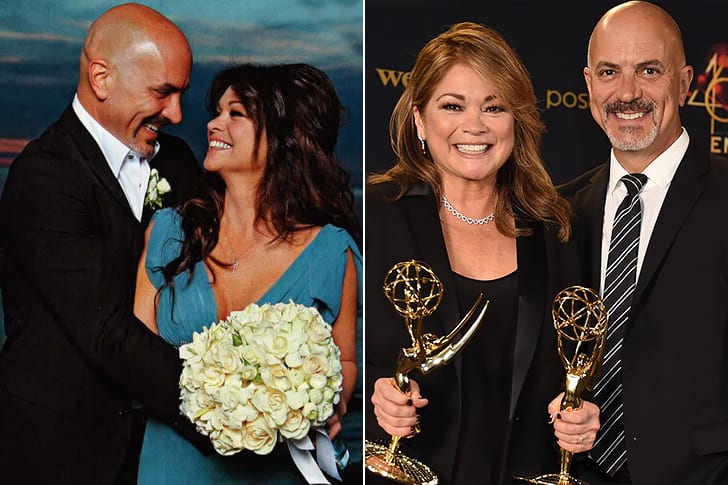 There's a saying that goes, "the way to a man's heart is through his stomach." In Valerie Bertinelli and Tom Vitale's case, that might just be true. Bertinelli is an American actress who, in recent years, has been more focused on her cooking shows and competitions on the Food Network.
Known for her performances in Touched by an Angel and Hot in Cleveland, the 60-year-old Bertinelli, has been calling Vitale her husband since 2011. Being a financial planner, Vitale is in a different field of work, but at least they probably won't run out of money! The couple had reportedly been together for seven years before tying the knot in Malibu.
Bradley Walsh & Donna Derby
Unlike Vinnie Jones, Bradley Walsh didn't switch from soccer to acting because of retirement. Instead, he switched things up because he suffered several ankle injuries that curtailed his career. Luckily that meant he got to play DS Ronnie Brooks in Law & Order: UK, Danny Baldwin in Coronation Street, and more recently, Graham O'Brien in Doctor Who.
He also did pretty well in the marriage department by landing the dancer Donna Derby. The couple married in 1997 and have a son named Barney and a daughter named Hayley. Walsh did a show with his son called Bradley Walsh & Son: Breaking Dad and is currently filming on a TV series called The Larkins.

Sean Hannity & Ainsley Earhardt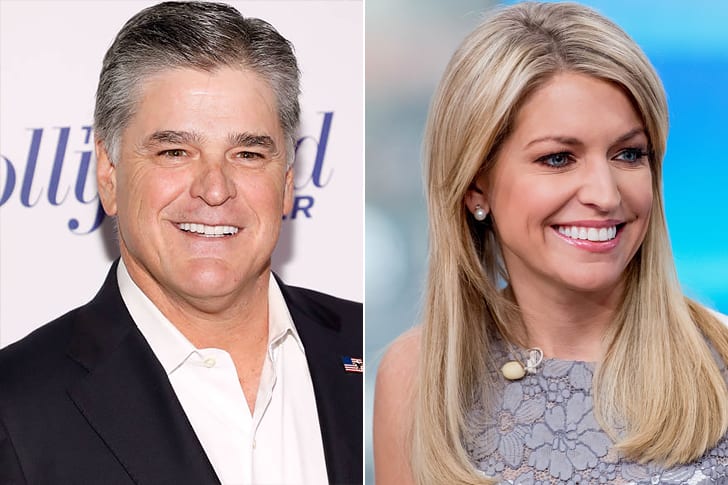 The relationship between Sean Hannity and Ainsley Earhardt was one of the worst-kept secrets in media history. Despite both denying it for a long time in 2019, it eventually got so bad that staff and colleagues were literally saying they were dating, but they wouldn't officially announce it.
They've allegedly been dating since August 2019 and announced it in a big way when they arrived at Pete Hegseth and Jennifer Rauchet's wedding together in a helicopter. This after both of their divorces were confirmed earlier in 2019. Earhardt hosted Fox & Friends from Hannity's basement during the lockdown in 2020. She still co-hosts the show in 2021.
Mike Tyson & Lakiha Spicer
Mike Tyson is widely regarded as one of the greatest heavyweight boxers in the history of the sport. Even after his failings in the twilight of his career, he is still so highly regarded that he has been inducted into the International Boxing Hall of Fame and the World Boxing Hall of Fame.
After doing time for indecent assault, he's redeemed himself with women and has been married to Lakiha Spicer since 2009. It must have been comforting for him because they married just 11 days after Tyson lost his daughter. They have two children together. Tyson recently sued Australian streetwear Brand Culture Kings for using his image illegally.

Russell Wilson & Ciara
The 31-year-old Russell Wilson is currently at the peak, thriving in his career as a football quarterback. As you may know, he is not just any quarterback, but one the best the Seattle Seahawks and the NFL has ever seen. In 2019, he even became the highest-paid NFL player following a $140 million extension to his contract.
As it appears, football isn't the only thing he's good at. It looks like Wilson is a wonderful husband to his pretty wife, Ciara, who happens to be an American R&B singer. The pair has been together for more than five years and now raises a daughter and a son.
Ron Perlman & Allison Dunbar
Although we can't know for sure, it's said that Ron Perlman first met Allison Dunbar around 2018, when they were both playing in StartUp. At the time, Ron was still married to Opal Stone, his wife of almost four decades. However, by 2019, they were legally separated, and Ron and Allison have since been inseparable.
Allison is a 47-year-old actress who's most recently played in The Opening Act and the Film Fest films. In the meantime, Ron has countless film credits to his name, most notably the Hellboy movies. Just within 2020, he produced The Big Ugly, on top of playing on A Place Among the Dead.

Sanjay Gupta & Rebecca Olson Gupta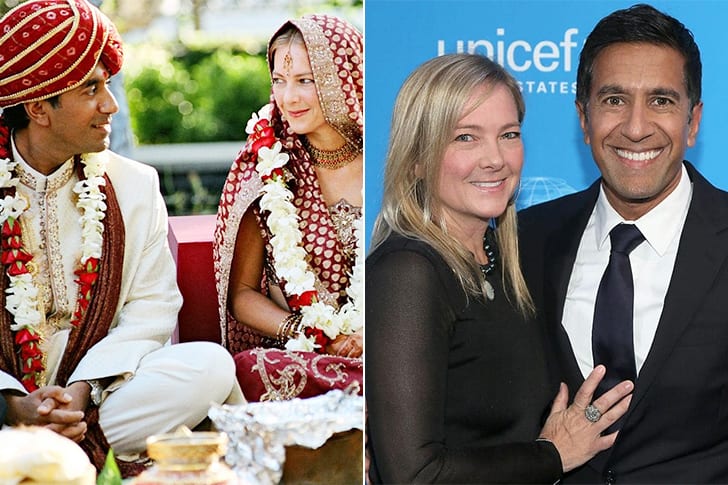 Ever since 2004, Sanjay Gupta and Rebecca Olson have been happily married. Today, they are parents to three beautiful daughters, living in Atlanta. They got married in a beautiful Hindu ceremony. Sanjay is a neurosurgeon, whereas Rebecca is a family law attorney. Despite their different backgrounds, they have been hitting it off!
We've gotten to know Sanjay over the years, mainly as CNN's senior medical correspondent. Within 2020, he's naturally been quite busy. In fact, he's been appearing quite frequently on both Anderson Cooper 360º and on Cuomo Prime Time. He's worth approximately $12 million right now.

Kathie Lee Gifford & Randy Cronk
In 2015, Kathie Lee Gifford suffered a dramatic loss when her husband Frank Gifford passed away at the age of 84. They had been married since 1986. Eventually, she was able to overcome her loss and started dating again. In 2019, she was sighted for the first time hanging out with this mysterious man.
It turns out that she has started dating Randy Cronk, an insurance agent! She has even posted a picture with him on her Instagram account. Kathy had hosted Today on NBC until 2019. A year later, she went back to the show as a guest. She also played in Then Came You.
Gladys Knight & William McDowell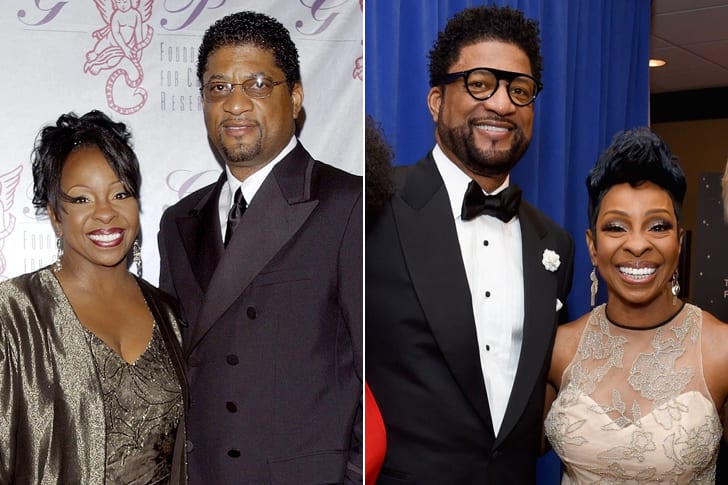 Before they exchanged vows, Gladys Knight and William McDowell had known each other for almost a decade. They got married in 2001, and despite their 14-year age difference, they are hitting it off. Gladys had been married three times before deciding to go through it again with William.
It would be safe to assume that she's now settled down for good, as they're still incredibly loving and happy with each other almost two decades later. Gladys is now 76 years old, and fairly active. In 2019 she even took part in The Masked Singer competition and placed third!
Katie Couric & John Molner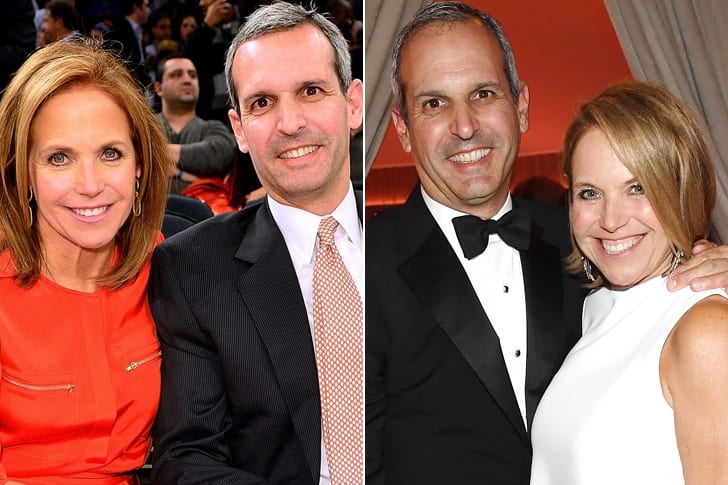 Katie Couric might not be a daily fixture on our screens these days but she still delivers the news. Another thing she still has going on is her marriage to her second husband John Molner. Couric got a second chance at love after sadly losing her first husband in 1998 to colon cancer.
Couric and Molner's relationship was rocked by a cheating scandal early on but it didn't shake their relationship. The couple's relationship continued blossoming and they decided to make things official in 2014. They co-starred in the online cooking show Full Plate with Katie & John where they prepared healthy meals in a record 20 minutes.
Tobey Maguire & Tatiana Dieteman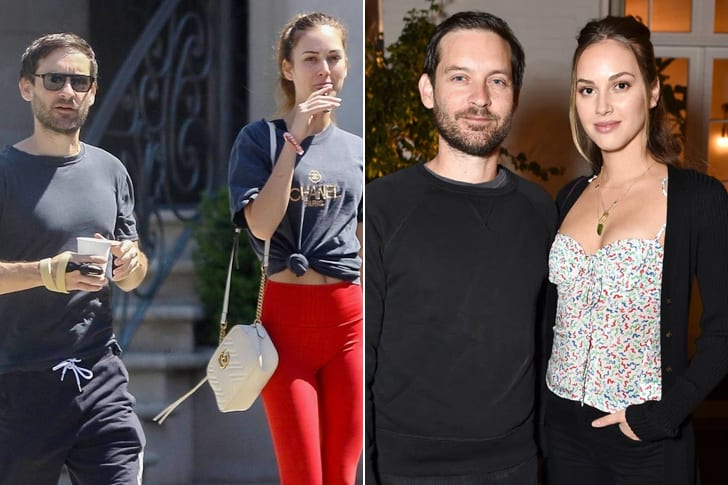 Even though Tobey Maguire has only just entered the divorce process with his former wife, in 2020, that doesn't mean that he's not been dating for as long as they've been separated. Tobey and Jennifer Meyer announced their separation in 2016. Just a couple of years later, he entered a serious relationship.
Tatiana Dietman is a 27-year-old model. They reportedly first started dating sometime in 2018 and are still going strong to the day! In fact, it's even been reported that Tatiana has a perfect relationship with Tobey's two kids and that they live together. In 2021, he's expected to play in Babylon.

Alex Trebek & Jean Currivan Trebek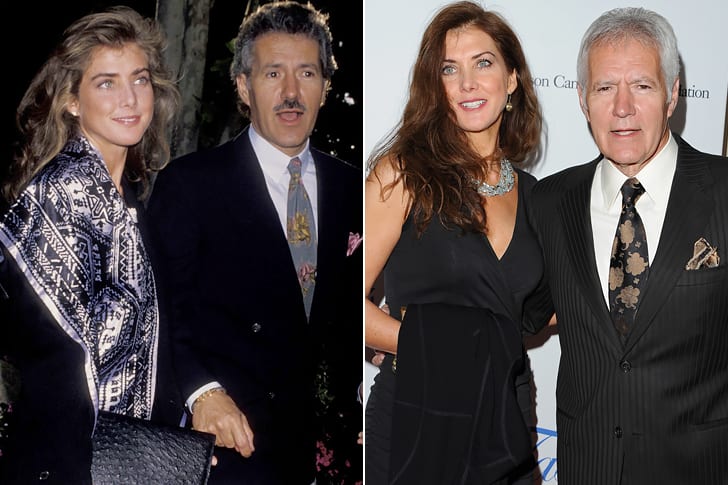 Alex Trebek and Jean Currivan met almost randomly at a party back in 1988. Merely two years later they exchanged vows, and neither of them looked back since. Not long after their marriage, the couple welcomed two children, Emily, and Matthew Trebek.
Alex hosted the television show, 'Jeopardy!' since 1984 — almost as long as he'd known Jean. The two remained strong through better and worse. Even when Alex was being treated for cancer, Jean didn't leave his side.
Unfortunately, it was a battle that he couldn't win. Alex passed away on November 8, 2020, at the age of 80. He's now survived by his loving family, to whom he left behind a fortune of $75 million.
Lee Meriwether & Marshall Borden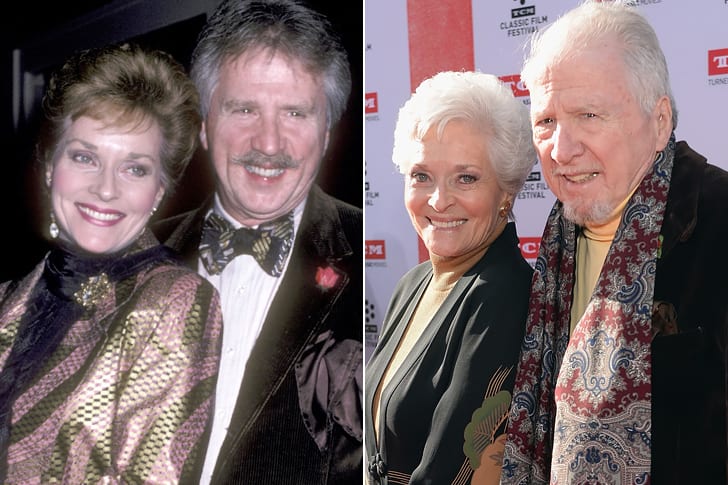 It might not have been Lee Meriwether's first attempt at marriage, but she won't ever need to go through it again after she wed the love of her life, Marshall Borden. They got married back in 1986 and are still going strong to this day!
Much like Lee, Marshall has also tried his luck as an actor. In fact, during the '70s and '80s, he took several small roles in series like 'Ryan's Hope' and 'Quantum Leap'. On the other hand, Lee never had any trouble being noticed. In fact, she's still around as an actress now, with her last project being the 2019 film, 'Love & Debt'.

Michael Caine & Shakira Caine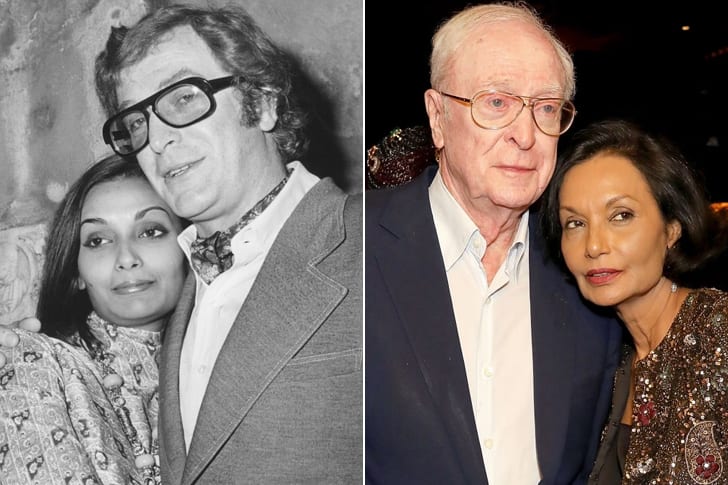 Although he was previously married to Patricia Haines, it wasn't until Michael Caine started a relationship with Shakira Baksh, when he really got to settle down. Apparently, Michael had seen Shakira on a TV ad and started looking for her. They were both quite successful by then.
Shakira had placed third in the Miss World competition, whereas Michael had played in movies like Alfie and Sleuth. Even though Shakira initially rejected him, they got married in 1973 and haven't looked back since. They've even had a daughter together. Michael's acting to the day, and in 2020 he played in Tenet.
José Mayer & Vera Fajardo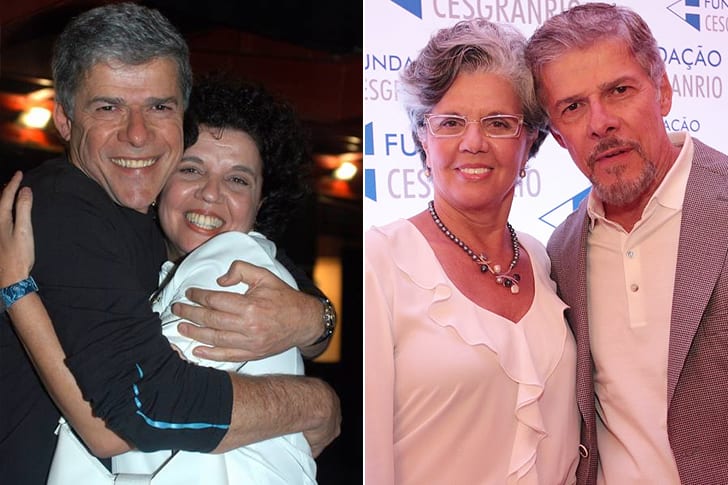 By now, José Mayer and Vera Fajarando have been married for almost half a century. In fact, they exchanged vows before José had even started acting professionally, back in the '70s. They've had one daughter together, Julia, who was born in 1984 and is also an actress like her dad.
José and Vera have been together through many highs and lows. Even when José got accused of having done an indecent assault on a former co-worker, they emerged stronger than ever. Of course, José has since denied the allegations, and he doesn't seem to be interested in returning to acting. The last time he did so was in Wounded Past.
Lori Loughlin & Mossimo Giannulli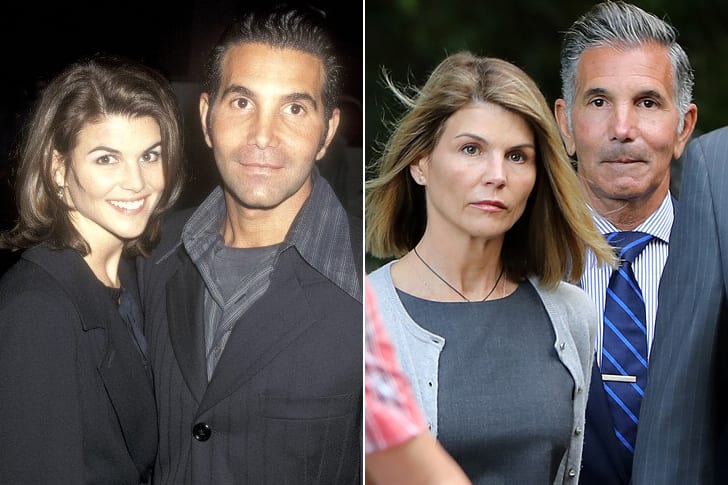 When they met each other in the mid-90s, Lori Loughlin had already gone through one failed marriage. She was thankfully able to find love again, however, in the eyes of Mossimo Giannulli. It only took them a couple of years of dating to realize that they want to spend their lives together.
Even though Lori's currently serving time for being caught up in a college admissions bribery scandal, their relationship remains strong. They've had two beautiful daughters together, Olivia Jade and Isabella Rose. We know Lori from series like Full House, whereas Giannulli's the creator of the Mossimo brand.

Charlie Sheen & Julia Stambler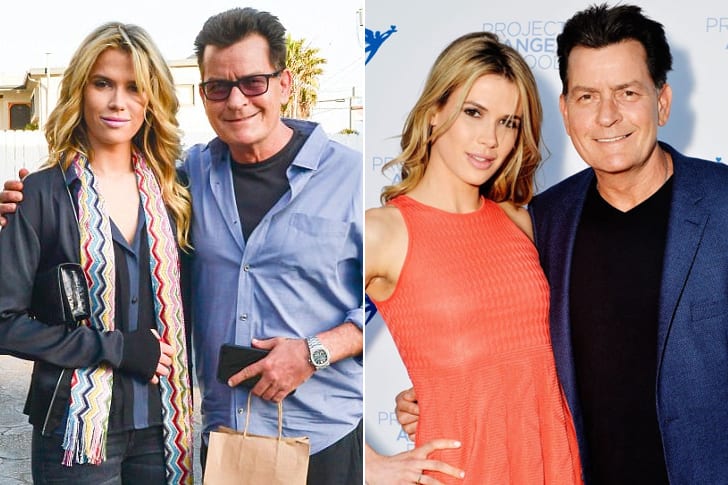 When Two and a Half Men ended, Charlie Sheen went through a rough patch. Not only did he get a divorce from Brooke Mueller, but he also got diagnosed with HIV. Despite his troubles, he was able to find love again, in the eyes of Julia Stambler, a 28-year-old model from L.A.
Charlie and Julia reportedly started dating in 2017 and are going strong to this day. Julia has recently created a limited-edition skincare product called The Skinsane. In the meantime, the last time we saw Charlie was in the #NoJoke documentary of 2019. He is worth approximately $10 million right now.
Felicity Huffman & William H. Macy
They met each other in the early '80s. After an on-and-off relationship that lasted over a decade, Felicity Huffman and William H. Macy decided to walk down the aisle. They had their wedding in 1997 and have since had two beautiful daughters together; Sophia and Georgia.
They've been together through their highs and lows. In fact, their bond remains strong today, even after their involvement in a college admissions bribery scandal in 2019, for which Felicity served two weeks in jail. In the meantime, Macy has continued portraying Frank Gallagher on Shameless, as he has since 2011.
Tom Fletcher & Giovanna Fletcher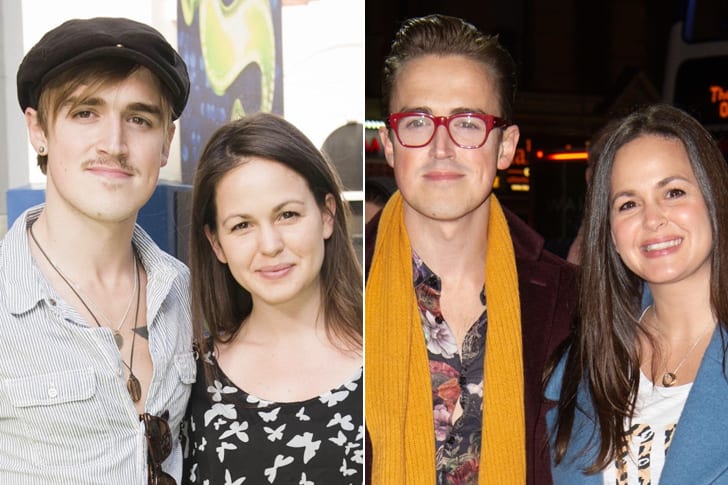 He's a musician from London, and she's an author from Essex. Although Tom and Giovanna Fletcher could not be more different, they seem to be making it all work out in their favor. They tied the knot in 2012 and have since started a family, having three children.
Tom's famous mostly for being the founder and lead vocalist of McFly. On the other hand, we've gotten to know Giovanna over the years through her books. In 2020 she managed to win the I'm a Celebrity… Get Me Out of Here! competition, and publish her latest book called Letters on Motherhood.

Elizabeth Banks & Max Handelman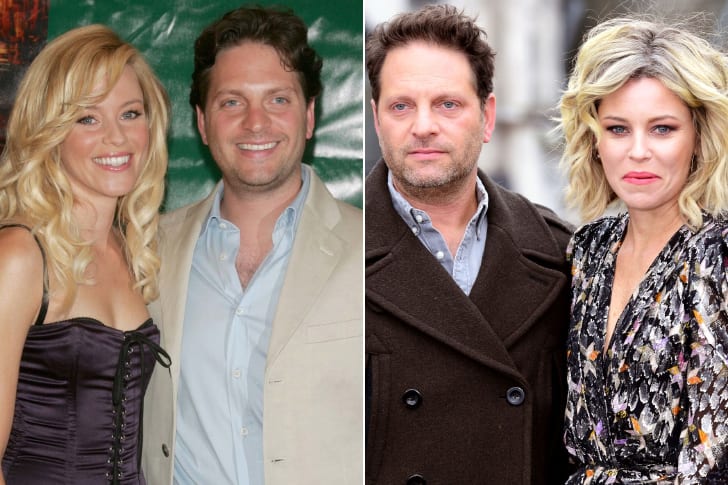 Elizabeth Banks is so stunning that she makes other women crave for a fraction of her beauty. Lucky for Max Handelman, she became his wife. So far, the 46-year-old Pitch Perfect actress has achieved a lot, both in her professional and personal lives. She is best known for playing Effie Trinket on The Hunger Games and Rebekah Bosley on Charlie's Angels.
On the other hand, Handelman, Banks' husband of 17 years, is a sportswriter, producer, and blogger. The two raise two sons together, both born via surrogacy. Banks currently presents the game show Press Your Luck. She's also appeared in Mrs. America and COVID Is No Joke in 2020.
David Muir & Kate Dries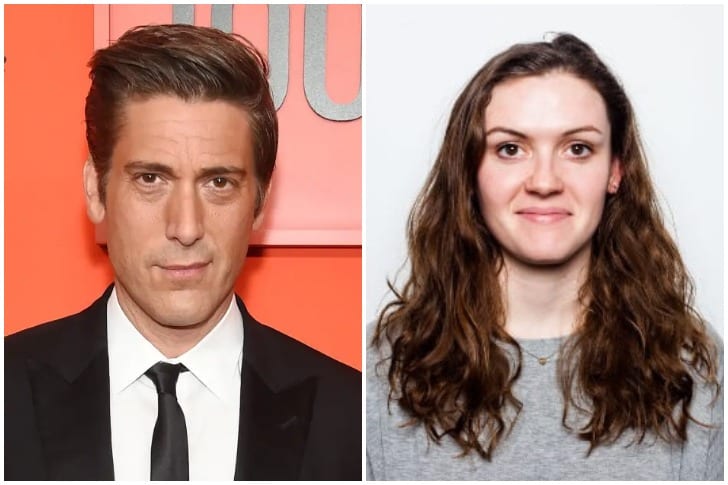 David has been a journalist for ages now, yet no one has been able to find anything about his personal life, let alone his dating preferences. The host of ABC World News Tonight gets linked with multiple people repeatedly, but nothing is ever confirmed.
The same is the case with David and Kate Dries, who had the longest speculated relationship after Kate wrote an article where she mentioned David as her boyfriend. All of his fans were excited to hear this news and waited for David's confirmation, but he never actually revealed anything. We still hope there is someone special in his life, and we are just unaware of it!
Ashley Tisdale & Christopher French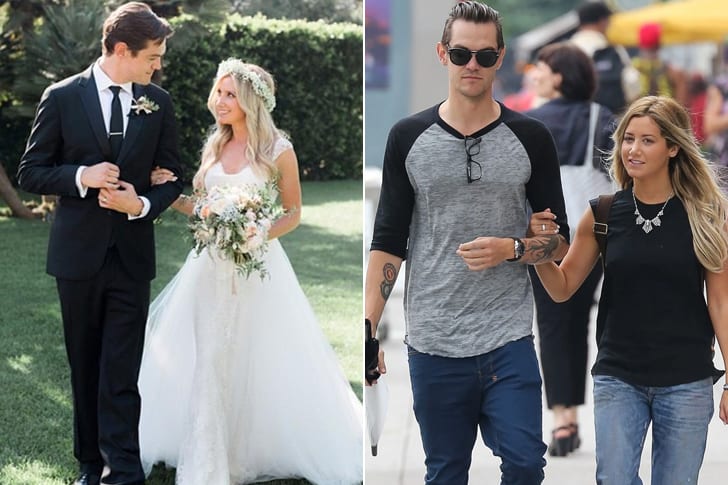 Ashley Tisdale was happy to announce her ongoing pregnancy in 2020. The baby is going to be Ashley and Christopher French's first child together. They met each other in 2012 and got married two years later. While we know Ashley from films like High School Musical and series like Phineas and Ferb, there's less information about Christopher.
One of the things that have been uniting them is their love for music. After all, Christopher is a successful composer. He's now composing a song for the upcoming film called Alice Fades Away. In the meantime, Ashley's been playing in the Carol's Second Act series since 2019.
Ray J & Princess Love
Ray J and Princess Love got married back in 2016. But even though they seemed inseparable, they filed for divorce in May 2020, shortly after their second child was born. They had their daughter named Melody Love in 2018, and their new-born baby, Epik Ray, in January 2020.
Given their celebrity status, we'll be seeing a lot more of them now that they're coping with their breakup. After they announced their split, they even took part in an episode of The Conversation on The Zeus Network. In the meantime, Ray has just participated in a new series called Pumped.

Ted Lange & Mary Ley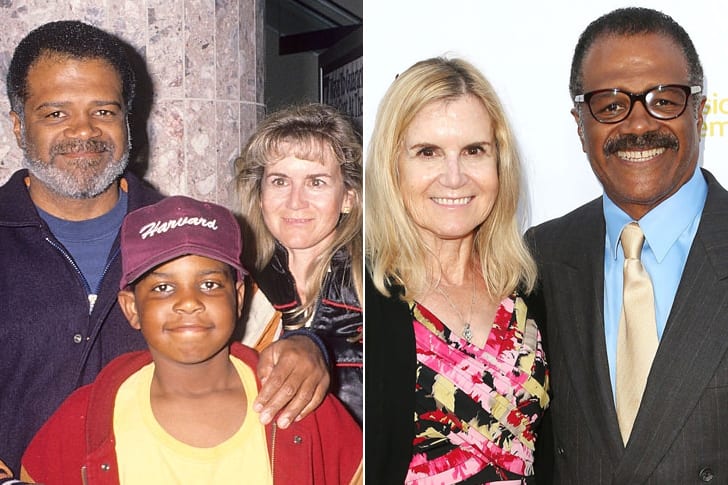 Although he had already attempted the married life before, it wasn't until Ted Lange met Mary Ley when he was really able to pull it off. Before marrying her, he had started a family with Sheryl Thompson. They ended up divorcing, though. Today, Ted is 72 years old and happily married to Mary since 2001.
Ted got famous mostly by portraying the Bartender named Isaac in The Love Boat series between the '70s and '80s. He has never stopped acting since, and he has at least a couple of projects for the future, including the Blood Pageant film in 2021.
Matt Lauer & Shamin Abas
Ever since finalizing his divorce to Annette Roque, Matt Lauer has been sighted enjoying the company of Shamin Abas. She's a personal relations executive who has been in Matt's life since at least 2005. However, they only became an item after Matt's downfall and divorce.
He was co-anchoring on Today for almost 20 years until 2017 when the harassment allegations about him started appearing. No matter what, he seems to have been able to find happiness again. They were even seen attending a car show together in the Hamptons in 2019.
Al Roker & Deborah Roberts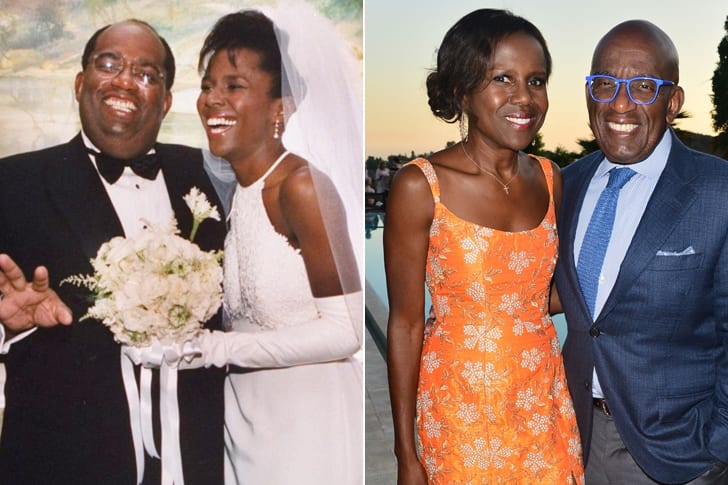 When they first met each other in the '90s, they were both working on NBC. However, Al Roker was still married to his ex, Alice Bell. Once he called it quits with Alice in 1994, he made things official with Deborah Roberts, and they got married by 1995.
Today, they've also had two children together, a son and a daughter. They now live in their own brownstone building in downtown Manhattan! Al's been part of Today since 2001, currently working as its main weather anchor. He also occasionally participates in NBC Nightly News with Lester Holt.

Chris Wallace & Lorraine Martin Smothers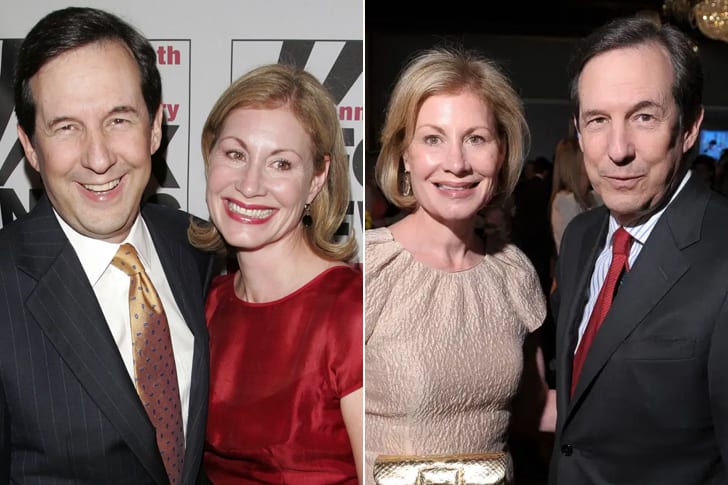 When Chris Wallace first laid eyes on Lorraine Smothers, he had already gotten divorced once, to Elizabeth Farrell. However, that didn't stop him from wanting to attempt being married again, and thankfully, when he proposed, Lorraine said yes. They exchanged vows in 1997, back when Chris was still working on ABC Primetime.
Now that he's changed channels and hosting the Fox News Sunday, Lorraine's found the opportunity to publish her cookbooks. Her most successful book is arguably the one titled Mr. Sunday's Soups. In 2020, Chris was fortunate enough to moderate the first 2020 United States Presidential Debate.
Mark Harmon & Pam Dawber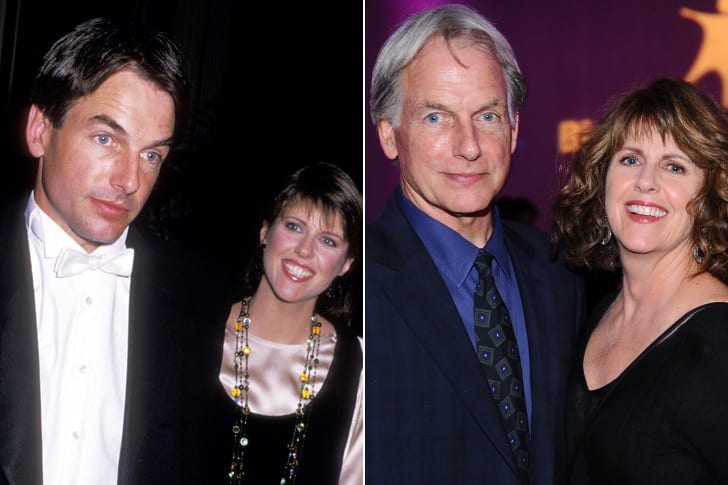 On top of them both being excellent actors, they are also perfect partners, at least to each other. Mark Harmon and Pam Dawber got married back in 1987 and haven't looked back since! They have also had two sons together, Sean and Ty. It seems as though when Mark starts something, he sees it through.
Since 2003, he has been portraying Leroy Jethro Gibbs on NCIS, which recently released its 17th season. In the meantime, we got to know Pam from her characters in series like My Sister Sam and Mark & Mindy. They might both be famous, but they're notoriously private about their lives!

Hoda Kotb & Joel Schiffman
When they met each other randomly, in 2013, neither Hoda Kotb nor Joel Schiffman could have imagined that they'd eventually start a family together. They only made their relationship public a couple of years later, and now, they are getting ready to walk down the aisle.
Hoda and Joel have already adopted two daughters and haven't ruled out the possibility of doing it again. They got engaged in 2019 but haven't set a date yet. Hoda's been co-anchoring Today since 2008, whereas Joel is working as a financier based in New York.

Kerry Washington & Nnamdi Asomugha
Despite their different backgrounds, actress Kerry Washington and former NFL player Nnamdi Asomugha seem to be hitting it off. Kerry and Nnamdi got married in 2013, the same year when Nnamdi left the NFL while playing for the San Francisco 49ers.
The couple has since had a daughter and a son together. Nnamdi has also decided to start his own career as an actor. As a matter of fact, he's now narrating the When the Street Lights Go On series! Meanwhile, Kerry's starring in Little Fires Everywhere as Mia Warren.

Leighton Meester & Adam Brody
Their story started back when they were filming The Oranges film in 2010. Leighton Meester and Adam Brody soon enough started dating, and by 2013, they were engaged. They got married almost a year later and eventually started a family by 2015. In September 2020, they welcomed their second child.
With the new baby on the way, Leighton and Adam decided to switch places. They ended up listing their Topanga hideout on the market, asking for $3.245 million. In the meantime, they're both playing on the Single Parents series. Together, they are worth around $17 million.

Elon Musk & Grimes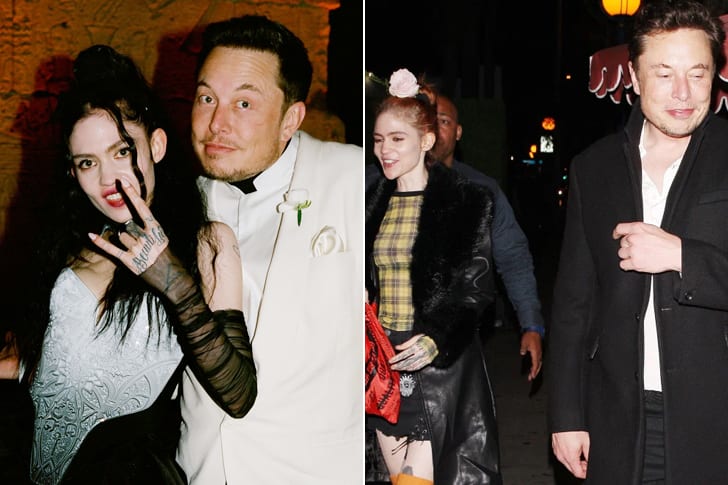 As you may already know, Elon Musk is among the wealthiest people on the planet. His current fortune is at a whopping $96 billion, according to Celebrity Net Worth. If you didn't know, Musk is a business magnate with direct ties to companies like SpaceX, Tesla Inc., The Boring Company, Neuralink, and OpenAI, most of which he founded.
Despite being a billionaire, Musk looks like he is a sucker for love. His first marriage, to Justine Wilson, ended after eight years, and later, he married the same person, Talulah Riley, twice. However, since 2018, he has been in a relationship with the Canadian singer Grimes. The couple shares one son.
Marjorie Taylor Greene & Perry Greene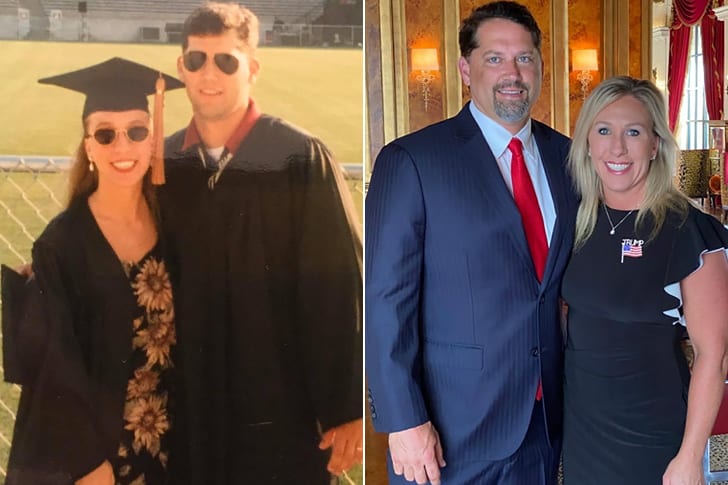 Even though her husband, Perry Greene, prefers to keep himself away from the limelight, it may be somewhat impossible now that Marjorie Taylor Greene, his wife, is a U.S. Representative of Georgia's 14th district. They have been married since 1995, and apparently, studied at the same university in Georgia.
They have had three children, all of which are grownups by now. Perry is reportedly the president of the Taylor Commercial Inc. company. In the meantime, Marjorie Taylor has been quite busy since her election. In 2021 she appeared on almost all the news programs of Sky channel and Outnumbered.

Cameron Diaz & Benji Madden
Cameron Diaz needs no introduction, given that she is one of the hottest actresses of the present time, although she is now retired. Her career launched with her becoming a feminine symbol after her appearance in The Mask in 1994. Diaz was most noted for her roles in Charlie's Angels and Bad Teacher, among others.
While doing her magic as an actress and receiving award nominations one after the other, Diaz also found the man of her dreams. In 2014, she started dating the musician Benji Madden, who would become her husband in the following year. Diaz has been retired since 2016 and became a first-time mother in December 2019.
Bill Gates & Melinda Gates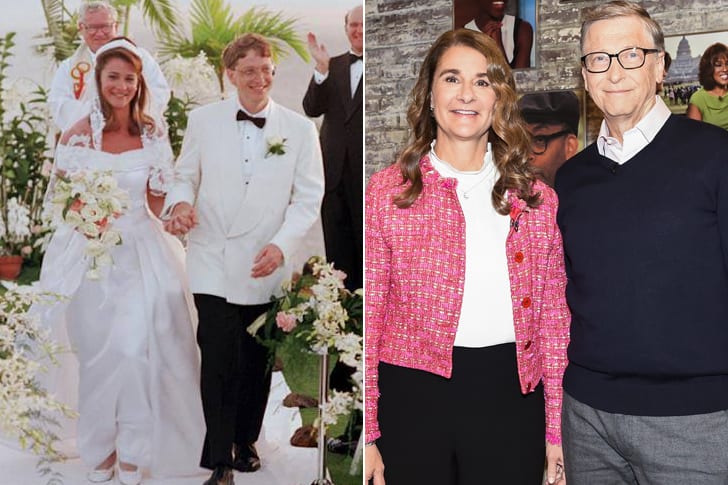 Bill Gates, the co-founder of Microsoft Corporation, is now 64 years old. It was just about half a lifetime ago that he was declared a billionaire—a status that has remained with him since then. At one point, he was the richest man alive, although he's now been bumped to second place.
Through all of his successes, Gates has had the same woman by his side. Yes, it's none other than his beloved wife of 26 years, Melinda Gates. Melinda is a philanthropist and former general manager of Microsoft, with whom Gates shares three children. They are one of the most idolized power couples in society today.
Rupert Murdoch & Jerry Hall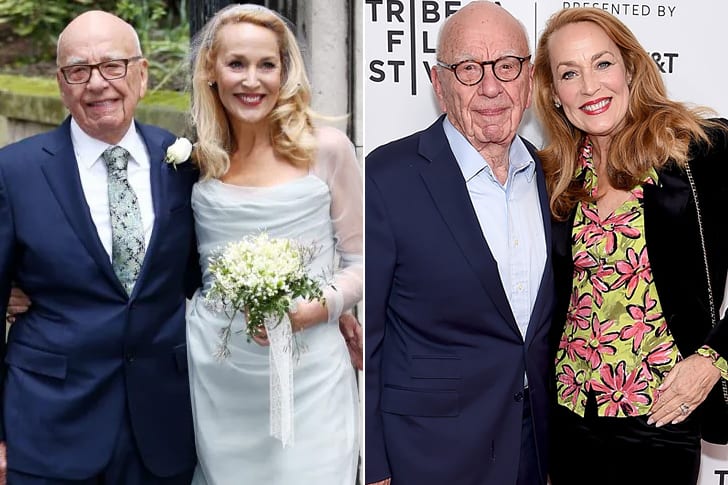 Age is just a number when it comes to love, and in this case, Rupert Murdoch will show you why. Murdoch is an 89-year-old media mogul who bears ownership of some of the world's most renowned publishing outlets, including The Sun, The Times, and The Wall Street Journal. His net worth currently stands at $18 billion.
Murdoch had multiple unsuccessful marriages in the past. However, he didn't let his age stop him from finding love again. Defying all odds, he married the former model and actress Jerry Hall in 2016, when he was on the verge of turning 85.

Samantha Fox & Linda Olsen
During the '80s, Samantha Fox was the most popular pin-up girl—a status she earned after appearing topless on The Sun's Page 3. She went on to thrive in the music industry after the release of her first single, Touch Me (I Want Your Body), topped charts in numerous countries.
Fox, aged 54, hasn't come up with any new work since 2018 when she released Hot Boy. However, her name came up recently following her engagement to Linda Olsen, her girlfriend of two years. The coronavirus pandemic put a strain on their dream wedding planning, but hopefully, we'll get to see the big day soon.
Joe Montana & Jennifer Montana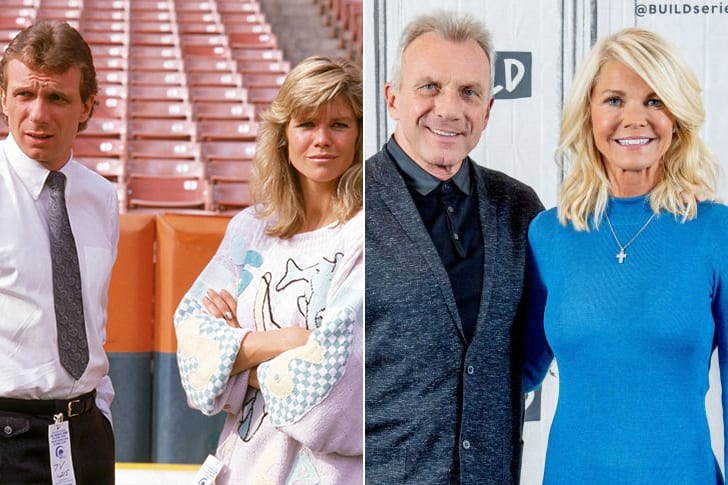 At the time they met, Joe Montana was recently divorced from his second wife, Cass Castillo. He officially split up with Cass in 1984, and merely a year later, he was exchanging vows with Jennifer. It might have seemed a bit rushed at the time, but they eventually proved everyone who doubted them wrong.
Today, 3.5 decades later, Joe and Jennifer are still happily married. They've even had four children together; two daughters and two sons. By 1994, Joe retired from the NFL, while playing with the Kansas City Chiefs for a year, after switching over from the San Francisco 49ers. He's now worth $100 million.
Troy Aikman & Catherine Mooty
He's a Dallas Cowboys quarterback-turned TV color commentator, and she's a high-end fashion retailer, co-founder of Luxeliner. Although Troy Aikman and Catherine Mooty could not have been more different, they seem to be making it work. They announced their engagement in 2017 and got married within the next months.
Today, they have a beautiful and happy blended family, consisting of Troy's two daughters and Catherine's two sons. Troy's career as a sports commentator took the next big step in 2020 while working on Super Bowl LIV. He's now estimated to be worth around $50 million.
Howie Long & Diane Addonizio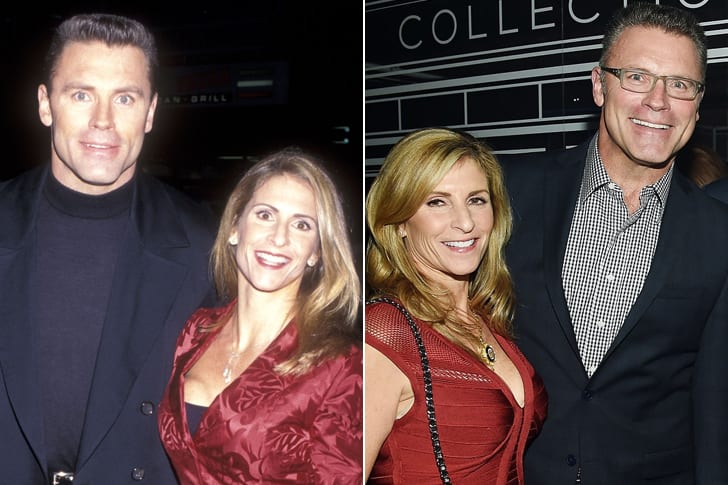 When Howie Long met Diane Addonizio during his sophomore year, it's safe to say that neither of them expected them to spend the rest of their lives together. No matter what, they tied the knot a year after Howie got drafted by the Oakland Raiders in 1982 and are still together to the day.
They've even had three sons, all of whom are grown up by now. Howie retired from the NFL in 1993, after having switched for the Los Angeles Raiders. He's now worth around $16 million and occasionally works as a sports analyst in shows like NFL on FOX and Fox NFL Sunday.
Emmitt Smith & Patricia Southall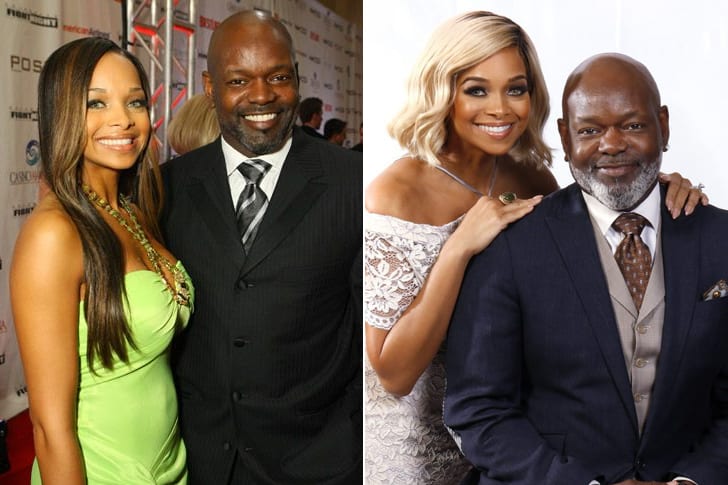 Since before Emmitt Smith retired from playing football, he's been in a relationship with Patricia Southall. He was playing for the Dallas Cowboys between 1990 and 2002. Emmitt retired while playing for the Arizona Cardinals in 2004. In the meantime, he and Patricia tied the knot in 2000.
They have had three kids together; meanwhile, Emmitt had also had a daughter with one of his exes. Twenty years into their marriage, they are still going strong. Emmitt has since had quite a career on TV, even participating in Dancing with the Stars. The last time we saw him was on NFL Live in 2020.
Conan O'Brien & Liza Powel O'Brien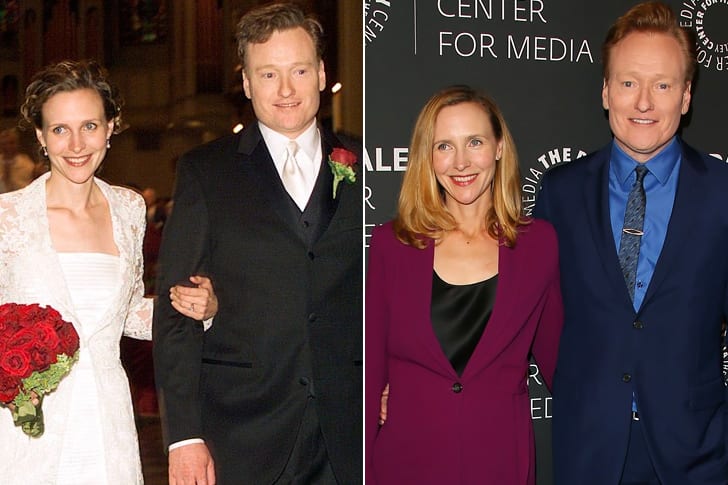 Who'd have known that through hosting his Late Night Show with Conan O'Brien, Conan would end up meeting the woman with whom he'd spend the rest of his life? He met Liza Powel in 2000, during a comedic taping for the show. Less than two years later, they were exchanging vows.
At the time, Liza was working as a copywriter for an advertising agency. Although the show has since come to an end, Conan's career is far from over. After all, he started hosting Conan in 2010 and later started Conan Needs A Friend. Through it all, he's earned an $85-million fortune.
Sarah Jessica Parker & Matthew Broderick
The power couple Sarah Jessica Parker and Matthew Broderick are a treat for the eyes. Being so magnificent together and individually, the two have lasted 23 years in marriage. They met while working in a theatre company and are now parents of three kids.
Parker will never be forgotten for her multi-award-winning performance in S** and the City. She also played a lead on HBO's Divorce between 2016 and 2019. On the other hand, Broderick is mostly known for taking up the titular role in the 1986 film Ferris Bueller's Day Off. In 2020, he portrayed Doug in Lazy Susan, and he'll also narrate The Gettysburg Address.
Jimmy Fallon & Nancy Juvonen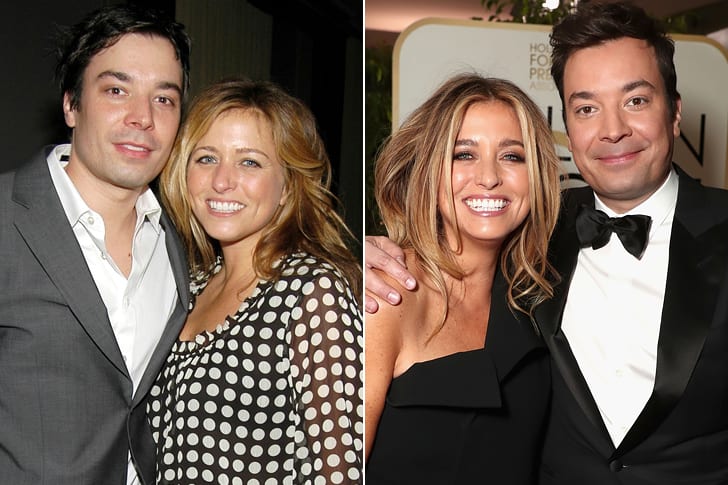 He's probably one of the most beloved faces of late-night television right now, as he's been hosting The Tonight Show Starring Jimmy Fallon ever since 2014! Jimmy has already earned himself a $60-million fortune, and it's safe to say that he couldn't have done it without the love and support of his wife, Nancy Juvonen.
They got married back in 2007, years after they first met on Saturday Night Live. Nancy is one of the owners of the Flower Films production company. Today, they have two beautiful daughters together, living in Sagaponack, New York. In 2021, Jimmy's announced to have a minor role in the film called Marry Me.
Jerry Seinfeld & Jessica Seinfeld
When Jerry Seinfeld met his wife-to-be Jessica in 1998, she had just gotten married to another man. Neither of them probably thought that a year later they would be exchanging vows. Today, they have been married for over two decades, having had three children, two sons, and a daughter.
At the time they met, Jessica was working as a PR executive for Tommy Hilfiger. Jerry had been hosting Comedians in Cars Getting Coffee from 2012 up until 2019. For 2020, he released the Jerry Seinfeld: 23 Hours to Kill special and took part in some episodes of the This Is Stand-Up docuseries.
Mark Zuckerberg & Priscilla Chan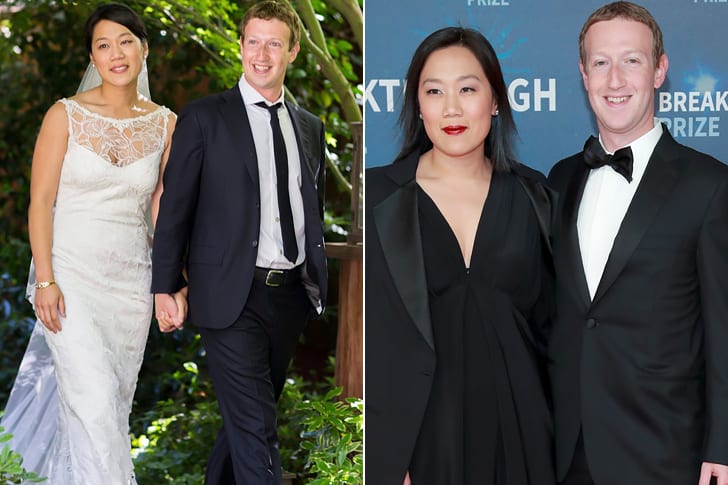 If it weren't for Mark Zuckerberg, Facebook wouldn't exist, and if it weren't for Facebook, social media wouldn't be as influential as it is in the present. He is a Harvard University dropout who reached greater heights and came to be worth a whopping $97 billion at 36.
You've heard the stories of relationships shattering once fame and money enter the equation. But that isn't the case for Zuckerberg, who has remained with the same woman since before launching Facebook. The lucky woman is none other than Priscilla Chan. She is a pediatrician by profession, a philanthropist, and the mother of the two Zuckerberg daughters.
Ellen DeGeneres & Portia de Rossi
Since The Ellen DeGeneres Show became available on YouTube, Ellen DeGeneres went on to receive international recognition. Of course, her jokes and hilarious pranks made her fan base grow too. The 62-year-old comedian/television host is openly gay and has been going home to the same woman since 2008.
You've probably already heard of her wife, Portia de Rossi, who used to have her own kind of involvement in show business. She is an Australian-American former model, actress, and philanthropist, currently serving as the CEO of her very own art company, General Public. The couple has now been together for 16 years and resides in Beverly Hills.
Sylvester Stallone & Jennifer Flavin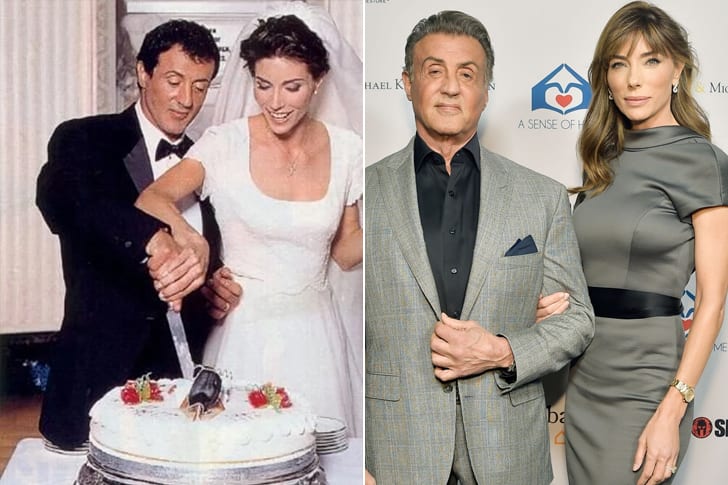 For Sylvester Stallone, the third time was the charm when it came to his marriages. Jennifer Flavin is a former American model who has been his wife since 1997. The couple hit a few lows when they were dating and even split once. Somehow, they found their way back to each other.
Together, Stallone and Flavin have three daughters, one of whom is model/actress Sistine Rose Stallone. The Rocky series' star is now 74 years old and is set to star in and produce the film Samaritan in 2021. He is currently going through a rough patch, having lost his mother on September 21, 2020.
Melissa Gilbert & Timothy Busfield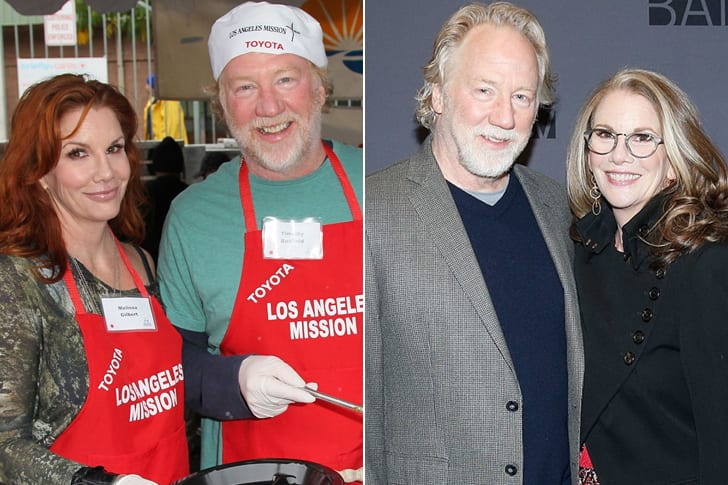 If there's one character that Melissa Gilbert is widely recognized for, it's her decade-long portrayal of Laura Ingalls Wilder on Little House on the Prairie. Since then, she has also acted in notable projects like The Diary of Anne Frank and The Miracle Worker.
When it comes to her personal life, Gilbert has walked down the aisle three times. The third time was to marry actor/director Timothy Busfield. They have been happily married since 2013 and are now living in New York. As far as we know, the 56-year-old Gilbert hasn't been working on any new projects since When We Last Spoke in 2019.
Dennis Quaid & Laura Savoie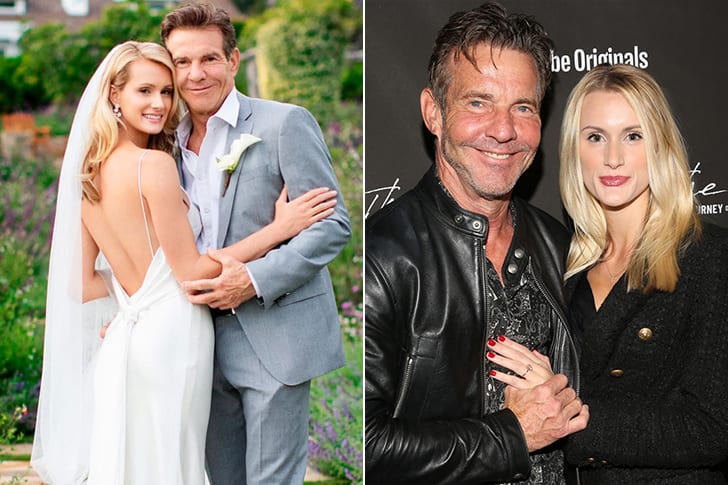 Most of us are aware of who Dennis Quaid is, especially considering the many decades of contributions he has made to American cinema and television. Some of his notable works include The Parent Trap, The Day After Tomorrow, and The Intruder.
Even though Quaid is older in age, his thoughts and actions are still young. How else would he explain eloping at 66 with a woman who is 39 years his junior? Laura Savoie is a pretty lady. We have to give him that. However, she should be just around the same age as his firstborn. Hopefully, this marriage will last.
Julia Roberts & Daniel Moder
Julia Roberts is, hands down, one of the most gorgeous actresses to have ever graced our screens. Her box office hits, including Pretty Woman, Runaway Bride, and Eat Pray Love, have grossed nearly half a billion dollars worldwide. Like many others in the industry, Roberts, too, has faced divorce in the past.
However, we're here to look at the positive parts of romance, which she has, too. Since 2002, the 52-year-old has been married to the cinematographer Daniel Moder. He is the man who made this Hollywood legend a mother, not once but three times. Roberts is set to appear in the upcoming projects: Little Bee and Gaslit.
Bruce Willis & Emma Heming Willis
Decades ago, Bruce Willis was married to the Brat Pack member Demi Moore. It was, expectedly, a highly publicized union, which reaped three daughters. Only almost a decade after the Armageddon star's divorce with Moore did he marry his second wife, Emma Heming, who also happens to be an actress and model. Heming also made Willis a father with the births of their two daughters.
Willis may be 65 years old, but he is still quite active in his career, having appeared in Survive the Night and Hard Kill in 2020. Among his countless upcoming projects are Breach, Midnight in the Switchgrass, Cosmic Sin, and Reactor.
Willie Nelson & Annie D'Angelo
It doesn't matter if he's young or old! When Willie Nelson releases an album at 87, it will most likely make it to the Billboard charts. In 2020, he released his 70th studio album, First Rose of Spring. He has accomplished so much professionally, but let's look into his personal life a bit.
Marriages were not Nelson's friend the first three times. However, the fourth time was the charm. For 29 years, he's been married to Annie D'Angelo, with whom he shares two sons. They've had their ups and downs through the years, but obviously, they persevered.
Aaron Rodgers & Shailene Woodley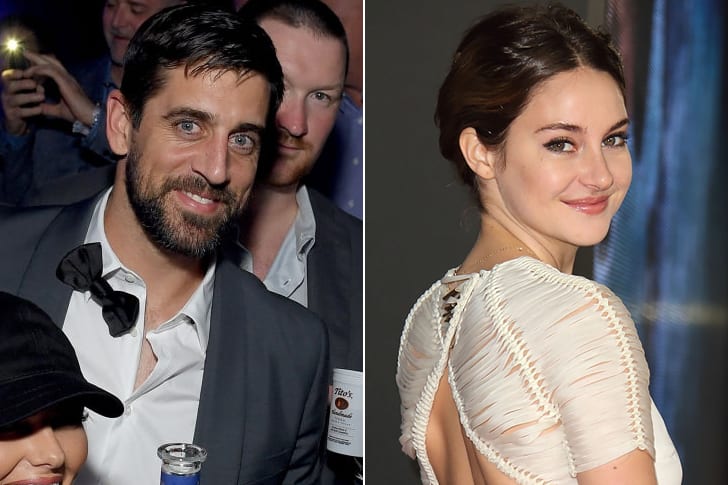 According to a rumor started by sports gossip blog Terez Owens, Green Bay Packers quarterback Aaron Rodgers and actress Shailene Woodley have been getting cozy. It came after the NFL star's sudden breakup with retired Nascar driver Danica Patrick. They dated for two years and even lived in a $28 million house.
The rumor is unsubstantiated, though, since it came via the site's tip box anonymously. However, we do know that while Rodgers is on the road for the NFL season, Woodley has two starring roles in Prisoner 760 and The Fallout, both due out in 2021.
Adam Rodriguez & Grace Gail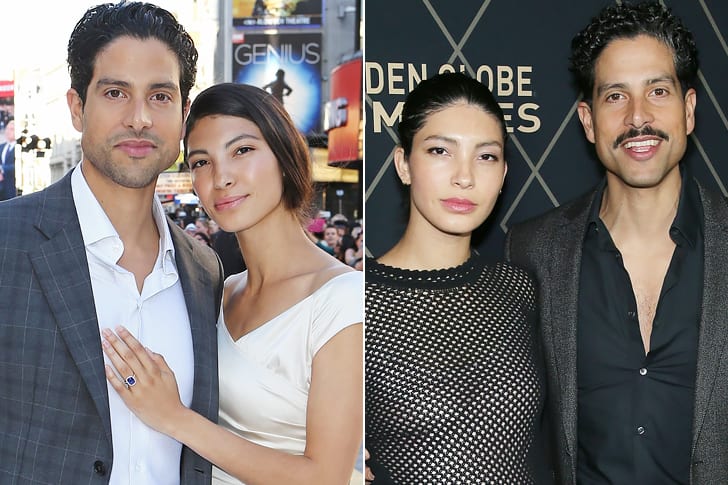 Magic Mike XXL star Adam Rodriguez officially went off the market in 2016 when he married model Grace Gail in Tuscany, Italy. Although they may be public personalities, the husband and wife have been fairly secretive of their lives, only sharing information that they feel comfortable about, with the public.
Although the award-winning CSI: Miami star has made his Instagram account public, he rarely shares photos of his family, while his wife's profile is private. The good news is that they revealed the arrival of their third child in March 2020.
Whitney Port & Tim Rosenman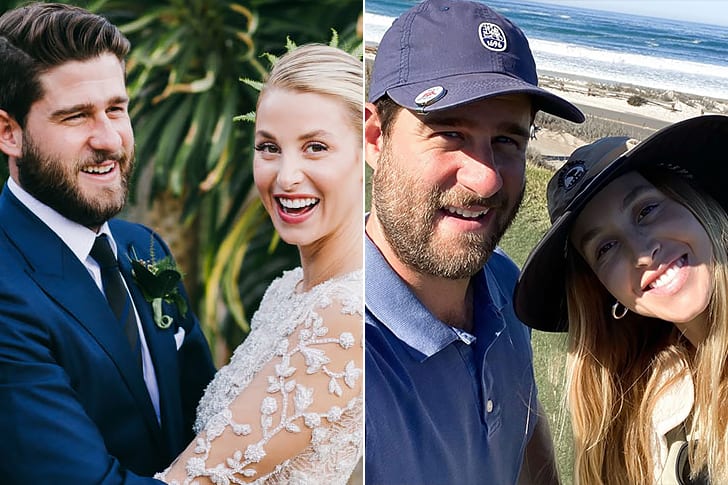 We've gotten to know Whitney Port incredibly well over the years, especially through her blog and her With Whit podcast. However, much less is known about her loving husband, Tim Rosenman. They have been married since 2015. Their story, on the other hand, started in 2012.
They had one child in 2017 but sadly also suffered a miscarriage in the process. According to her podcast, that only brought them closer together in the long run. The same year as their baby was born, they also splashed out $1.7 million buying a house in Studio City.
Bruce Springsteen & Patti Scialfa
Before becoming a couple, Bruce Springsteen and Patti Scialfa worked together on the E Street Band. They apparently met each other one night at a bar in New Jersey. Bruce was in another relationship at the time. By 1991, however, they had gotten married and already had two children!
Their third and youngest was born in 1994. They are both New Jersey natives, so it makes sense for them to still live there today. Bruce alone is estimated to be worth around $500 million. They split their time between New Jersey, Florida, and West Palm Beach.

Jeffrey Dean Morgan & Hilarie Burton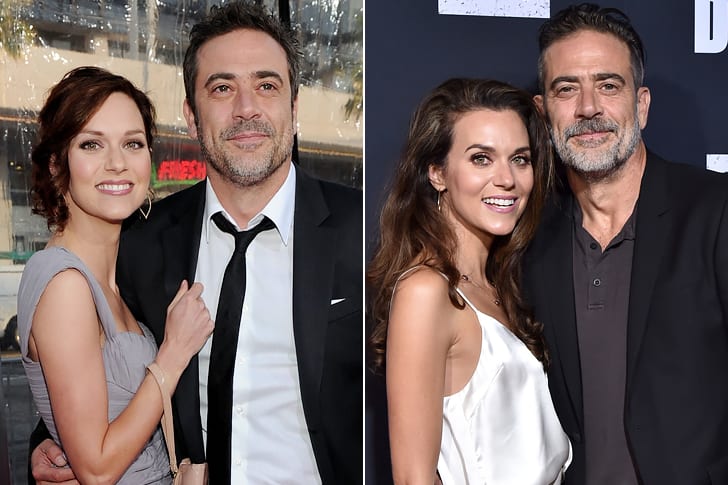 Actors Jeffrey Dean Morgan and Hilarie Burton have Supernatural star Jensen Ackles and wife Danneel to thank for their love story; after all, the Ackles were the ones who introduced them to each other. Sparks flew between the One Tree Hill alum and the Grey's Anatomy stars and they went on to tie the knot in October 2019 despite many people assuming they did in 2014.
The pair, who shares two wonderful kids, seems to be supportive of each other until now. If you want to see them together, just watch one of the bonus episodes of the 10th season of The Walking Dead, where Burton guest-starred as Lucille, the late wife of Negan (Morgan's character).

Robin Wright & Clément Giraudet
House of Cards star Robin Wright has been extremely private in her life, so whenever she steps out with her husband, Clément Giraudet, it becomes news. Even though they don't necessarily always show their love for each other in public, they have been going strong since they started dating in 2017 and secretly having a wedding the following year.
The Yves Saint Laurent executive is about 20 years younger than Wright but one could never tell because of their chemistry. In November 2020, they were spotted walking their dog by the beach and leaning in for a quick kiss.

Drew Brees & Brittany Brees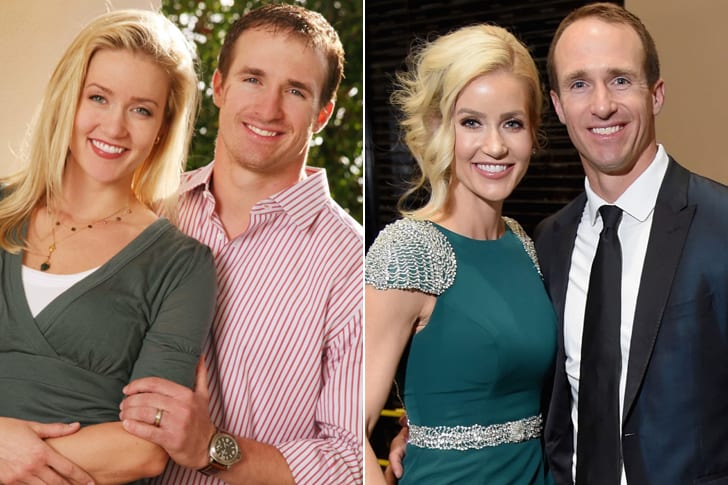 Drew Brees is an NFL football player who has no problem with his love life. He has been married to his college sweetheart Brittany since 2003 and has built a lovely family with her. They live in a $1.6 million house in New Orleans, together with their three sons and one daughter.
Brees, who has been playing for the New Orleans Saints since 2006, moved to New Orleans with Brittany in the aftermath of Hurricane Katrina. While it was difficult in the beginning, they fell in love with the place. With the Saints, Drew has won one Superbowl and has been a 13-time Probowl player.
Eva Longoria & José Bastón
Although the start of their relationship was a bit rocky, once they got over it, Eva Longoria and José Bastón could not be separated! They met on a blind date, set up by a mutual friend of theirs. However, rumor has it that Bastón didn't even want to go.
He was the president of Televisa back then, meaning that he was exceptionally busy with his career. It only took them a year of dating each other to want to get married, and so they did, by 2016. In 2020, we saw Longoria playing on the Flipped series. She'll voice a character in Boss Baby 2 for 2021.
Eva Mendes & Ryan Gosling
Since meeting each other in 2011, on the set for The Place Beyond the Pines, Eva Mendes and Ryan Gosling have been inseparable. Although they never went through with a wedding, they have had two beautiful daughters together. Despite them both being A-list celebrities, they've done an exceptional job concealing their children from the spotlight.
Eva's last project, for now, was in 2014, the movie called Lost River. In the meantime, Ryan has not once stopped acting. In 2021 he is expected to star in The Gray Man and in Wolfman. Together, they accumulate a total fortune of around $90 million.

Quentin Tarantino & Daniella Pick, Together For 3 Years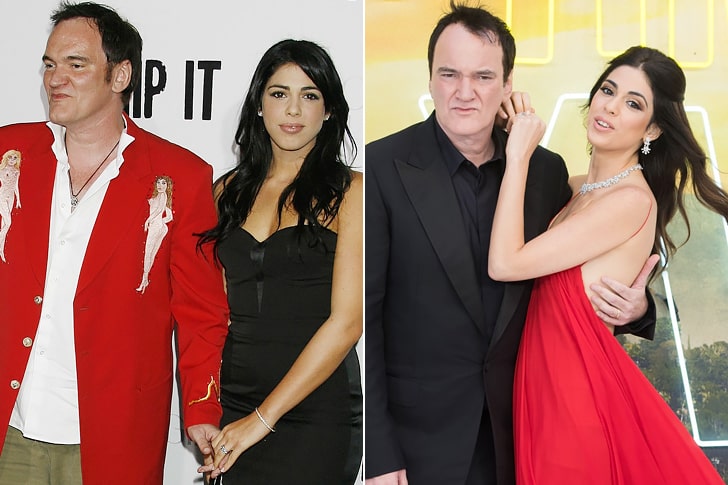 Quentin Tarantino and Daniella Pick met while he was in Israel promoting his movie, Inglorious Basterds, back in 2009. The two were engaged in 2017 and their wedding was held privately in their Beverly Hills home. In 2020, they were officially a family after welcoming their first child named Leo.
They currently reside in Israel, where Leo was born. Daniella had a small role in Tarantino's latest movie, Once Upon a Time… In Hollywood, but she's also credited for some appearances and soundtrack before. Quentin is currently working on Kill Bill: Vol. 3 and Django/Zorro projects.

Brett Favre & Deanna Favre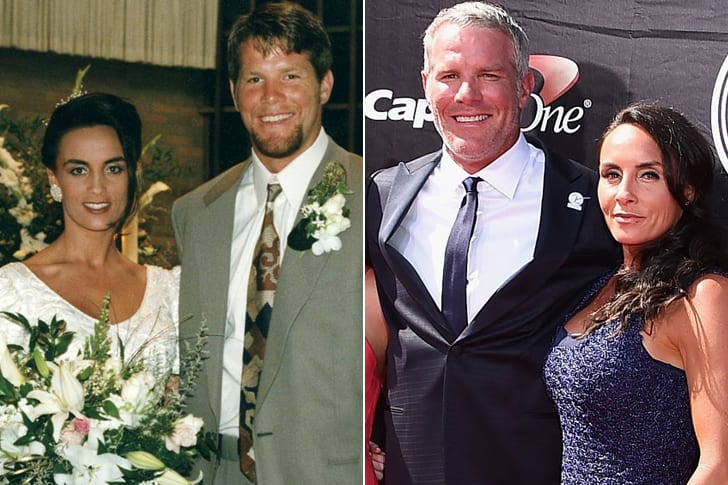 Brett Favre used to be a quarterback for the Green Bay Packers, and he was legendary for being the NFL's first actively playing grandfather. It happened after his daughter named Brittany gave birth to her first child in 2010.
In turn, Brittany was born in 1989, before Brett and her mother Deanna got married in 1996. The couple was dating for a long time before they decided to tie the knot. It seems that Brett was waiting to be drafted back then, which eventually happened in 1991. Favre became the first quarterback to pass for 500 points.
Don Lemon & Tim Malone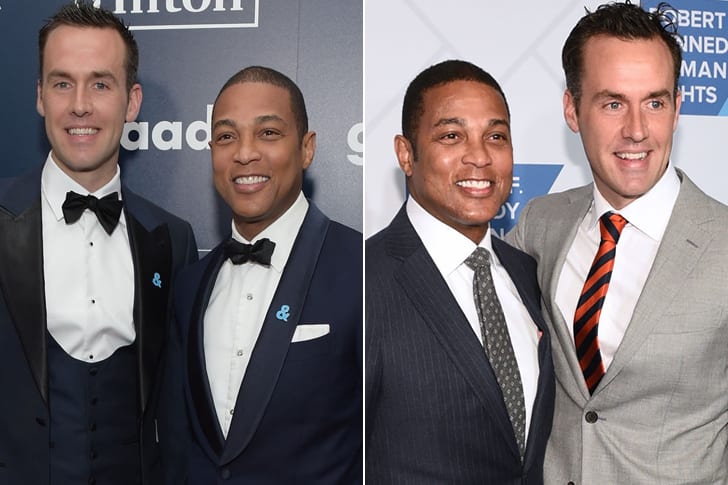 Since 2017, Don Lemon and Tim Malone have been in a loving relationship. In 2019, they surprised us when they announced their engagement; however, they don't seem to be in a rush to tie the knot. We know Don all too well from his long tenure as the anchor of CNN Tonight.
Tim, on the other hand, is a real estate agent from New York. He is 36 years old, unlike Don, who's 54. Together, they've adopted two rescue dogs; in fact, they were even involved in Tim's proposal. In 2020, Don also participated in some episodes of the Visible: Out on Television mini docuseries despite his busy schedule.
Margot Robbie & Tom Ackerley
Apparently, Margot Robbie met her husband Tom Ackerley while filming Suite Francaise, where he was an assistant director and Robbie one of the film's main characters. They have been inseparable since the meeting, and in late 2016, they wound up exchanging vows. They were both born in 1990, but miles apart since one is Australian and one is English.
Margot will be playing in two films within 2021, The Suicide Squad as Harley Quinn and in Peter Rabbit 2, where she'll be voicing Flopsy. In the meantime, Ackerley will be producing the Maid series. The couple reportedly owns the production company LuckyChap Entertainment.
Justin Timberlake & Jessica Biel
According to the Insider, Justin Timberlake first got acquainted with Jessica Biel at a random birthday party back in 2007. They soon made their relationship public, but it hasn't always been easy for them. As a matter of fact, they briefly split up in 2011, before Timberlake proposed.
By October 2012, they were married. Today they have two sons together, the youngest of whom was only just born in 2020. Meanwhile, Timberlake has recently released his latest project, the film called Palmer. They share a $250-million net worth and live between New York, Los Angeles, and Montana.
Tracey Needham & Tommy Hinkley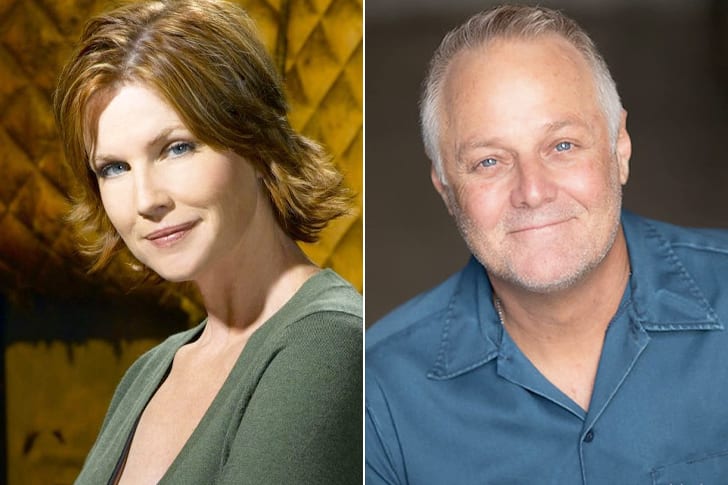 The '90s and '00s were perfect for both their careers. Tracey Needham was playing in Life Goes On and JAG, whereas Tommy Hinkley, in Mad About You. Somewhere around that time, they also started dating. In 1995, they decided to walk down the aisle, and neither of them has since looked back.
Although their careers aren't what they used to be, Tommy remains active to this day. In fact, in 2020, he played in the short film called Dark Room. The last time that Needham acted, on the other hand, was in 2010 on The Last Harbor. The two share a daughter named Katie.

Jake Tapper & Jennifer Marie Brown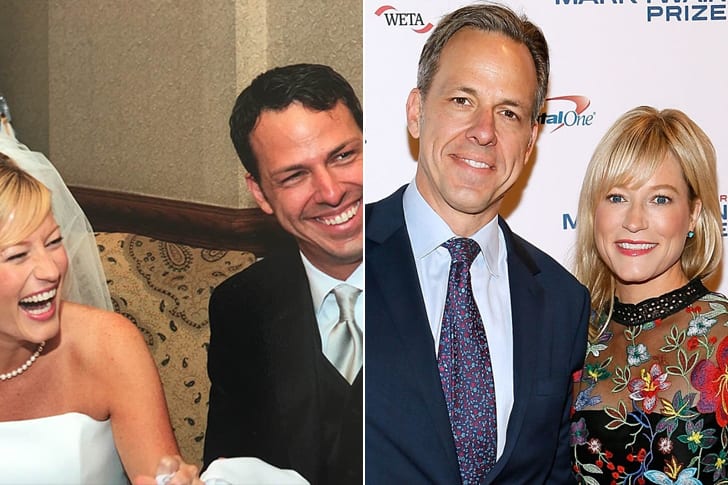 According to Oprah Magazine, Jake Tapper and Jennifer Marie Brown met each other in 2004, at a hotel bar. It only took Jake two years of knowing her to propose. By 2006, they were exchanging vows. Today, a decade and a half later, they are parents of two and reportedly live together in Washington D.C.
When they got married, Jennifer was working with Planned Parenthood. Unlike her famous husband, she doesn't enjoy the spotlight and has been doing an excellent job concealing herself. Meanwhile, Tapper's been hosting State of Union and The Lead for the past years. In 2020 he even participated in an episode of The Politician.

Robin Thicke & April Love Geary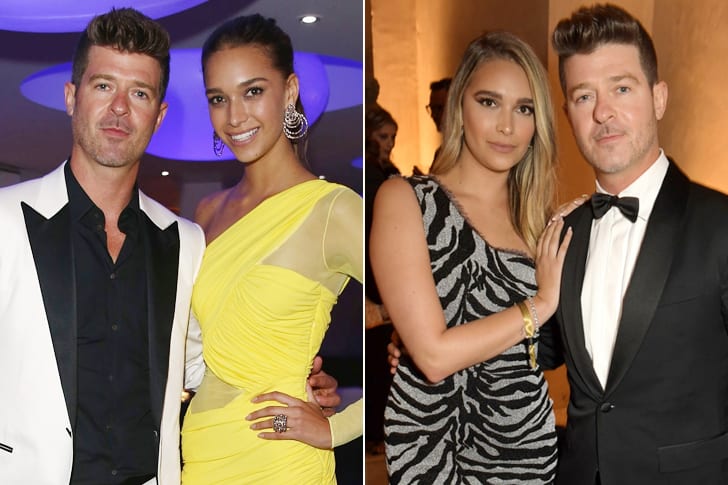 They met each other for the first time, almost randomly, at a party. Robin Thicke and April Love Geary must have clicked instantly, as merely a year later, they were attending events together. They might not have gotten married yet, but that hasn't stopped them from starting a family.
As a matter of fact, they have already had three children. Their youngest and only son was born in December 2020. In fairness, they've been engaged since 2018. It's safe to say that they've just been busy juggling parenting and their careers. In 2020 Robin even released the single called Forever Mine.
Natalie Portman & Benjamin Millepied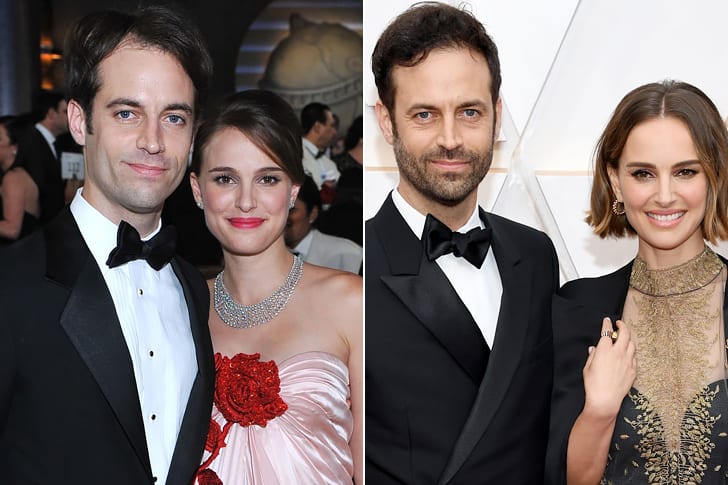 When Natalie Portman was making the film, Black Swan, she probably couldn't have imagined the impact the film would have in her life. Not only did she earn her first Academy Award for Best Actress ever, but she also met the love of her life, Benjamin Millepied, who was the choreographer behind all the ballet scenes in the film.
They started dating in 2009 and by 2011 they had their first child together, and a year later, they tied the knot. Today, Natalie and Benjamin are parents of two and have never once stopped working. In 2021 we're expecting to see Portman on the What If..? series.
Keira Knightley & James Righton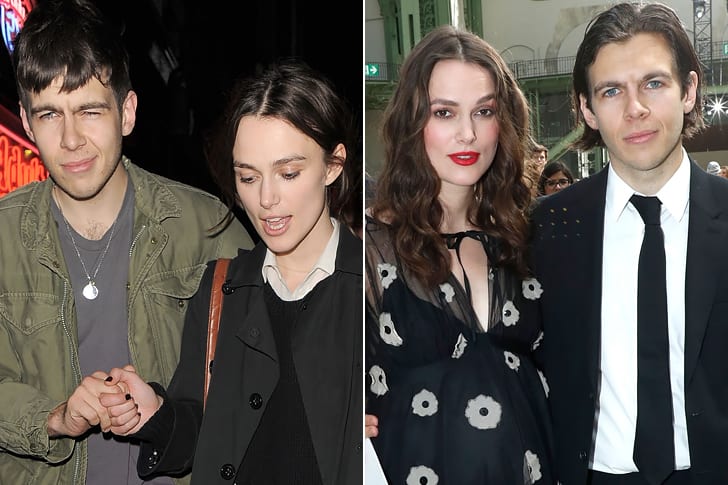 They reportedly started dating in early 2011, and Keira Knightley and James Righton have now been happily married for just shy of a decade. At the time they first met, James was still playing keyboard for The Klaxons. Today they are parents to two beautiful daughters, the youngest of whom was born in 2019.
Even though their family life is keeping them busy, Keira has never stopped acting. As a matter of fact, we recently saw her in the 2020 movie called Misbehaviour. She has also announced her participation in an upcoming film called Silent Night. In the meantime, Righton has just released a solo album, in 2020, called The Performer.
Mila Kunis & Ashton Kutcher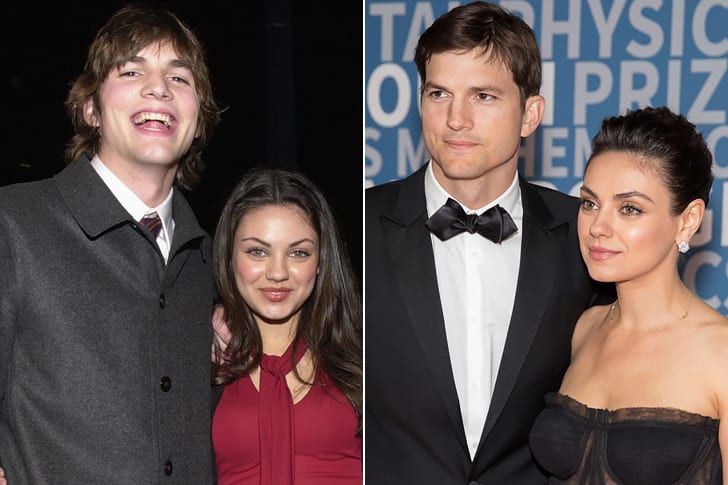 They might have known each other from That 70's Show days in the late '90s when Mila was only 15, but they didn't start dating until years later. After all, at the time, Ashton Kutcher was married to Demi Moore whereas Mila Kunis was in a relationship with Home Alone actor, Macaulay Culkin.
Once they were both officially single again by 2012, they decided to start dating each other. By 2014, they had gotten engaged, and a year later, they exchanged vows. They have since had two children, a daughter, and a son.

Paula Patton & Zach Quittman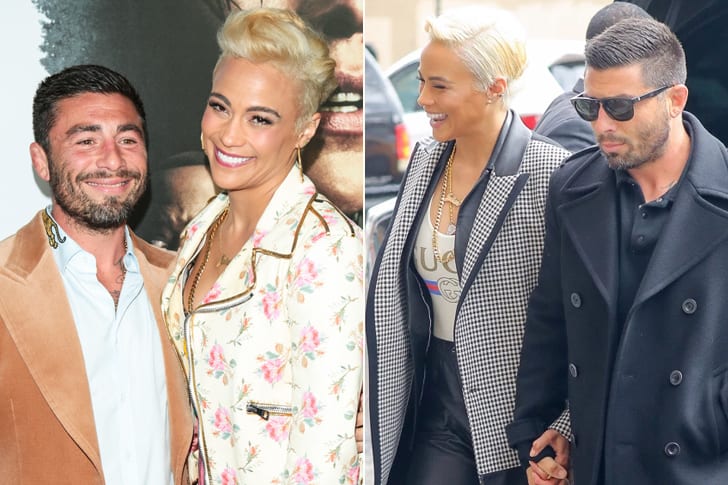 She was married to Robert Thicke for almost a decade when they filed for a divorce. It was a challenging process getting it finalized, but once they did, in 2015, Paula soon found herself another partner. She and Zach Quittman started dating publicly by 2018.
Although we're always pleased to see her happy, it turns out that Zach was still married to his ex at the time they made their relationship public. Naturally, they faced some backlash, but he's reportedly since divorced. In the meantime, Paula has now just finished playing in Four Kids and It in 2020.

Blake Shelton & Gwen Stefani
When Gwen Stefani joined The Voice in 2014, she wasn't expecting to find love, especially since she was already married at the time. However, by 2015, both she and Blake Shelton found themselves filing for divorces so that they could be together.
Today, they are one of Hollywood's favorite couples! In late 2020, they surprised their fans on social media with an announcement of their engagement. Unfortunately, however, they had to postpone the ceremony because of the pandemic. In the meantime, they're both back at their coaching jobs on The Voice.
Miranda Lambert & Brendan Mcloughlin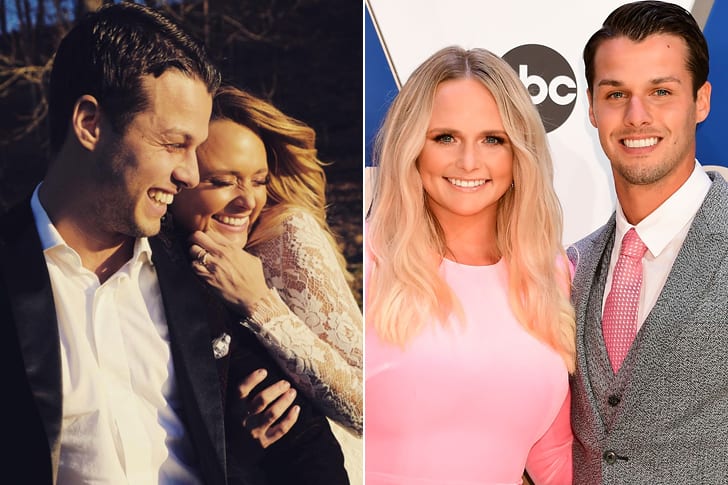 After breaking up with Blake Shelton, Miranda Lambert went on to date many different people. She was eventually able to settle down again after she met Brendon McLoughlin, who was working as a police officer for the New York City Police Department at that time.
Seemingly, they don't have much in common, but they have been making their relationship work. By 2019 they had already gotten married, and now they are frequently posting loving tributes about each other on their Instagram accounts. In 2020 Miranda participated in the Make It Up As We Go series.

James Denton & Erin O'Brien Denton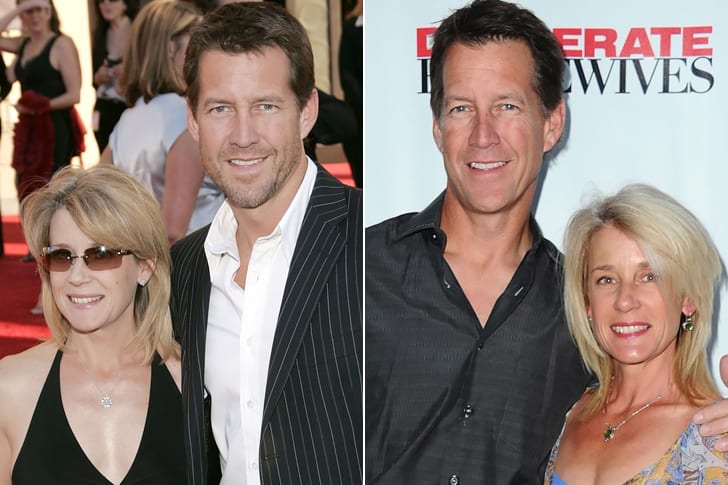 It turns out that James Denton is married to a personal trainer, no wonder he's always in such good shape! He and Erin O'Brien tied the knot in 2002. And together, they have even had a son, Sheppard, and a daughter, Malin. Erin is the owner and director of Bring It! Studios in Chanhassen.
On the other hand, James is a well-known actor with a $7 million net worth! Just within 2020, he played in both The Good Witch series, where he's been playing since 2015, and in the movie called Selfie Dad as Steve. He was also a guest on an episode of Today.

Jaron Varsano & Gal Gadot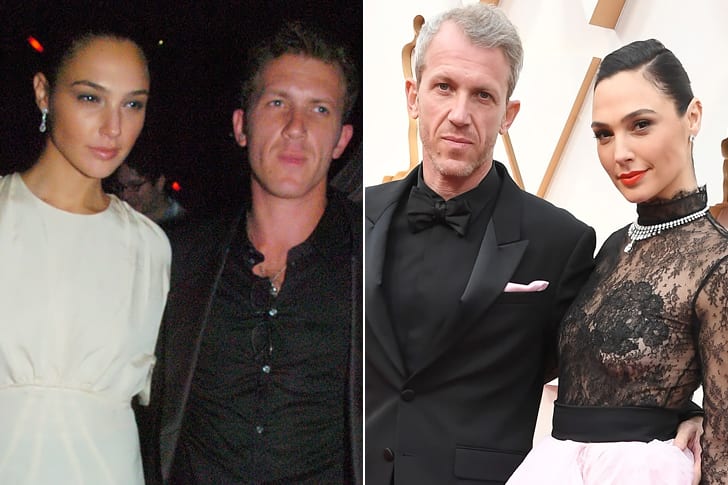 Unlike other Hollywood couples whose relationships are often in the news, Wonder Woman star Gal Gadot and real estate developer Jaron Varsano enjoy a private life together. Perhaps it may be because they tied the knot in 2008, years before the beauty queen landed her first major role in Hollywood.
Even though their relationship isn't subject to tabloid fodder, Gadot has been open about their love story, once revealing that they met while she was in the military. After the second date, Varsano knew he wanted to marry her. The couple, who have two daughters, are now busy developing films through their company Pilot Wave.
Zack Snyder & Deborah Snyder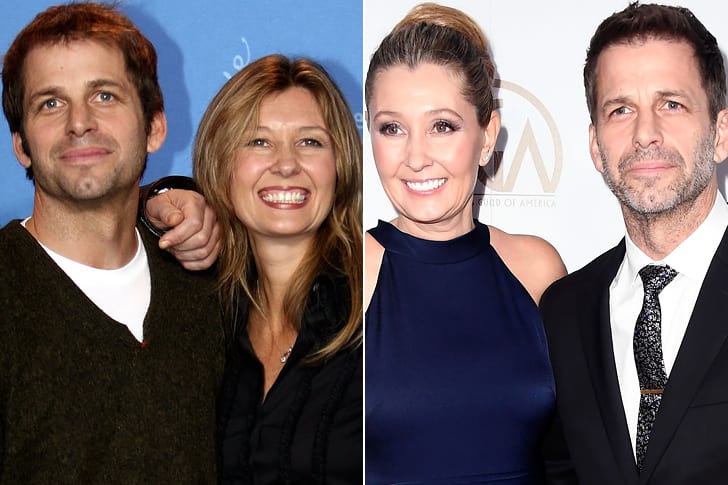 Zack Snyder is one of the most well-known directors of superhero films who has Justice League and Man of Steel to his credit. His wife, Deborah, is also in the entertainment industry and has produced his husband's films. The film execs reportedly met in 1996 when they worked together on a commercial for a footwear brand.
In 2004, Zack and Deborah exchanged vows and have been blessed with many kids. Although they had to face a family tragedy in 2017 when one of their children died, prompting them to take a break from the Justice League. Despite the traumatic loss, the couple remains active behind the cameras.

Jean Reno & Zofia Borucka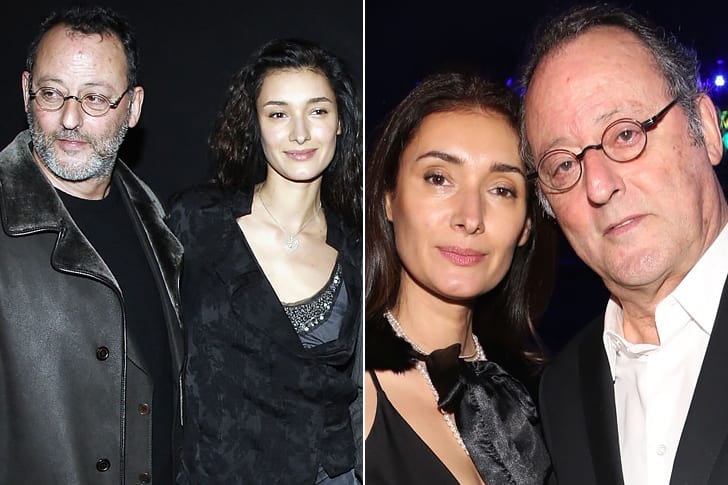 By the time Jean Reno decided to marry Zofia Borucka, he had already gone through a couple of divorces. Although everything seems to have worked everything out in their favor as they've had two children, and seem to be happier than ever since tying the knot in 2006.
Zofia is now a 48-year-old former model from the U.K., meanwhile, we know Reno from movies like The Big Blue. Despite their busy family life, Jean Reno hasn't stopped working. It turns out that he's filming an upcoming series called A Private Affair, expected within 2021.
Chris Hemsworth & Elsa Pataky
They got married in almost a heartbeat, yet they seem to have everything figured out. Chris Hemsworth and Elsa Pataky started dating in early 2010. By the end of that year, they had decided to exchange vows. Today, they are even parents of three beautiful children, a daughter, and two twin boys.
According to Elsa's interview on Body + Soul magazine, the reason why their relationship has worked out so well, despite their occasional differences, is because of their willingness to compromise and hear each other out. For now, we are looking forward to seeing Hemsworth reprising his Thor character on the upcoming What If..? series of 2021.

Joe Manganiello & Sofía Vergara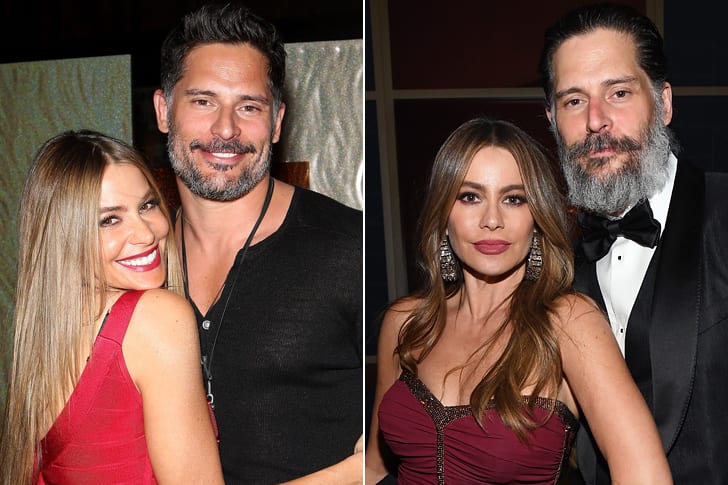 Joe Manganiello and Sofia Vergara's love story didn't start in the most conventional fashion. In 2014, the Colombian actress was still engaged to Nick Loeb when she first crossed paths with the Magic Mike star, who was then instantly attracted to her. After learning that the stunner and her man broke up, the 43-year-old hit her up and they secretly dated for months.
Fast forward to a year later and the lovely pair tied the knot in a lavish fairytale wedding in November, 11 months after their engagement. Although they have yet to add a bundle of joy to the family, the Modern Family star has a child from a previous relationship. Of late, Vergara and Manganiello, along with her son, are holing up together amid the pandemic.
Gloria Estefan & Emilio Estefan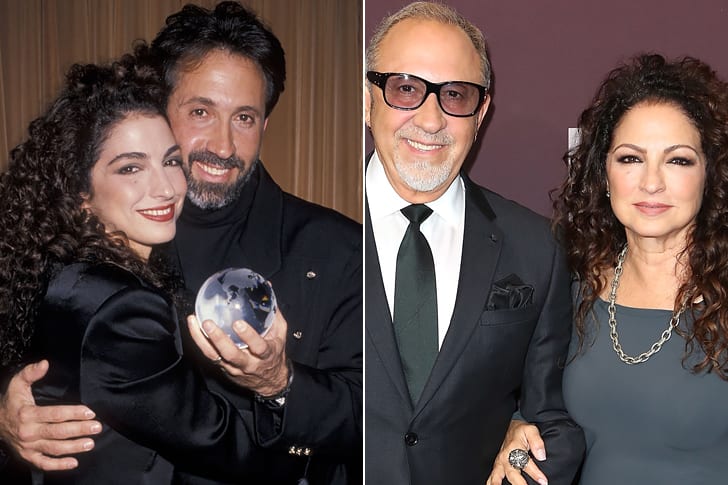 One of the most famous Latin American singers of all time, Gloria Estefan, has a mesmerizing contralto voice. The Cuban native is now 63 years old and has been extremely lucky to spend her life with her first love/boyfriend, Emilio Estefan, who is also a musician.
As per PBS.org, the two met when Gloria was still in school. Stunned by her voice, Emilio asked her to join his band. Their love story dates back to 1976, two years before their marriage that bore them a son and daughter. Gloria is still very much active in her career, having released her 14th album Brazil305 in 2020.

Matt Bomer & Simon Halls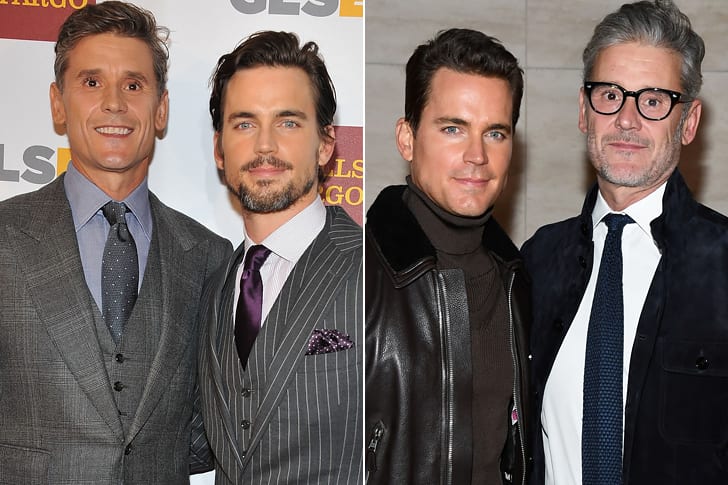 Many fans swoon over Matt Bomer for his impressive and versatile performances in The Boys in the Band and White Collar, but sorry to burst their bubbles because he has been happily married to publicist Simon Halls since 2011. Not many know this fun fact and that's because the word only got out in 2014. As per the dashing actor, the celebration was intimate and small.
The couple has been blessed with three kids; Kit, Walker and Henry. Bomer and Halls, who are reaching their marriage's decade mark, are spending quarantine with their family and cherishing every moment of it.
Alisyn Camerota & Tim Lewis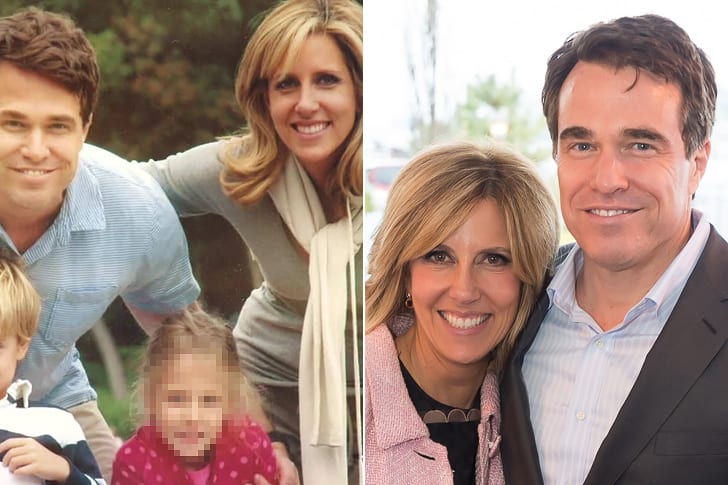 Italian-American journalist Alisyn Camerota has been married to her husband, Tim Lewis, since 2002. After encountering infertility issues, which she shared on The Today Show in 2010, the CNN anchor and her hubby now have fraternal twin daughters and a son.
Lewis started working as a partner at a private Connecticut equity firm called Southfield Capital in April 2014. Meanwhile, Camerota just signed off from CNN's New Day, where she worked for six years, in April 2021. She's moving on to co-anchor with Victor Blackwell at the network's weekday afternoon coverage.
J.K. Rowling & Neil Murray
In December 2020, during their 19th wedding anniversary, J.K. Rowling and her husband Neil Murray looked back at the private ceremony they had at her Scotland home, Killiechassie House. The author of the Harry Potter books now has two kids with the Scottish doctor.
She rarely talks about her private life, but Rowling disclosed something sweet about her spouse on Ken Bruce's Radio 2 show in September 2020. During the Tracks Of My Years segment, she shared that she finds Bill Withers' Ain't No Sunshine 'beautiful.' Adding that it's how Murray feels when she's away with work.
Pippa Middleton & James Matthews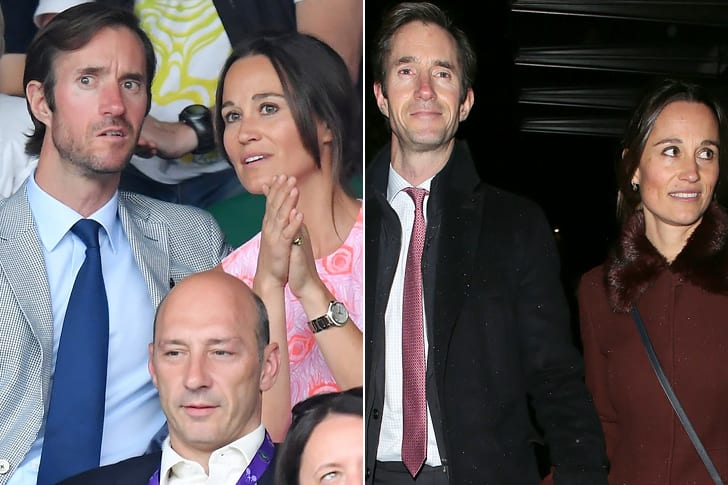 Pippa Middleton and James Matthews, a former professional racing driver, go way back to 2007 when they first crossed paths at St. Bart's Eden Rock hotel, owned by Matthews' parents. It took nearly a decade for them to get engaged in July 2016 and finally tied the knot by May at Berkshire's St. Mark's Church.
In March 2021, the younger sibling of Kate Middleton gave birth to her second baby with her now hedge fund manager husband. According to PEOPLE, they welcomed a girl, making Arthur, their 2-year-old son, a big brother.
Jane Hill & Sara Shepherd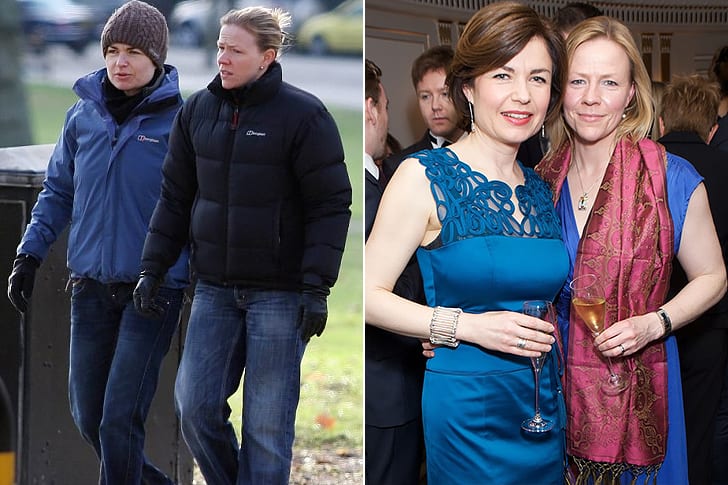 BBC newsreader Jane Hill came out as gay in 2009 through the corporation's in-house magazine. By 2011, she married a camera operator named Sara Shepherd in a civil partnership. They dated for three years before deciding to become a married couple and now reside in north London.
Through Twitter, Hill revealed in March 2021 that she's now free of breast cancer and was celebrating with an 'alcohol-free beer.' She got diagnosed with the disease two years prior and underwent a mastectomy in November 2018 but didn't speak openly about her ailment until the year that followed.
Piper Perabo & Stephen Kay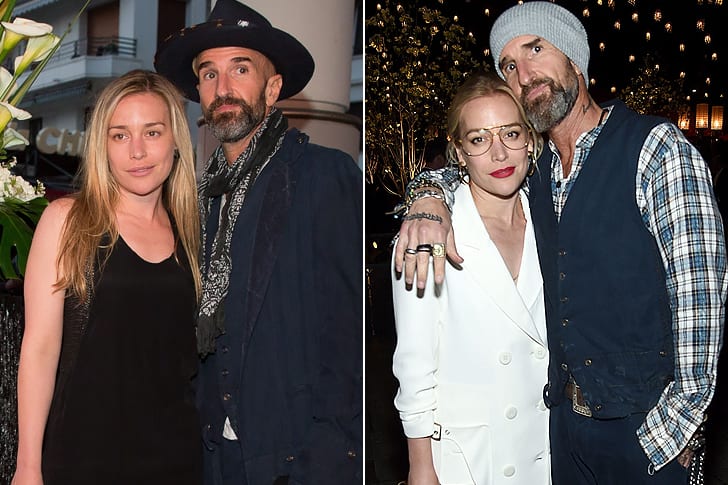 Golden Globe-nominated actress Piper Perabo and director Stephen Kay worked on the Covert Affairs series before getting engaged in 2013 and married the following year. After saying their vows in New York City, the pair allegedly partied at the reception to a New Orleans-style band. They have no kids together, but Kay has a daughter who Perabo treats as her own.
In June 2020, the couple got invited as guests on the 20/20 Series, created by Liz Hinlein, New York Film Academy's Creative Director of Filmmaking and Cinematography. That year, Perabo also starred on Showtime's Penny Dreadful.

Billy Boyd & Alison McKinnon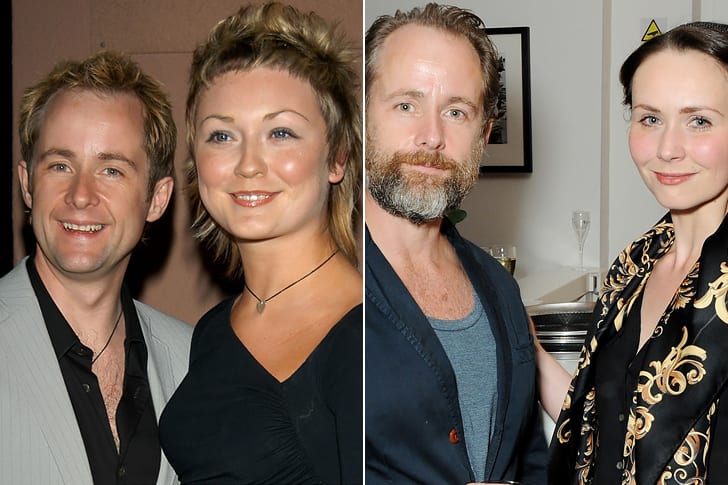 It seems as though the early '00s were the best years of Billy Boyd's life. Not only did he get to portray Pippin in the Lord of the Rings movies, but he also met his wife-to-be, Alison McKinnon, in 2002. By 2006, they had their only child, Jack William Boyd.
Boyd and McKinnon now live together at Boyd's house in Glasgow, in the West End area. He never paused his acting career, and as a matter of fact, has a couple of movies scheduled for the future. He'll be playing on Walking with Herb and An Intrusion.
Oliver Hudson & Erinn Bartlett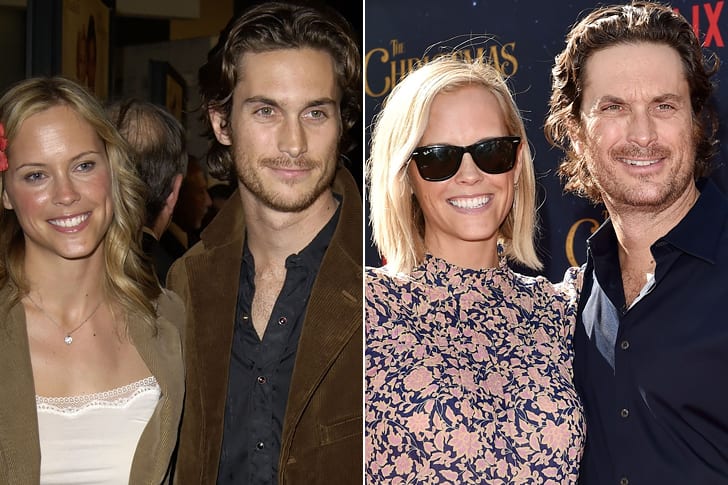 In 2004, Oliver Hudson announced his engagement to Erinn Barlett. They are both actors, so it would have been inevitable for them to eventually meet. By 2006 they had exchanged vows, and now they have three children together, a daughter and two sons. They also share a fortune of around $10 million.
Bartlett's mostly known for Raising Helen and The Benchwarmers in the '00s. In the meantime, Hudson is known for being Goldie Hawn's and Bill Hudson's son, as well as for playing in Going Green and Walk of Shame. They live together in a $2-million house in Brentwood. Hudson is currently working on The Three Of Us.

Woody Allen & Soon-Yi Previn
What makes Woody Allen's marriage to soon-Yi Previn so unique is the way they met. Woody Allen was dating Mia Farrow all through the '80s, and that's how he first got to meet Soon-Yi, who's Farrow's adopted child. When they made their relationship public, people couldn't help but ask questions.
But their two-decade-long union has proven the skeptical wrong. They tied the knot in 1997 and remain happily married to the day. In the meantime, Allen is still making movies to the day, when he's 85 years old. In 2020 he wrote and directed Rifkin's Festival.
Ken Marino & Erica Oyama
'Tag-team' is the perfect description of Ken Marino and Erica Oyama's union, as any marriage should be. The brilliant screenwriter was the brains behind Burning Love, a comedy series directed by her husband. They met at the Jimmy Kimmel Live in 2003 and instantly clicked.
They began dating three days later, got married in 2005, and welcomed two children, Riley Ken'ichi and Ruby. Despite starting a family, the parents remain active in the industry, with Marino appearing on several shows like Brooklyn Nine-Nine, Black Monday, and Medical Police and Oyama serving as a show-runner to series Corporate and Never Have I Ever.

Brennan Thicke & Dolly Thicke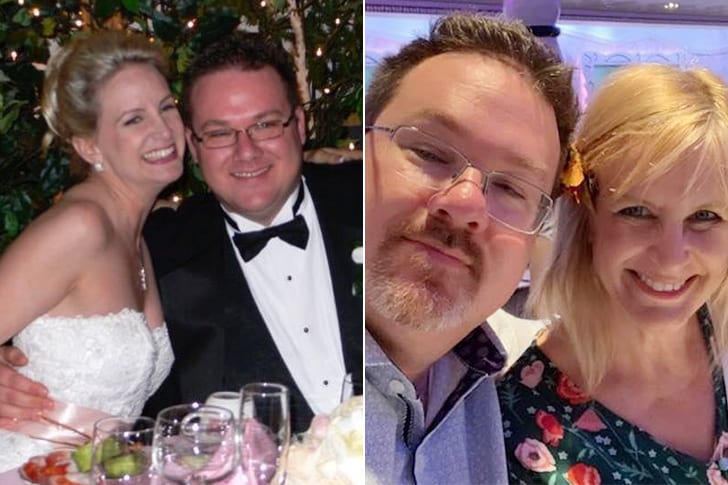 He might not be as famous as his younger brother, Robert Thicke, but Brennan is no stranger to being under the spotlight. Growing up, he was a successful voice actor, voicing characters in series like MASK and in Dennis. Ever since 2002, he has been happily married to Kathleen 'Dolly' Thicke.
Since leaving voice acting behind, Brennan has reportedly started a non-profit called Venice Beach Care Center. He is also working closely with his wife, on her Dolly Cuture company. Unlike other members of their family, they seem to enjoy anonymity and living in privacy, in fact, they're hardly even active on social media!
Jenny McCarthy& Donnie Wahlberg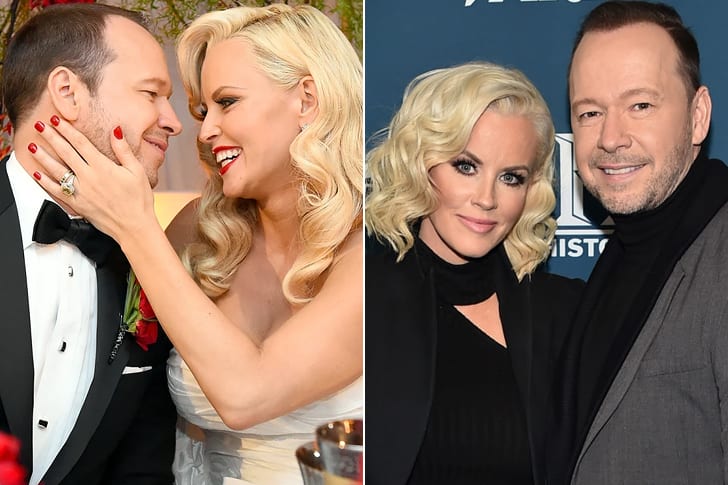 Jenny McCarthy and Donnie Wahlberg's relationship became public in 2013. The two must have clicked instantly, as they married a year later, in August 2014. McCarthy has been married before and even as a family of her own, so we're not surprised to see them not wanting any children so far.
She's a model and an actress, whereas he's a singer/songwriter who does acting too. Since 2019, McCarthy has been a panelist on The Masked Singer whereas Wahlberg has been playing on Blue Bloods since 2010! He got famous with New Kids on the Block.

Wolf Blitzer & Lynn Greenfield
For almost five decades now, Wolf Blitzer has been in a relationship with Lynn Greenfield. They've only ever had one child together; their daughter Ilana, who was born in 1981. While we know Wolf from his shows like The Situation Room, which he's been hosting since 2005, we know far less about his wife.
It turns out that Lynn is working as a personal shopper; no wonder Wolf is always so well-dressed! They live together in Bethesda, Maryland, in a house they've owned since the early '90s. In 2020 Wolf also co-hosted some episodes of CNN Newsroom. He's worth close to $20 million right now.
Kaynette Williams & Cody Joe Scheck
When Blake Shelton was starting out in the industry, he was married to his high school sweetheart, Kaynette Williams. However, they had called things off by 2006. Today, Kaynette's choosing to live a much quieter life, and as it turns out, she is married to a real-life cowboy!
She tied the knot with Cody Joe Scheck, who has won numerous awards in steer roping. In the meantime, Kaynette is reportedly working as an elementary school teacher. They are enjoying their privacy in Kansas, away from all the limelight. Sadly, they haven't even disclosed the date of their marriage.
Adam Levine & Behati Prinsloo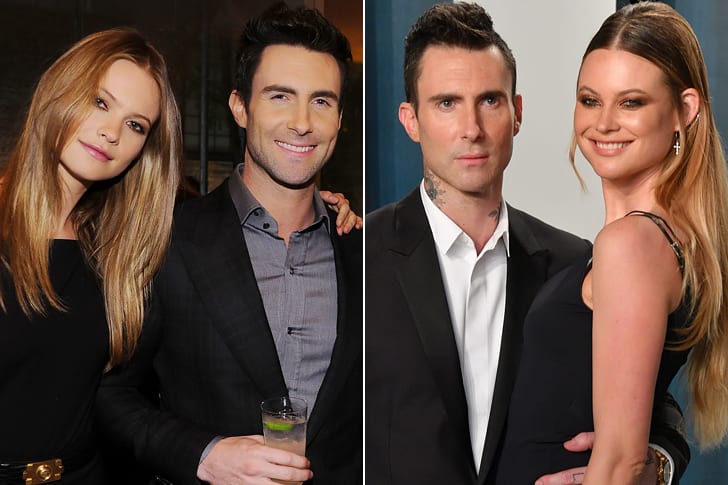 Back in 2012, not long after Adam Levine had broken up with Anne Vyalitsyna, he found love again in the form of Benati Prinsloo. She is a renowned model, famous for becoming the Victoria's Secret Angel in 2009. Adam and Benati must have clicked immediately, as a couple of years into the relationship, they exchanged vows.
Today they have two beautiful daughters together, the first one born in 2016 and the youngest In the meantime, Levine has never stopped making hit songs. As a matter of fact, in 2020, he collaborated with Lil Wayne for Trust Nobody, and with Jack Harlow on Same Guy.

James Corden & Julia Carey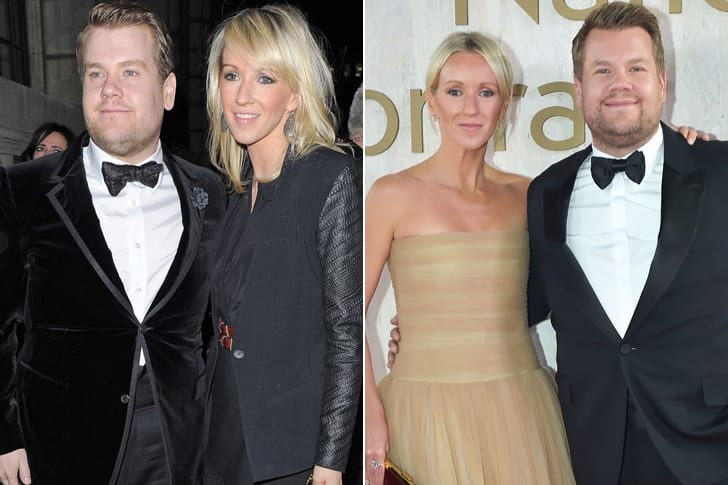 Since getting married to Julia Carey, James Corden's career has reached unimaginable heights. That's mostly due to the fact that he started hosting The Late Show with James Corden in 2015. Their family life might have been busy at that time, having two young children, but he still got to have his own show.
Today they are happy parents of three; having welcomed their youngest daughter in 2017. James is currently working on the upcoming Cinderella movie, which he's writing, producing, and acting! Already, he is estimated to have earned a $30 million fortune for himself and his family.
Ruth Jones & David Peet
When David Peet and Ruth Jones got married in 1999, both of them were just getting started in the industry. Ruth, who had worked in TV and radio comedy for BBC in the '90s, got her breakthrough role in Gavin & Stacey, starring alongside James Corden. In 2008, Jones and Peet cofounded their own production company called Tidy Productions.
They haven't had any children together, but David already has three children from his previous relationship. It turns out, that Ruth is quite comfortable being a stepmother. In 2020 she appeared on episodes of Lorraine, The One Show, and Who Do You Think You Are?.
Jimmy Kimmel & Molly McNearney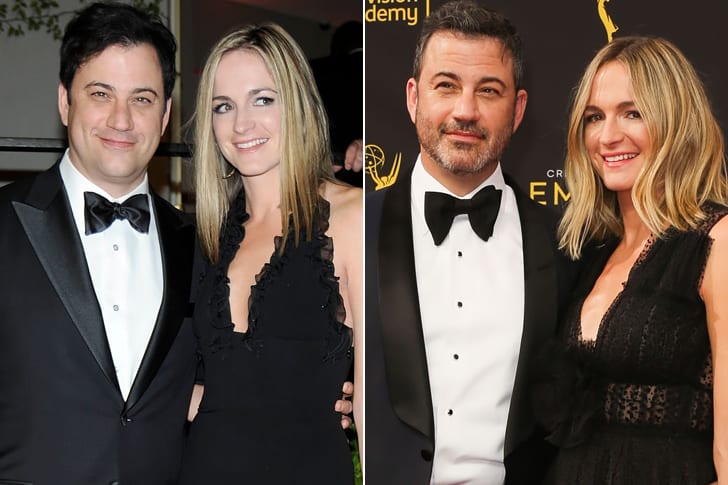 Since Jimmy Kimmel started hosting Jimmy Kimmel Live, many things have changed in his life. He was freshly divorced from his ex-wife, Gina Maddy at the time and Molly McNearney was the show's co-head writer. However, they only started dating in 2009, three years before announcing their engagement.
By 2013 they were married and now have a daughter and a son together. Kimmel is at the point now when he's earning approximately $15 million annually with the show, having accumulated a total fortune of around $45 million. In 2020 he even got to host the 72nd Primetime Emmy Awards for the third time.
Brian Williams & Jane Stoddard Williams
Since we see Brian Williams's face on television so often, he's obviously got most of his days jam-packed with work. Now aged 61, he is the chief anchor of MSNBC and the host of 11th Hour with Brian Williams on weeknights.
Despite his busy schedule, Williams doesn't seem like one to sacrifice family time. We say so because he has been happily married to Jane Stoddard since 1986 and has raised two children alongside her. As per The New York Times, Stoddard was formerly a freelance TV producer, but according to Heavy, she now hosts Bloomberg EDU on the radio.
Keith Richards & Patti Hansen
British musician and singer Keith Richards and his wife Patti Hansen have a 13-year age gap and still thrived in marriage. The latter is an American model, still active well into her sixties. In 2019, she even walked the runway for Michael Kors for his Fall 2019 collection.
Somehow, though, Richards is the star in the family. He is the co-founder of the famous rock band The Rolling Stones, where he still serves as a guitarist, secondary singer, and lyricist. The Richards-Hanson couple has been in marital bliss since 1983, and they have two daughters together.
Jason Statham & Rosie Huntington-Whiteley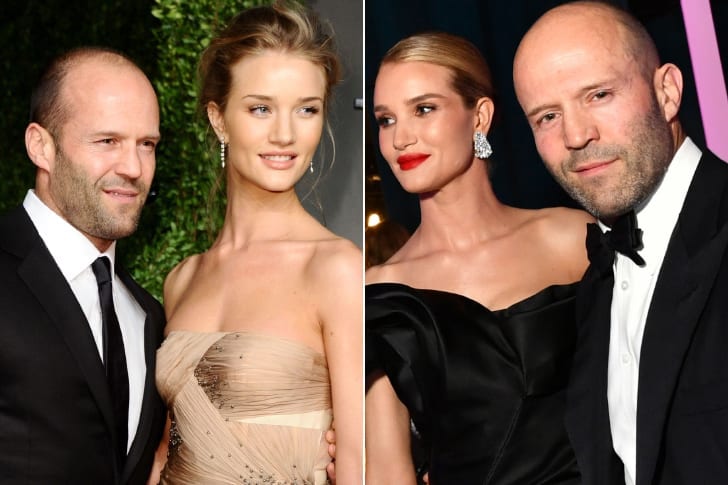 Action films and Jason Statham is just a perfect match. His fans might even say that there is no action-thriller genre without him. We'll leave it up to you to judge. Some of the 53-year-old's career highlights are The Expendables, The Bank Job, and The Mechanic.
Statham has most likely got a plethora of female fans, but his eyes are just for one woman—his beloved partner of ten years, Rosie Huntington-Whiteley. In addition to being his current fiancée, Huntington-Whiteley wears other hats like modeling, acting, designing, and motherhood. We can all now await Statham's newest film, Cash Truck, coming in January 2021.
Carmelo Anthony & La La Anthony
At 36 years of age, Carmelo Anthony boasts one of the longest NBA careers ever. He has been in the league since 2003, having played for the Denver Nuggets, New York Knicks, and a couple of others before joining his current team, Portland Trail Blazers.
2003 was quite a significant year for him as he also found the love of his life, La La Anthony, back then. She is a television personality, actress, author, and businesswoman. The couple didn't tie the knot until 2004. And although they've come to the brink of divorce, they've found a way to reconcile.
Cristiano Ronaldo & Georgina Rodriguez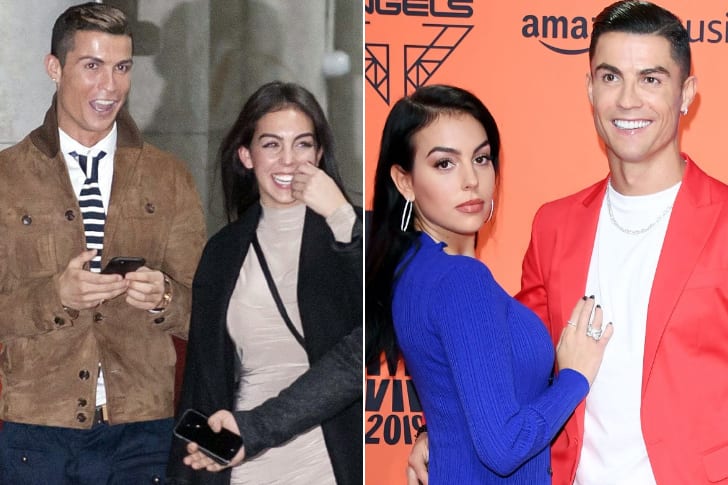 If a person has got enough luck, his/her life can turn around in the matter of a single moment. That's how Georgina Rodriguez's life changed after connecting with the world-famous footballer Cristiano Ronaldo. Rodriguez was just a shop-girl making £250 per week and is now with a man worth half a billion dollars.
After his runs with clubs like Manchester United and Real Madrid, Ronaldo now plays for Juventus Football Club. Not only that, but he also captains the Portugal national team. As of today, the Ronaldo-Rodriguez couple has been dating for four years and shares one child. Nevertheless, she also helps raise his other kids.
Jeremy Irons & Sinead Cusack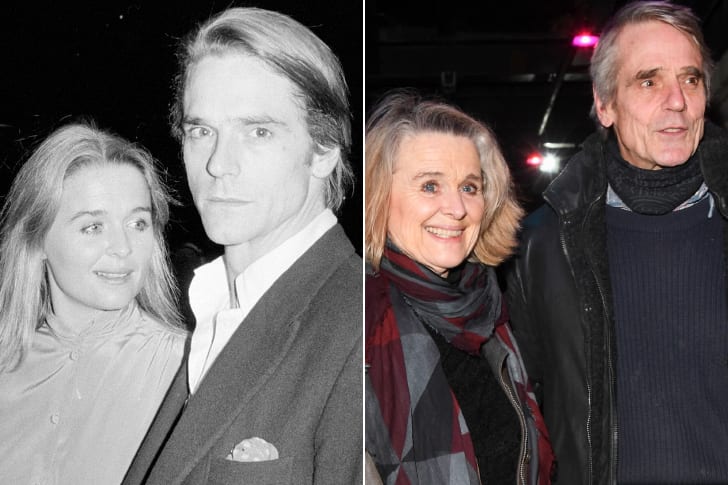 The British actor Jeremy Irons had his breakthrough after starring in The French Lieutenant's Woman in 1981. Some of his other notable works are Reversal of Fortune and Elizabeth I. Besides entertaining us with his acting skills, he is an activist for topics relating to AIDS, the death penalty, and abortions.
A man with integrity, Irons has been calling the same woman his wife since 1978. He married the wrong person in 1969 and got divorced the same year, but his current wife, Sinead Cusack, is here to stay. Cusack is an Irish actress and the mother of his two sons.
Derek Jeter & Hannah Jeter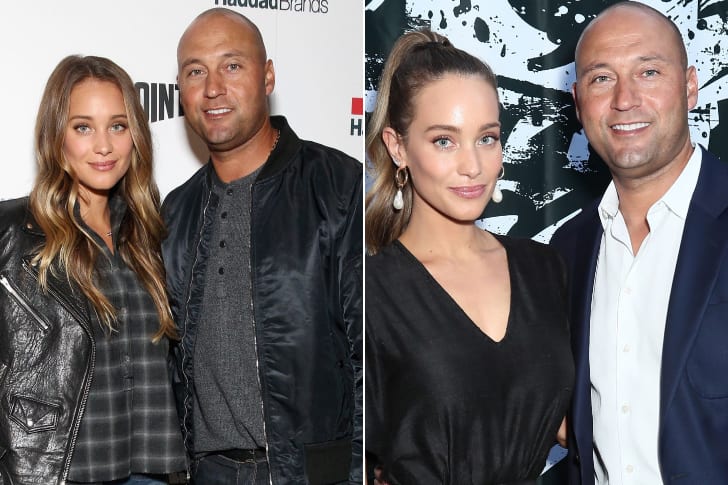 Derek Jeter may not play in the MLB anymore, but after his 20-year long run with the New York Yankees, fans likely feel void. Somehow, he never went too far from the league even after retiring. Today, Jeter is the CEO and one of the co-owners of the Miami Marlins.
Being a CEO surely comes with many responsibilities, but so does being a husband and a father. Jeter has a wife to go home to—a model named Hannah Davis he's been with since 2012. Davis is 16 years younger than Jeter, but age is just a number for these two parents to two kids.
François-Henri Pinault & Salma Hayek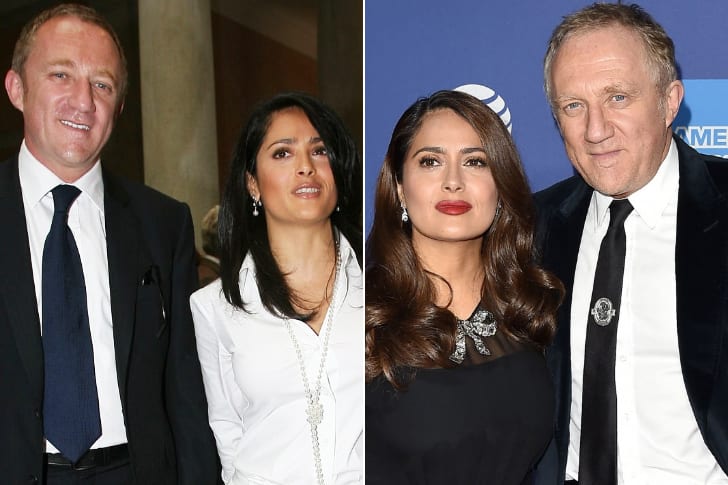 When you're as pretty as Salma Hayek, you can choose any man you like, even a billionaire like François-Henri Pinault. The couple's relationship goes back to 2006, although they didn't tie the knot until 2009. Today, they have a 12-year-old daughter named Valentina Paloma Pinault.
Hayek and Pinault are in entirely different fields of work. Yet, they manage to keep their priorities straight and go forward in their marriage with hardly any issues. The 54-year-old Hayek is set to appear in films like The Eternals, The Hitman's Wife's Bodyguard, and Bliss in 2021.
Denzel Washington & Pauletta Pearson
In many of his roles, Denzel Washington has shown us that he is an upright man. His face has been in front of some of the biggest films like Glory, Malcolm X, and The Equalizer. He is also set to star in The Little Things and The Tragedy of Macbeth in the future while producing Ma Rainey's Black Bottom in 2020.
The fact that Washington's been married to the same woman for 37 years also suits his honorable character very well. His wife is Pauletta Pearson, who he first saw during the filming of Wilma. They've got four children from their marriage.
Maggie Gyllenhaal & Peter Sarsgaard
Maggie Gyllenhaal was born in Manhattan, New York. However, she grew up in Los Angeles and went on to become an actress and a producer. With her entire family in the business, it wasn't too hard for her to find success.
Gyllenhaal has been with her husband, Peter Sarsgaard, since 2002. However, they only tied the knot in 2009. They are now a family of four, having added two daughters in 2006 and 2012. Both Gyllenhaal and Sarsgaard are currently occupied with new works, with the latter appearing in The Batman and Harry Haft films, whereas the other is on Elvis.
Seth Rogen & Lauren Miller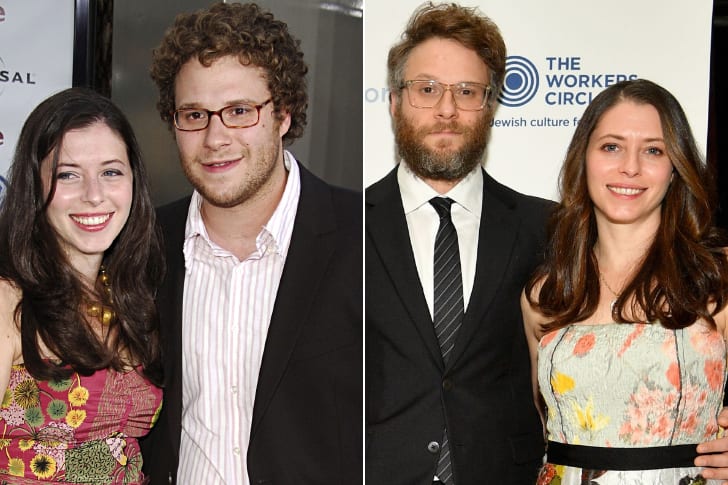 We can't even begin to count the number of times that Seth Rogen has made us laugh. However, the 38-year-old Canadian comedian also has acting, writing, producing, and directorial credits. He is mostly known for his work in Knocked Up, Funny People, and the recent An American Pickle.
Rogen's unrecognizable transformation is a topic of interest these days. Which looks better will be a discussion for another day. Today, we look at his wife, Lauren Miller, who is also an actress and scriptwriter. Although they've been together for 16 years and married for nine, they have no children yet.
Julia Louis-Dreyfus & Brad Hall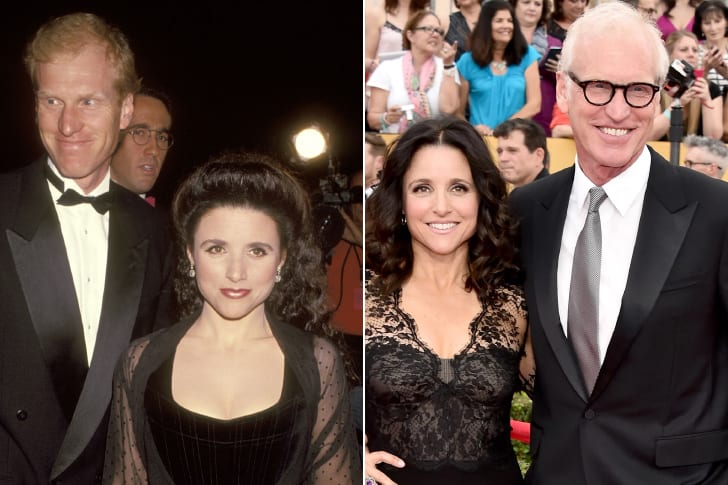 Actors Julia Louis-Dreyfus and Brad Hall have been the only life partner each other has ever had. It's a rare occurrence, which makes them both super lucky. The pair that first met in college walked down the aisle in 1987 before becoming parents to two sons.
Work-wise, both Louis-Dreyfus and Hall have the same jobs. They are both actors and comedians, known for their time in Saturday Night Live. However, later in life, Louis-Dreyfus gained recognition for her work in Veep and Enough Said, while Hall, for his writing and producing on projects like Brooklyn Bridge and Single Guy.
David Bowie & Iman
Yes, it's true that David Bowie is no more, but up until his last breath, his long-time wife Iman was by his side. They were close to celebrating 25 years of marriage when Bowie lost his life to liver cancer. His wife, Iman, is a Somali fashion model, actress, and entrepreneur, who bore one of his two children.
Bowie was an extremely famous British singer with global sales of over 100 million records. He gave us songs like Space Oddity and will undoubtedly go down in history for his contributions to the music industry.
Lionel Messi & Antonella Roccuzzo
Lionel Messi's name is not only popular among Argentinians but the entire world. He is a football legend, currently playing and leading Barcelona Football Club and the Argentinian national team. Messi was about to retire in 2016, but his love for the sport and his country has kept him going.
The 33-year-old has millions of fans all over the globe, especially women crushing on him. However, his eyes are only on his darling wife Antonella Roccuzzo, who has been dating since 2008. They have now been married for three years and have three mini Messis completing their home.
Dwyane Wade & Gabrielle Union
When Dwyane Wade and Gabrielle Union started their relationship in 2008, it didn't go as smoothly as they wanted it to be. They split in 2013 due to career demands but reunited shortly after. Luckily for them, their relationship has now become a permanent commitment after they got married in 2014.
Now aged 38, Wade is no longer part of the NBA, where he played for 16 years. Union, on the other hand, is an actress, currently starring in LA's Finest. She is also working on an upcoming film called Bad Girls, scheduled for release in 2021.
Sacha Baron Cohen & Isla Fisher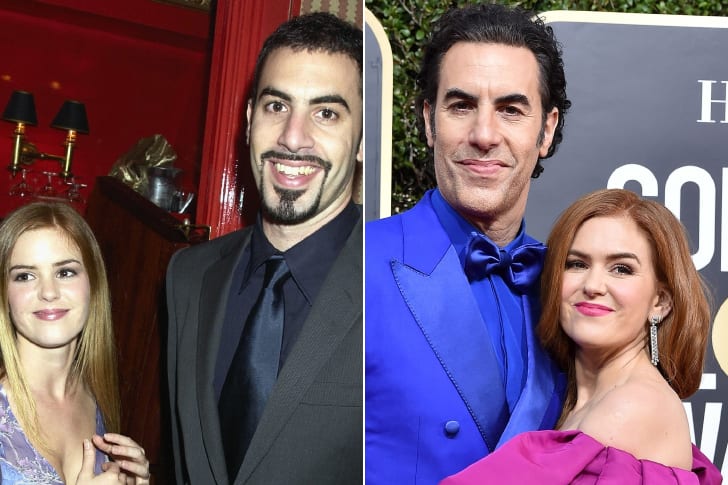 The actress Isla Fisher was born in Oman, but she grew up in Scotland and Australia. Eventually, she worked in America, got married in France, and now lives in England. The 44-year-old star's life has taken her all around the world.
Fisher has already secured over 50 acting credits in her career, including Home and Away as well as Scooby-Doo. Her other achievements involve her decade-long marriage to British actor and comedian, Sacha Baron Cohen. Known for his dry humor, Cohen has appeared in productions like Borat and Les Miserables. With three children, the couple splits their time between homes in London and Los Angeles.
Bryan Cranston & Robin Dearden
Bryan Cranston became popular in many countries for portraying Walter White on Breaking Bad, particularly after the series became available on Netflix. In reality, he is far from the meth cooking brainiac he was on the show. Some of his later works involve Power Rangers and Sneaky Pete. He also has a series called Your Honor coming up.
Cranston didn't have much luck in the marriage department the first time around. However, his second marriage to Robin Dearden is still going strong after 31 years. In 2020, at the age of 64, Cranston became a victim of the coronavirus disease but announced that he's recovered.
Elaine Chao – Mitch McConnell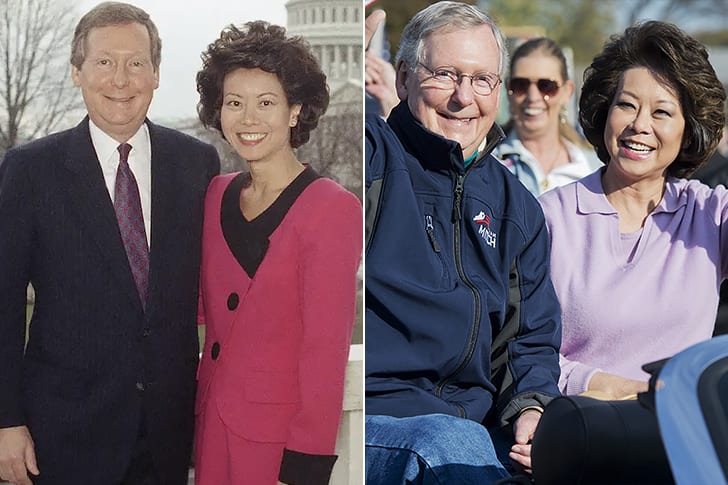 Elaine Chow was only eight and didn't know how to speak English when she immigrated to America through a cargo ship from Taiwan in 1953. Now, she's a woman everyone can look up to, having served in some of the highest offices in the government, banking, and nonprofit world.
After being set up on a blind date by a mutual friend, Chao married Mitch McConnell in 1993. McConnell served as Senate Majority Leader and U.S. Senator from Kentucky from 2015 to January 2021. Meanwhile, Chow was Secretary of Transportation under President Trump's administration until she resigned during the pro-Trump riot's wake at the Capitol.
Al Gore – Mary Elizabeth Aitcheson Gore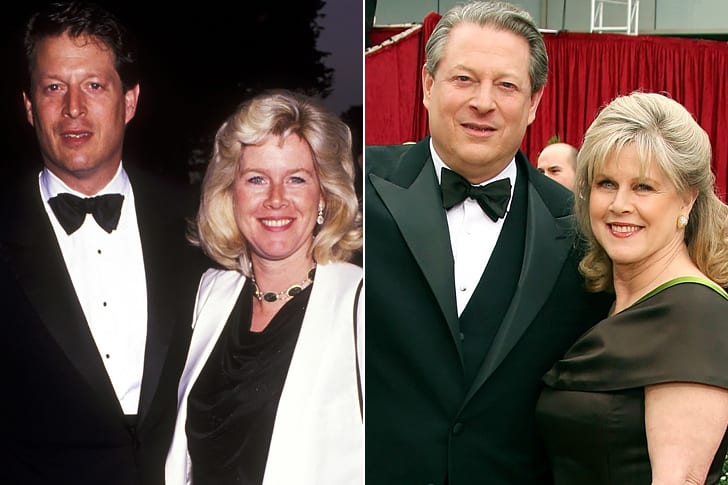 Al Gore became the 45th Vice President of America under the Bill Clinton administration. His father, Albert Gore, Sr., was also a politician, and young Al was only four when his dad got elected to the U. S. Senate. The 2007 Nobel Peace Prize-winner clearly followed in his father's footsteps.
The renowned environmentalist met his now-wife, Mary Elizabeth "Tipper" Aitcheson, during senior prom in 1965. Their love story continued when Tipper followed Gore to Boston to attend college. By 1970, the couple was married at the Washington National Cathedral. They now share four grown kids named Karenna, Kristin, Sarah, and Albert III.
Chelsea Clinton – Marc Mezvinsky
Chelsea Clinton, the only child of former U.S. President Bill Clinton, married an investment banker named Marc Mezvinsky in 2010. Their union happened through an interfaith ceremony in New York's Astor Courts estate. Although he is Jewish, Clinton did not convert and remained a Methodist.
Mezvinsky's parents used to be Congress members raised in the Conservative Jewish tradition. The senior Clintons and Mezvinskys began their friendship in the '90s, and their kids met during a Renaissance Weekend retreat in South Carolina. News that they were a couple initially surfaced in 2005, and four years later, they were engaged.
Ilhan Omar – Tim Mynett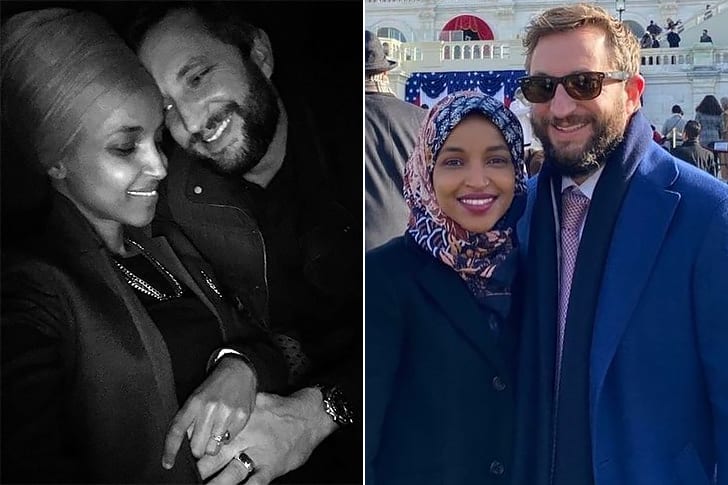 Although headlines about her 2019 divorce to Ahmed Abdisalan Hirs are still relatively fresh, Ilhan Omar still chose to reveal her marriage to Tim Mynett. People reported that they tied the knot a little over five months after she filed for divorce. Omar made the declaration she's once again married through her Instagram account that has 1.3 million followers.
Mynett works for E Street Group as a political consultant, and Omar collaborated with them for her political campaign. Since 2019, the 38-year-old politician has been an Incumbent on Minnesota's 5th district. In December 2020, she made an appearance on MSNBC Live.

Alexandria Ocasio-Cortez – Riley Roberts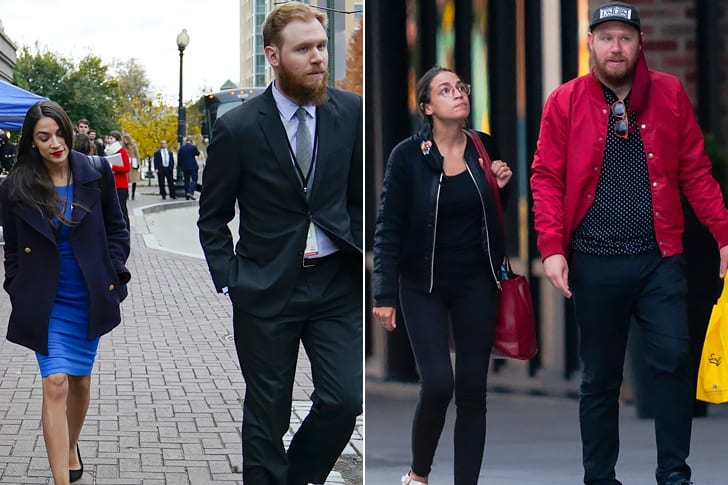 When Alexandra Ocasio-Cortez was elected to serve as a U.S. Representative on New York's 14th district starting 2019, she became the youngest woman to ever do so! At the moment, she's merely 31 years old and has apparently been in a relationship with the same person since they were both studying at the Boston University.
According to Marie Claire, they are pretty low-key as a couple. They're often sighted together on the streets of New York, while Ocasio-Cortez has also frequently posted pictures of them on social media. Riley, unlike Alexandra, isn't involved in politics. He's a web developer working as head of marketing in HomeBinder.
Kamala Harris – Doug Emhoff
Since 2017, when Kamala Harris was elected to serve as the United States Senator of California, she's been brought under the spotlight. Since before that, however, she's had Doug Emhoff by her side. It's safe to say by now that she wouldn't have accomplished such great heights without her husband's support.
According to the Insider, he used to work at a law firm but quit once he became the First Gentleman in 2021, along with Harris's Vice Presidency. They met each other in 2013, and it must have been love at first sight, seeing how it only took them a year of dating to exchange vows!
Nancy Pelosi – Paul Pelosi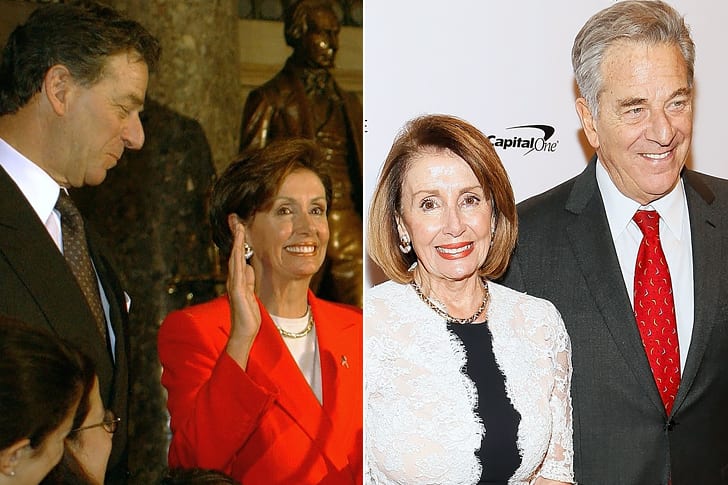 She is the 52nd Speaker of the U.S. House of Representatives, and he is the owner of the Financial Leasing Services Inc. company. Nancy and Paul Pelosi have been happily married for over 5 decades now. They apparently met each other while they were college students!
Quickly after they got married, they moved to New York. However, they didn't end up staying there. Since 1969 they have been living in San Francisco. They live in a large mansion in Pacific Heights. Throughout their marriage, they've become parents of five, four of whom are daughters.
Mike Pence – Karen Pence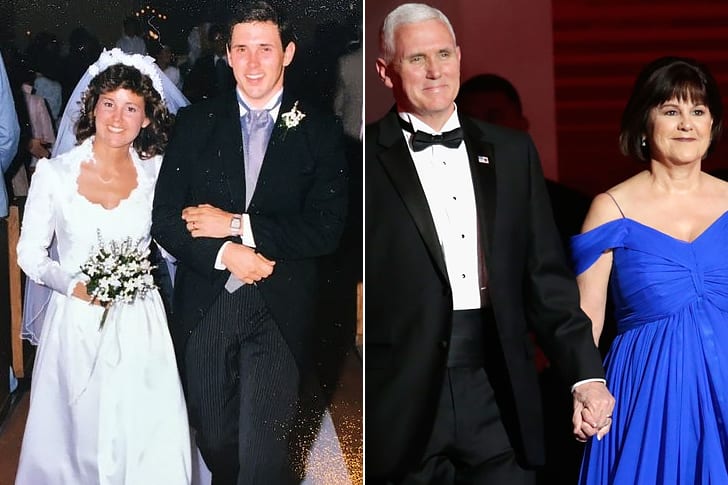 According to an article written by the Insider about them, Mike Pence met his wife, Karen, in a parking lot, as crazy as that may sound. He must've fell for her immediately, as it only took him eight months of dating her before he fell on one knee and proposed.
Regardless of how long their relationship was, since getting married in 1985, neither has looked back. Karen has been by Pence's side through all his career's highs and lows, including his service as the 18th Vice President of the United States. In the meantime, she's been working as a schoolteacher.

Tina Fey & Jeff Richmond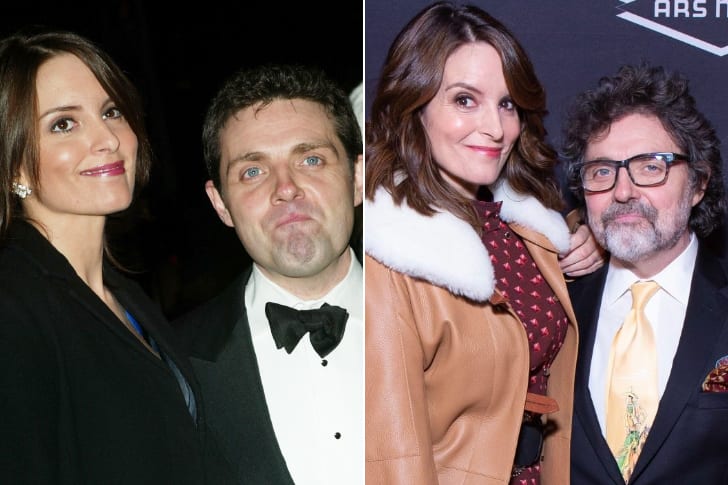 It's pretty hard to believe that Tina Fey is already 50 years old. Her looks definitely contribute to keeping her romance with Jeff Richmond alive! Fey and Richmond are very close to celebrating 20 years of marriage, and we can't be happier for them. The couple is raising two daughters together.
Today, the actress, comedian, writer, and producer Fey has a long list of credits to her name. In fact, she keeps adding new projects to her list, with Girls5Eva and Mr. Mayor coming up soon. Let's also take this moment to applaud Richmond for not letting being married to a taller woman hurt his ego.
Joel McHale & Sarah Williams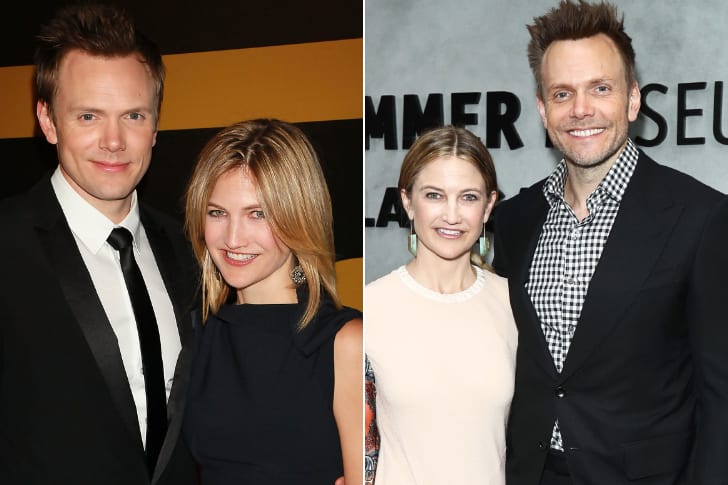 Joel McHale is widely known for hosting The Soup on E! for over a decade. He is also an actor, comedian, writer, and producer, famous for his long-time role of Jeff Winger on NBC's sitcom Community. Today, the 48-year-old has recurring work in Card Sharks and Stargirl.
For 24 years, McHale has been going home to Sarah Williams, his beloved wife. They have to sons together and reside in their Hollywood Hills home. McHale once revealed in a podcast that his dyslexia had been passed down to his sons. We sure hope they inherited his good looks too.
Amy Adams & Darren Le Gallo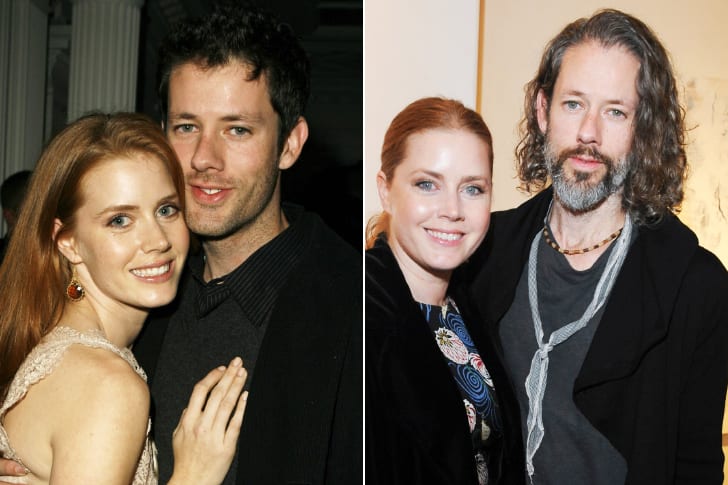 Darren Le Gallo, the husband of Amy Adams, must wake up feeling super lucky every day as he gets to call such a gorgeous woman his wife. Even though Adams is more popular, Le Gallo is in the acting scene too. In fact, the pair met in 2001 when they were both attending acting classes.
They've only been married for five years, but they've dated for over a decade before tying the knot. The two have now become three with the addition of their daughter Aviana in 2010. Adams will soon appear in Hillbilly Elegy, The Woman in the Window, and Dear Eva Hansen.
Michael J. Fox & Tracy Pollan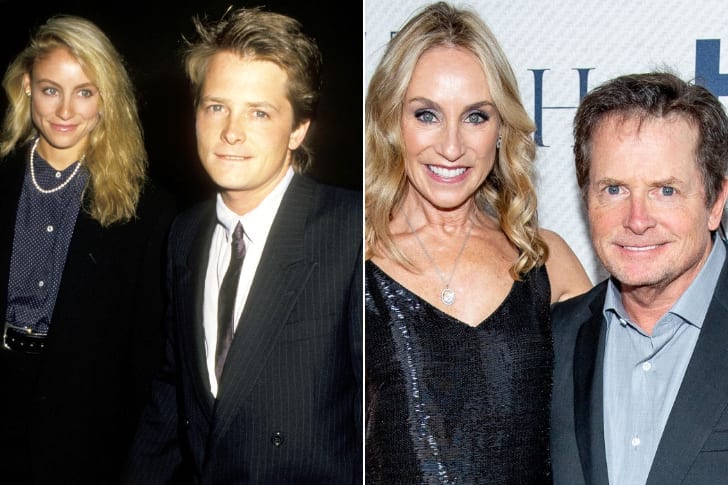 Here, we have another actor who has been brave enough to be with a woman taller than him. He is none other than the Canadian-American actor Michael J. Fox, who you may recall from the Back to the Future trilogy.
Fox is a comedian, writer, and film producer, who also bears other positions closer to his heart like being a husband and father. Since 1988, Fox has been married to Tracy Pollen, who he met when they played a couple in Family Ties back in the '80s. They've now grown their family with four additions.
Angela Bassett & Courtney B. Vance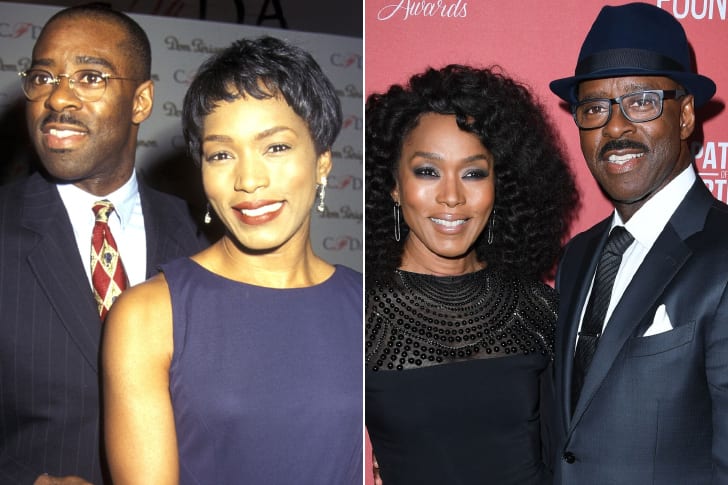 Even though it's commonly believed that celebrity couples don't last that long, this list tends to prove otherwise. Another famous duo that has remained together through the decades is Angela Bassett and Courtney B. Vance. They are parents of twins.
It's tough to determine who's more famous, but let's look at both of their works, shall we? Bassett is widely popular for What's Love Got To Do with It, Malcolm X, and Black Panther. On the other hand, Vance is known for Hamburger Hill and The People v. O. J. Simpson: American Crime Story, among others.
David Beckham & Victoria Beckham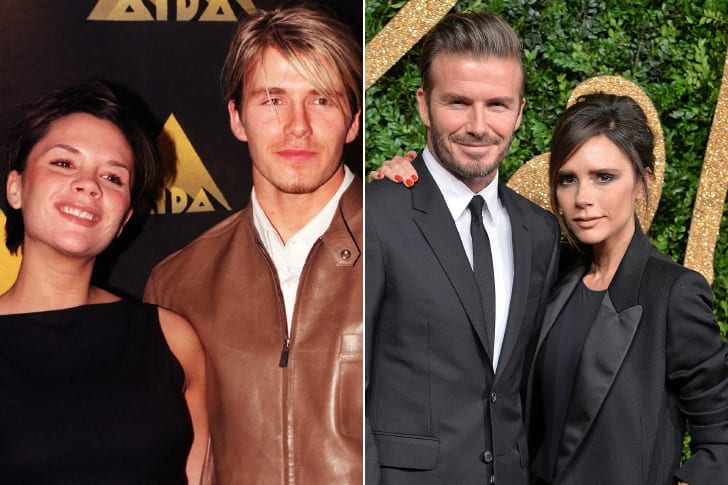 Not only has David Beckham won the hearts of his fans being a marvel in the football fields, but he has also earned their respect for being a one-woman man. Most people tend to forget their roots when fame and money start flowing, but Beckham has remained with the woman who was with him all along, Victoria Beckham.
The power couple has four children, including the British model Brooklyn Beckham. The 45-year-old Beckham has now retired from playing football but keeps doing what's close to his heart. He is the president & co-owner of Inter Miami CF and co-owner of the Salford City Football Club.
Martin Scorsese & Helen Morris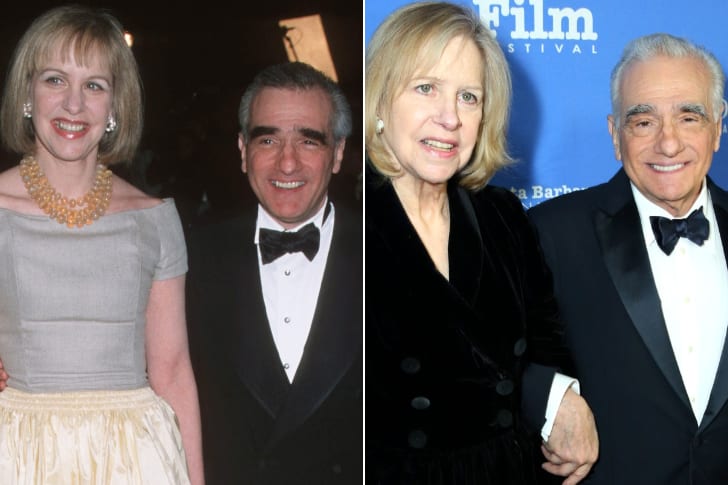 When many couples first fall in love, they tend to fantasize about growing old with their partner. But how many people can actually make that a reality? Well, we haven't counted, but Martin Scorsese is surely one of them. The American filmmaker didn't have much luck in marriage the first four times.
Well, he never gave up, and the fifth one became the one that stuck. Scorsese has been married to Helen Schermerhorn Morris for 21 years, and she's the mother of one of his three children. The 77-year-old will direct upcoming projects: An Afternoon with SCTV and Killers of the Flower Moon.
Tony Parker & Axelle Francine-Parker
Tony Parker was first married to the stunning actress Eva Longoria. However, it did not work out, which now brings us to Axelle Francine-Parker, a French journalist who stole the French-American basketball player's heart back in 2011. The two eventually got married and had two children.
The two were in wedded bliss for six years but sadly announced their separation in August 2020. Since we often come across couples who find their way back to each other, let's wait and see. After all, there are no talks of divorce yet that have surfaced.
Jeff Bridges & Susan Geston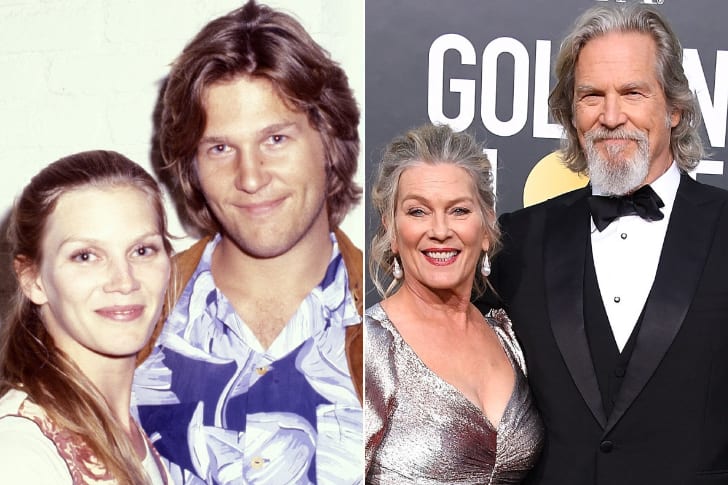 Jeff Bridges is a 70-year-old actor, singer, and producer who has been active in show business since the early '50s. He is excellent at what he does, which explains the multiple Academy Award nominations he's received. He has starred in Crazy Heart, Starman, Hell or High Water, which all garnered him Oscar nominations.
Among the other accomplishments of Bridges is his over 43-year-long marriage with Susan Geston. They met when Geston was working as a waitress in the ranch where Bridges was filming. Now, they are parents of three kids and are even have grandchildren of their own.
Joe Jonas & Sophie Turner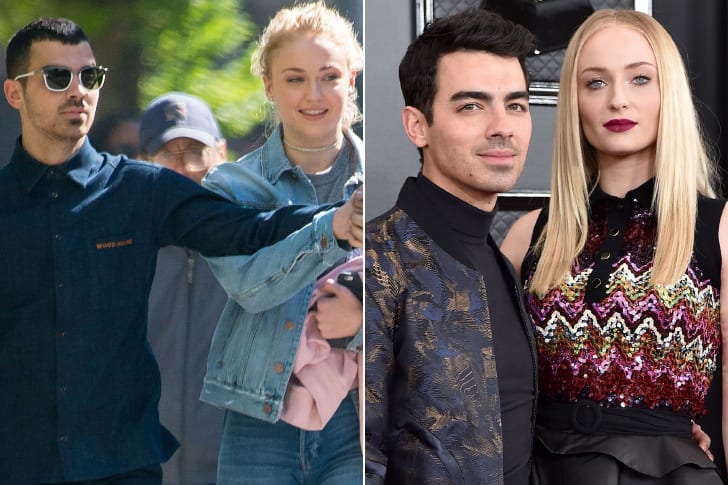 When you see the name Jonas, you already know it will be one of the handsome Jonas brothers. Joe Jonas is the second of the Jonas Brothers (the name is also a pop-rock band currently in action). He also has a successful solo career, all of which have allowed him to make a $40 million fortune.
Jonas has dated multiple women in the past, and many of them were famous figures like Taylor Swift and Demi Lovato. Perhaps none of them touched his life as much as actress Sophie Turner did, though, because she was the one he married. They just had a baby girl in July 2020.
Stephen Colbert & Evelyn McGee-Colbert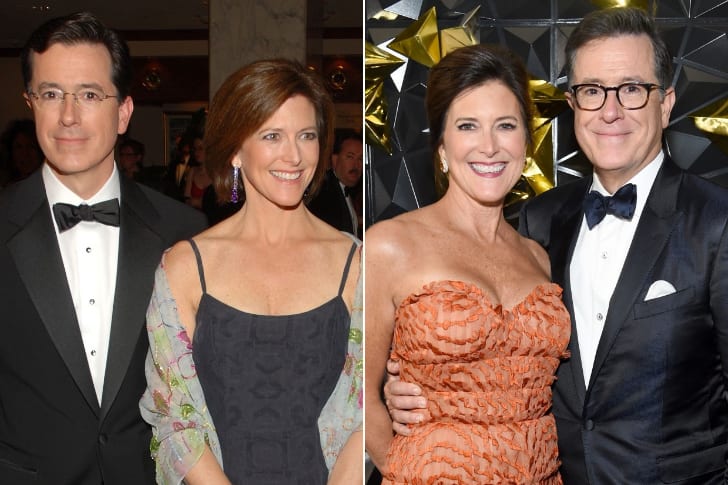 There's no doubt that Stephen Colbert is one of the most renowned comedians and television personalities in American television history. For nearly a decade, he hosted The Colbert Report on Comedy Central and delivered CBS's The Late Show with Stephen Colbert since 2015.
Colbert is so much more than the hilarious presenter you tend to see on TV, though. His personal life is entirely dedicated to his wife of 27 years, Evelyn McGee, and their three adult kids. It was a classic case of love at first sight for the duo, and clearly, it hasn't let them down.
Ozzy Osbourne & Sharon Osbourne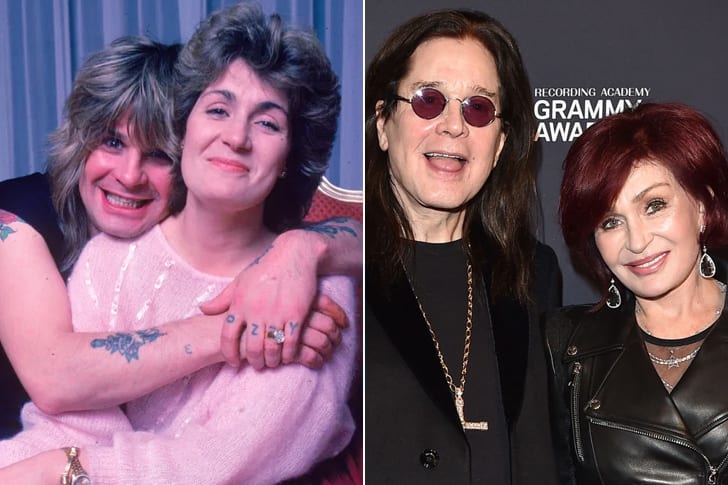 The British heavy metal singer Ozzy Osbourne failed in his first marriage, although it did stick around for eleven years. His second marriage happened in the same year that his divorce was finalized, leaving many to think that it may not last. Well, 38 years is a pretty long time.
Sharon Levy, who was his manager at the time, became his wife. They have three children together, making Osbourne's total child count six. The 71-year-old is the lead singer of the Black Sabbath band. He later found success as a soloist and made a comeback with the Ordinary Man album in 2020 after a long hiatus.
Sarah Michelle Gellar & Freddie Prinze Jr.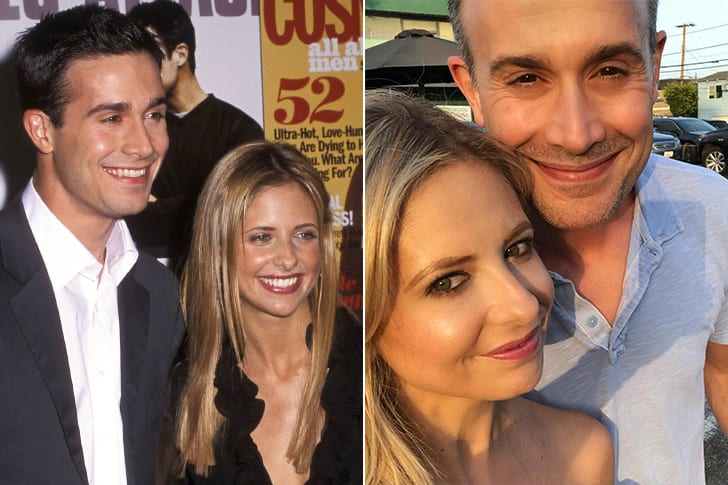 Daphne Blake and Fred Jones from Scooby-Doo have been one of our favorite childhood couples. Did you know that the couple who portrayed the two characters in the Scooby-Doo films are married in real life, though? Now you know!
Sarah Michelle Gellar has been married to Freddie Prinze Jr. since 2002. The two had known each other since 1997 and started dating in 2000. The couple has been married for 18 years and has two children. They reside joyfully in their Los Angeles home. Later in 2020, Freddie is scheduled to appear in Punky Brewster.
David Letterman & Regina Lasko
Although they have been dating since the mid-80s, David Letterman and Regina Lasko only went through with the wedding in 2009. By that time, they had already had their son six years earlier. David and Regina have certainly been through a lot over the years, including their son's kidnap attempt in 2005.
We've gotten to know David over his many-decade-long career as a late-night TV show host. After all, he's recorded over 6,000 episodes of Late Night with David Letterman, before the show came to an end in 2015. He has since started the My Next Guest Needs No Introduction with David Letterman in 2018.
Chris Harrison & Lauren Zima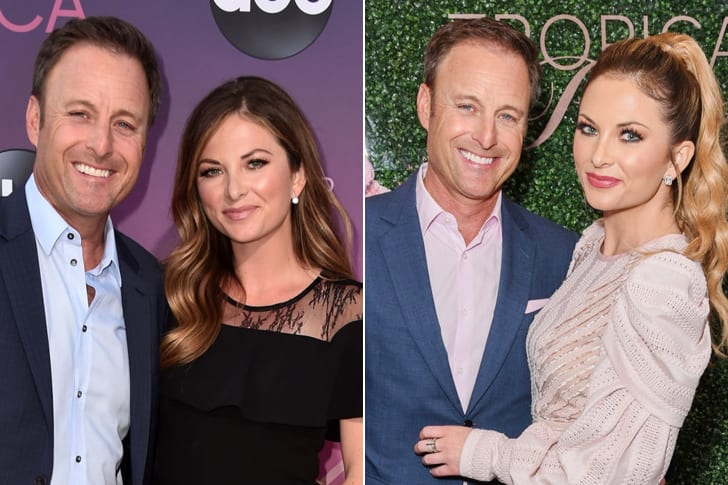 For someone who makes matches for a living, Chris Harrison surely had trouble finding one for himself. He's been hosting The Bachelor show and its many spinoffs for almost two decades now. However, when it came to his married life, he hasn't had as much success, as he's been already divorced once.
It's safe to assume that he won't even be a bachelor himself now, since he's found Lauren Zima. They met each other in 2018 and have been hitting it off since. Lauren is a producer at Entertainment Tonight. According to what Chris has shared so far about their relationship, it simply gets better with time!

Adam Driver & Joanne Tucker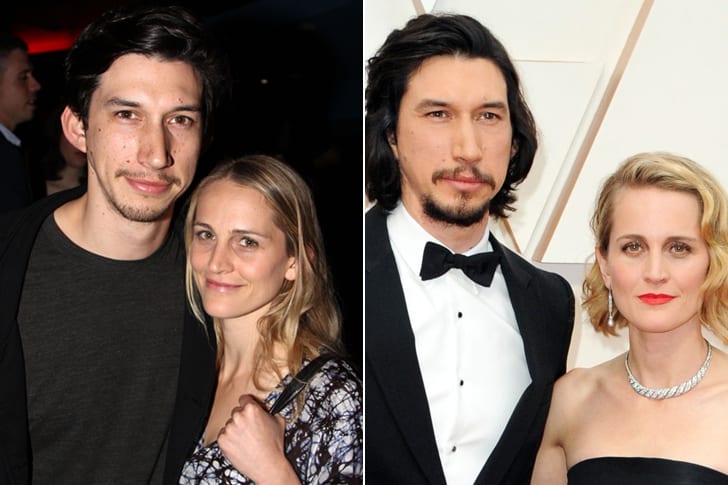 Driver married his longtime partner Joanne Tucker in June 2013. The couple have a son, whose birth they kept private from the press for two years. They live in the Brooklyn Heights neighborhood of New York City with their son and dog. Driver is the founder of Arts in the Armed Forces (AITAF), a non-profit that performs theatre for all branches of the military in the United States and abroad.
Oscar Isaac & Elvira Lind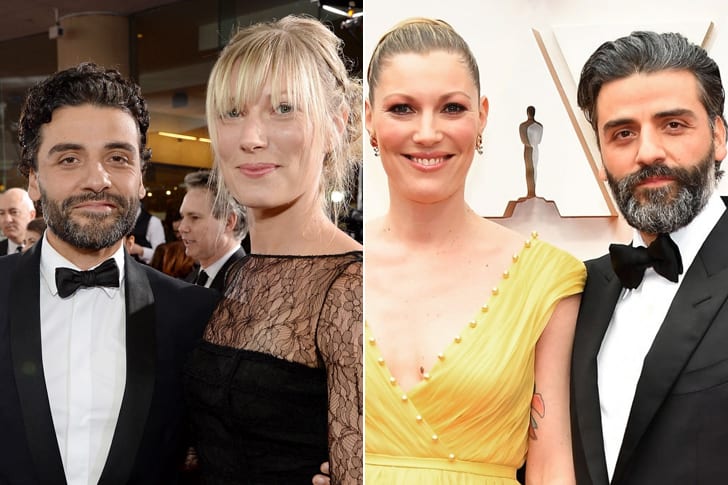 He met Danish film director Elvira Lind in 2012, and they married in February 2017. They have two sons and live in Williamsburg, Brooklyn.
He is bilingual in English and Spanish.
John David Washington & Zendaya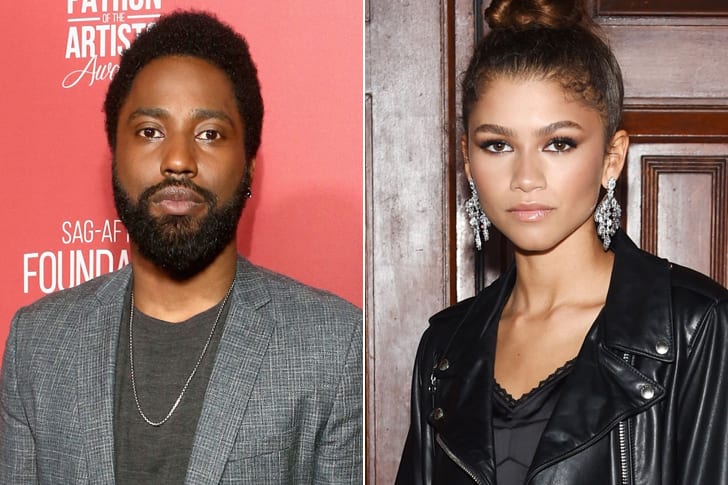 Currently, the ever-so-handsome, charming, and extremely talented actor looks to be single. As noted by Disctractify, John David Washington has defended his onscreen romantic relationship with Zendaya, who is 12 years his junior.
Sara Driver & Jim Jarmusch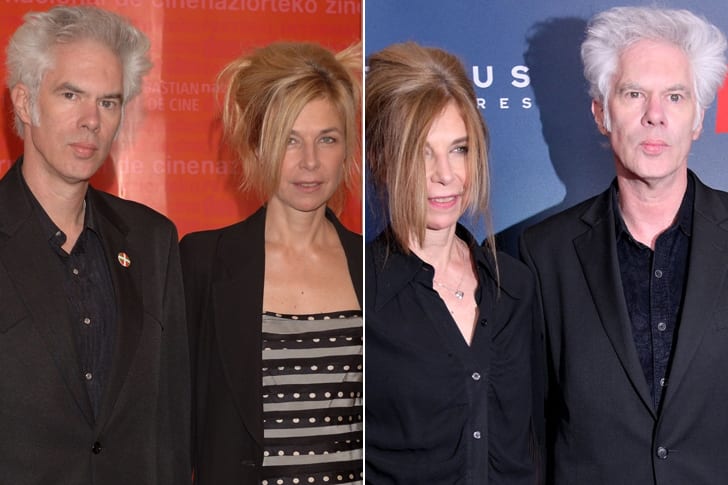 Sara Miller Driver is an American independent filmmaker and actress from Westfield, New Jersey. A participant in the independent film scene that flourished in lower Manhattan from the late 1970s.
Born: 15 December 1955 (age 65 years), Westfield, New Jersey, United States
Nationality: American
Partner: Jim Jarmusch (1980–)

Terry Bradshaw & Tammy Alice
She might be Terry Bradshaw's fourth wife, but clearly, he won't have to go through divorcing again, as he and Tammy Alice have been hitting it off since 1999. They've even spent a decade and a half together before deciding to exchange vows and make it formal in 2014!
Since Terry retired from playing with the Pittsburgh Steelers in the '80s, he's become a sports analyst, currently appearing on shows like NFL on Fox and NFL Thursday Night Football. He is 72 years old, whereas Tammy is 59 by now. In 2020, Terry started The Bradshaw Bunch show.
Oscar Isaac & Elvira Lind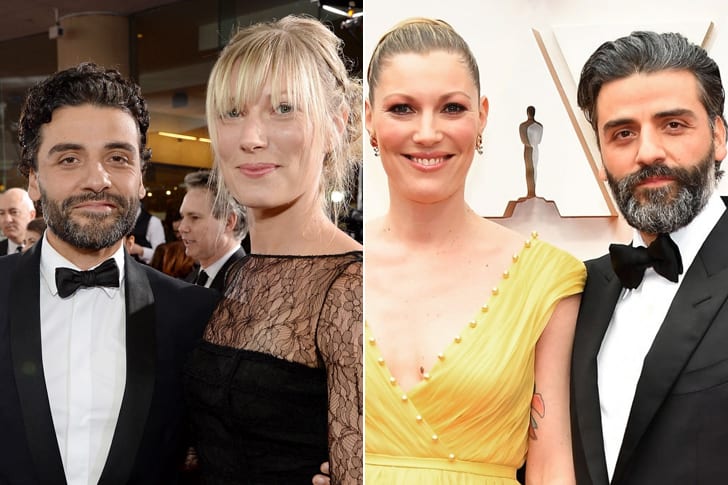 After receiving a Golden Globe nomination for the 2013 film Inside Llewyn Davis, Oscar Isaac went on to star in two blockbuster projects: the Star Wars sequel trilogy and X-Men Apocalypse. He played X-wing pilot Poe Dameron in the former and the villain Apocalypse in the latter. With the 2015 mini-series Show Me a Hero, Isaac eventually bagged himself a Golden Globe.
Danish film director Elvira Lind is the lucky woman who married the bilingual celeb, who speaks English and Spanish, in 2017. They go back to 2012 and now share two sons while living in Williamsburg, Brooklyn. He is currently working on a 2022 series titled Moon Knight.
John David Washington & Zendaya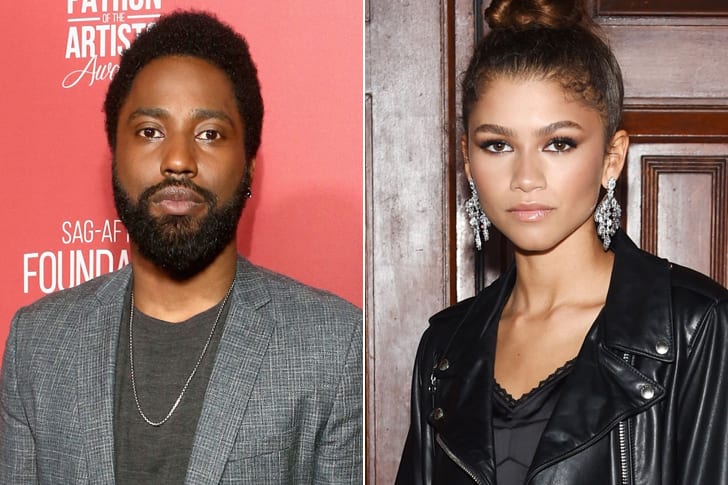 Denzel Washington is a sight for sore eyes, but his son John David Washington is slowly catching up to his charm. A talented artist like his father, John has been nominated for a Golden Globe and Screen Actors Guild Award for his superb performance on BlacKkKlansman.
In 2021, the world saw the 36-year-old actor star alongside Emmy-winner Zendaya on Malcolm & Marie. Despite their 12-year age gap, the two pulled off their on-screen romance convincingly. They're not an item in real life, though. While Washington is now set to appear in the 2021's Beckett, Zendaya is reprising her role in Spider-Man: No Way Home.
Sara Driver & Jim Jarmusch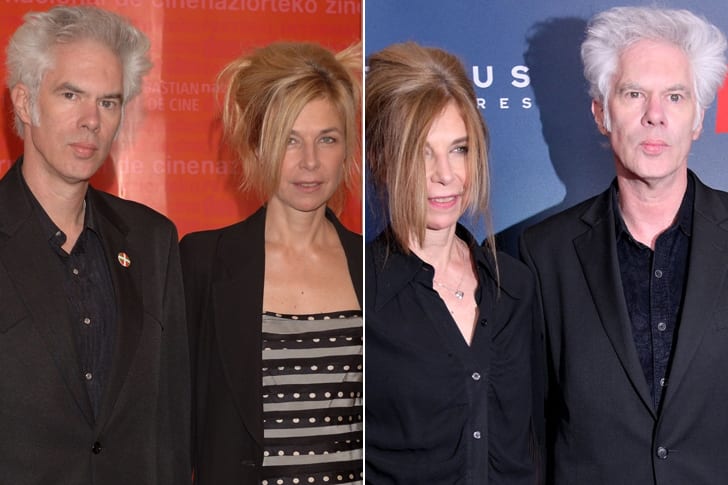 Sara Driver and his longtime partner Jim Jarmusch witnessed the flourishing of the '80s independent scene, for they took part in it. She even worked as an assistant director on his 1980 debut film Permanent Vacation and as a producer on his 1984 black and white movie Stranger Than Paradise.
Driver, who is also regarded for her films Sleepwalk and When Pigs Fly, met Jarmusch while studying in New York University's film school. The Only Lovers Left Alive (2013) director has been active in the industry since 1979 and recently appeared in her man's 2019 zombie flick, The Dead Don't Die. In 2021, Jarmusch released the short film French Water.
A. J. Cook & Nathan Andersen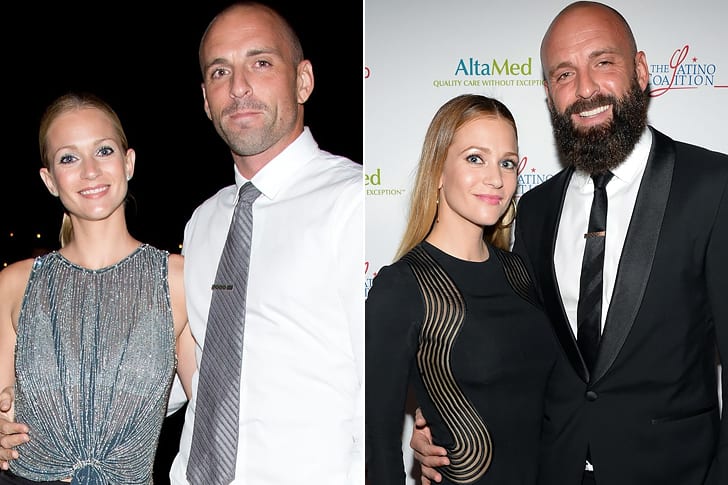 A.J. Cook has been on Criminal Minds for quite a lot of time, portraying Jennifer Jareau, but it turns out that she's been married for even longer! She and Nathan Andersen tied the knot in August 2001. They have even had two beautiful sons together.
They reportedly met at a film class and must have hit it off in an instant! At the moment, they're living in Los Angeles. Andersen's the co-founder of the Walter Sky clothing brand, whereas A.J. keeps acting to the day, having accumulated a $5-million fortune.
LISA WILKINSON & PETER FITZSIMONS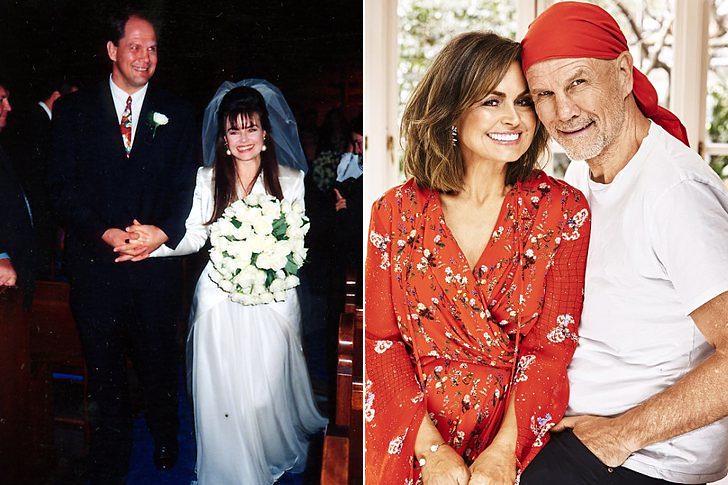 When Lisa Wilkinson and Peter Fitzsimons first crossed paths, both of them were already in separate, committed relationships. For their 30th anniversary in 2020, Wilkinson celebrated by taking to social media and gushed over her life partner while also sharing the adorable story of how the two met.
The two lovebirds first laid eyes on each other at one of Channel 9's departments as the guests on the Today show. Eighteen months later, the two were set up by their mutual friend Liz Hayes before falling madly in love. In 2021, Wilkinson revealed her life's most private details with her tell-all autobiography, "It Wasn't Meant To Be Like This."
Paget Brewster & Steve Damstra
In 2013, Paget Brewster from Criminal Minds surprised her fans on Twitter, posting a picture of her jade engagement ring. She had met her fiancé a couple of years before the big news. He's a musician named Steve Damstra, mostly known from his band called the Whirlwind Heat.
They tied the knot in Los Angeles in 2014 and have lived in the city ever since. In 2021, Paget started her latest voice-acting project, starring on the Birdgirl series. In the meantime, she is also voicing a character on DuckTales and a recurring one on American Dad.
Joe Mantegna & Arlene Vrhel
In October 1975 in Paris, Joe Mantegna and Arlene Vrhel tied the knot in a stunning ceremony in the Eiffel Tower. Today, almost 46 years later, they are still together and as happy as ever! They have also had two equally stunning daughters, Gia and Mia, the latter of whom is a well-known makeup artist.
According to the AllVIP website, Arlene is a stay-at-home mother. On the other hand, we know Joe all too well from his acting career. After all, he has played in films like Baby's Day Out, The Godfather III, and series like Criminal Minds as David Rossi.

DANICA PATRICK & CARTER COMSTOCK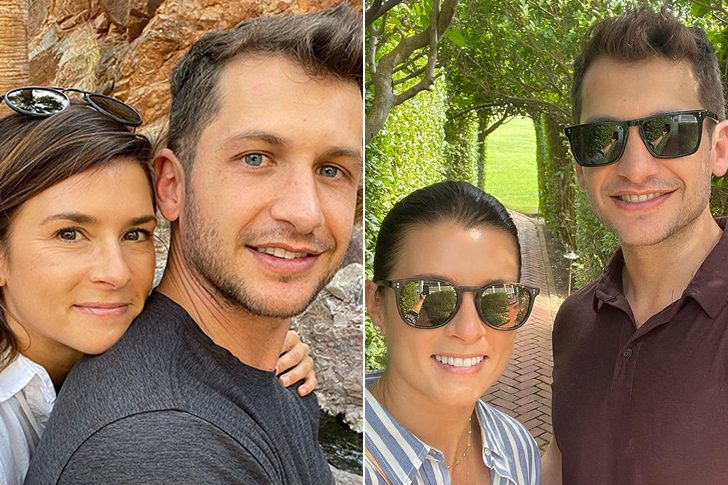 Danica Patrick's outstanding career as a professional racing driver may be over (she retired in 2018), but there's no shortage of exciting new adventures in store for her life. In May 2021, for instance, People magazine introduced its readers to Carter Comstock, Patrick's beau. They enjoyed each other's company for four months before deciding to commit to an exclusive relationship.
Comstock works as a businessman as is known for being the co-founder of the prepared meal delivery company Freshly. In 2021, Patrick appeared in "Running Wild with Bear Grylls", "Tamron Hall," and "Superstar Saturday Night: The Camping World SRX Series."

CHARLES BARKLEY & MAUREEN BLUMHARDT
Perhaps best known for his work as a sports analyst in "Inside the NBA," the former basketball player Charles Barkley is a bonafide NBA legend with 11 NBA All-Star appearances and the 1993 NBA MVP award to his name. In the '80s, when he played as a power forward/small forward for the Philadelphia 76ers, Barkley stumbled upon the model/legal aid worker Maureen Blumhardt at a restaurant. Decades later, he's still not taken his eyes off her.
Barkley and Blumhardt have been happily married since 1989 and have one daughter together. In 2021, Barkley appeared in the documentary "Vince Carter: Legacy."
Cynthia Nixon & Christine Marinoni
Featured in the "SATC" 2021 revival mini-series "And Just Like That…," Cynthia Nixon is an American small-screen icon who appeared in roughly 90 productions over the years. The famous performer behind 'Miranda Hobbs' was once married to the schoolteacher Danny Mozes but is now enjoying the company of the education activist Christine Marinoni.
Nixon and Marinoni tied the knot in 2012 and have remained together since. Even though she was mostly romantically involved with men before meeting Marinoni, Nixon said their relationship "didn't seem so strange" at the beginning. The two lovebirds reside together in the Manhattan upper-class neighborhood of NoHo.
Chris Noth & Tara Wilson
While some may recognize him from his appearances in "Law & Order," the American actor Chris Noth is best known for portraying 'Mr. Big,' the perennial "SATC" much-wanted bachelor. In 2021, he reprised the most famous role of his career in the spin-off mini-series "And Just Like That…"
After the end of a very controversial relationship with model Beverly Johnson in the '90s (she ended up filing a restraining order against him), the man behind 'Mr. Big' found love in the arms of the Canadian actress Tara Wilson. The two tied the knot in 2012 but dated for about a decade before making it official.