It is popular in Hollywood to include ugly and frumpy characters, especially as a way to contrast the main character with the rest of the cast. When the make-up is removed, you find that the actresses playing these roles are quite beautiful. Check out some of these beautiful ladies behind their less-than-attractive characters.
In order to make the reading experience of this article more convenient, the article has been split up into multiple pages. At the end of each page, you will see a "next" button which will take you to the next page. Enjoy your reading!
America Ferrera – Betty Suarez
The role of Betty Suarez in the series Ugly Betty was America's career breakthrough. Her character was an ambitious young woman who had unruly hair, wore glasses, braces, and eccentric outfits. Towards the end of the show, she got a makeover and looked more like her real self.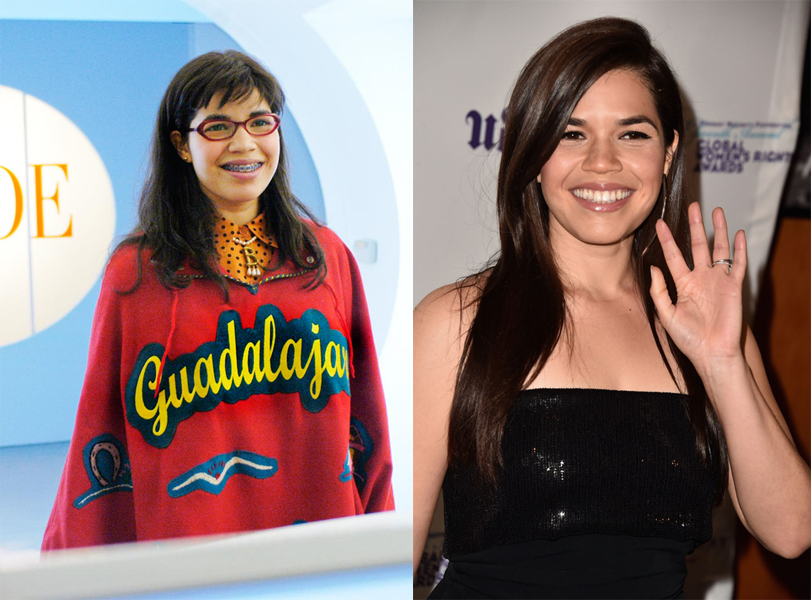 Emma Thompson – Nanny McPhee
In 2005 Emma Thompson played the role of a magical nanny in the movie Nanny McPhee. Her character suddenly appears in people's homes to help parents with unruly children. Her character starts off frighteningly hideous and progresses throughout the movie.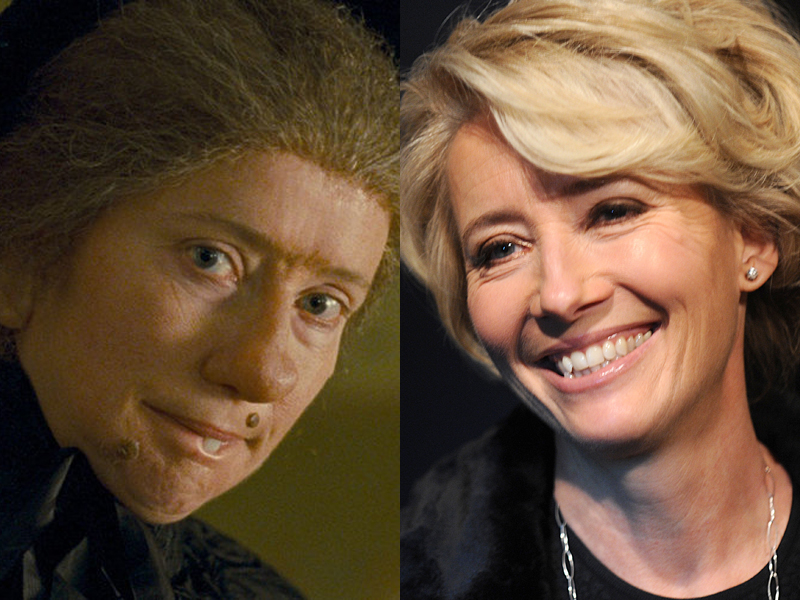 Judy Greer – Kitty Sanchez
Judy is famous for many different roles but has also played some bizarre characters such as Kitty Sanchez on the show Arrested Development. This was such a quirky role and which she loved paying because she could make people laugh.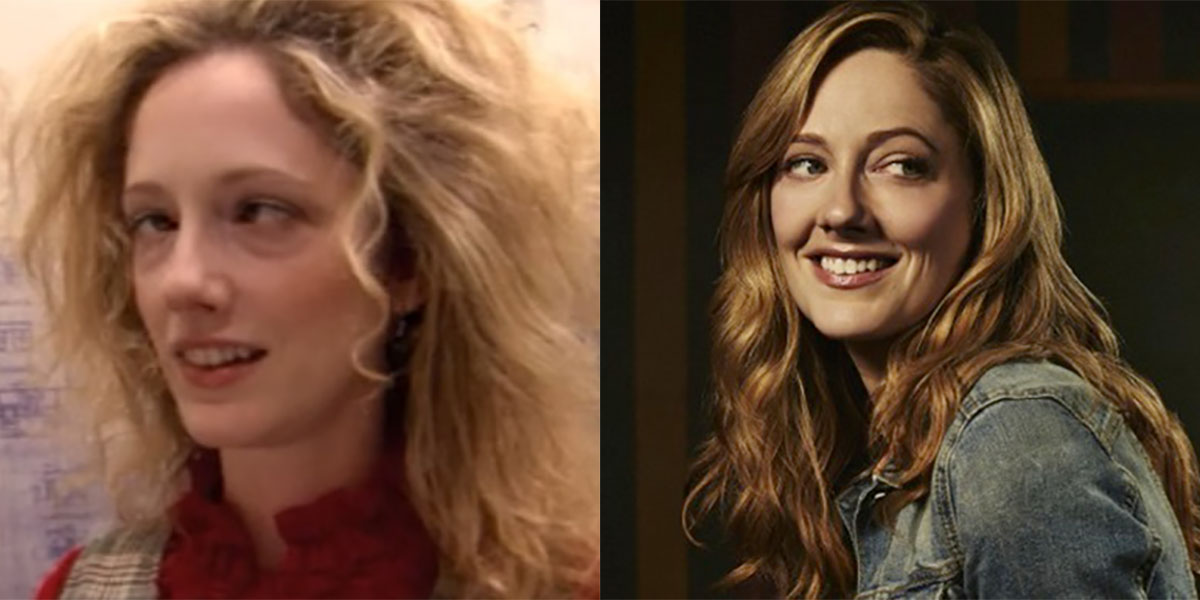 Vanessa Hudgens – Gabriella Montez
Vanessa's character as Gabriella in Disney's High School Musical made her famous. In 2013 she played the role of a struggling teen that was in and out of foster care in an independent drama called Gimme Shelter. She had to drastically change her appearance for that role.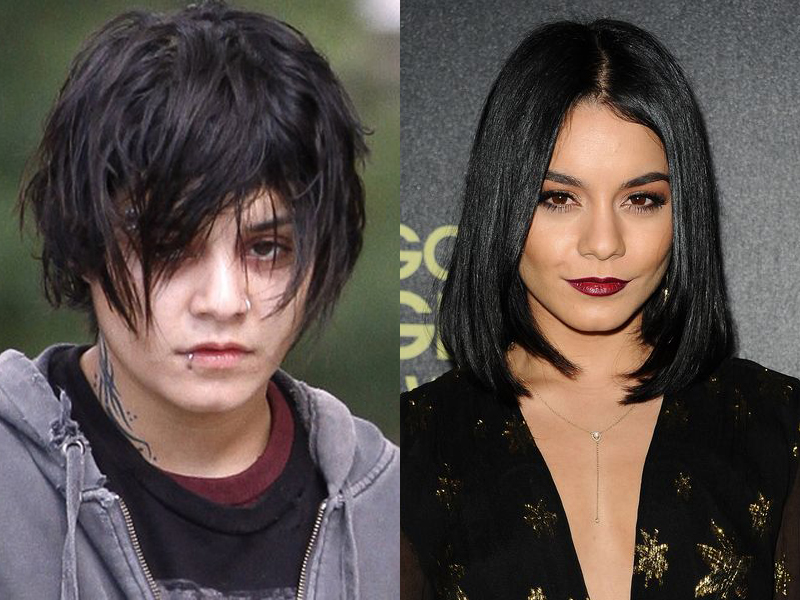 Rooney Mara – Lisbeth Salander
Rooney Mara rose to stardom in 2011 after playing Lisbeth Salander in the movie The Girl With The Dragon Tattoo. She had to undergo an intense transformation in order to get into character for this movie. She was nominated for a Golden Globe for her performance.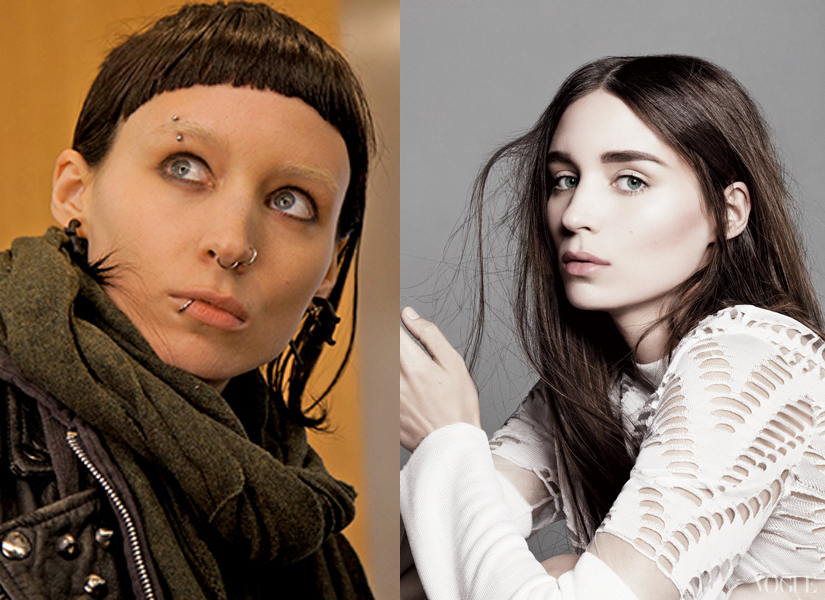 Bette Midler – Winifred Sanderson
In 1993 Bette Midler played one of her most iconic roles in the Disney movie Hocus Pocus. She played Winifred Sanderson, who was the head witch of the Sanderson sisters. She and her witch sisters were executed and brought back to life in the movie.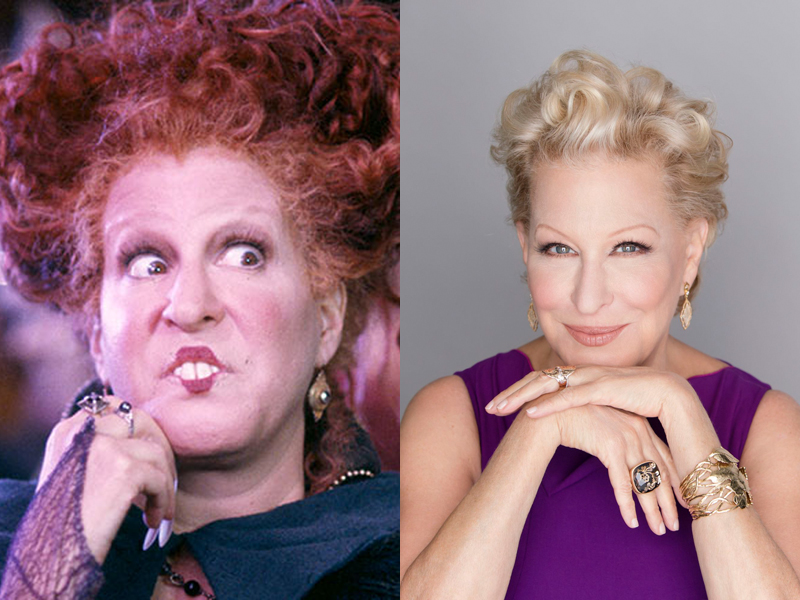 Drew Barrymore – Josie Gellar
In 1999 Drew starred in Never Been Kissed as Josie Gellar, who was a cop that gets to go back to high school as a student for an undercover operation. In high school she was quite a geek so this was her opportunity to redeem herself.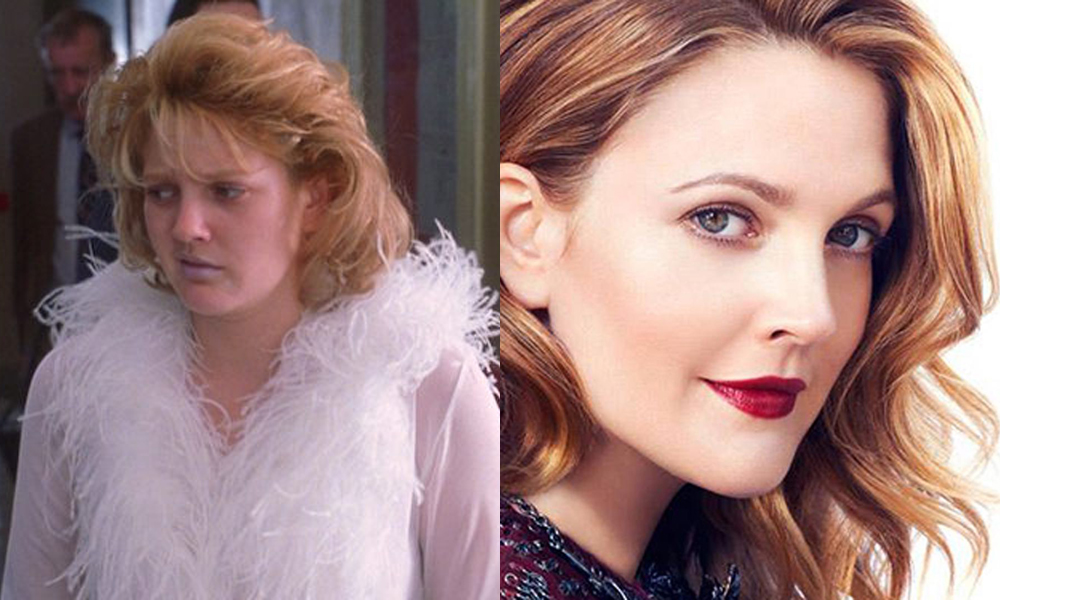 Cameron Diaz – Lotte Schwartz
Cameron was always known for playing the roles of beautiful women in movies like The Mask and There's Something About Mary. In 1999 however, she broke the mold and played Lotte Schwartz in Being John Malkovich, where she looked nothing like that pretty starlet everyone was used to.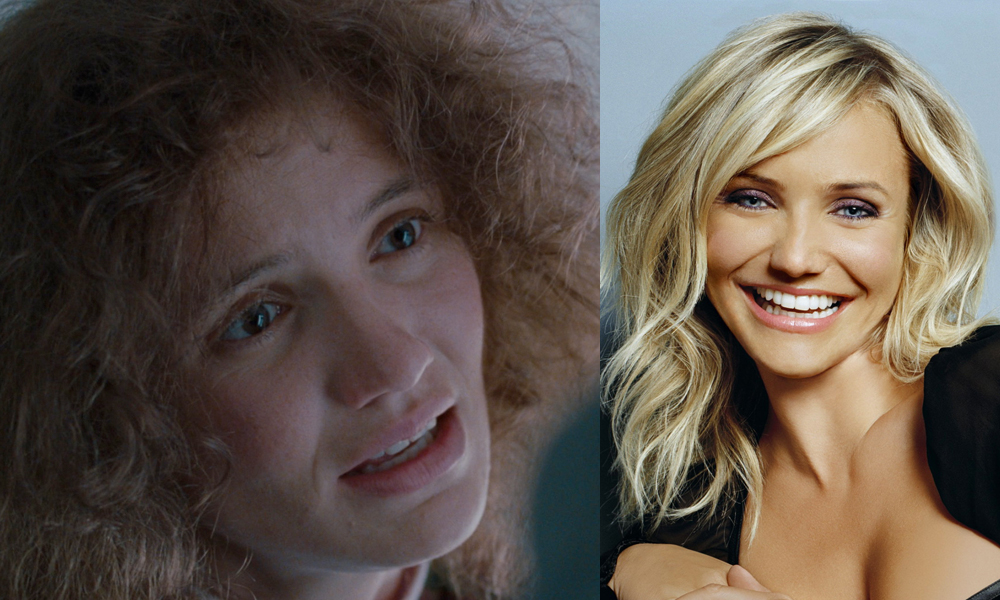 Kate McKinnon – Justin Bieber
Kate is one of the funny women on Saturday Night Live. On the show, she plays all different kinds of characters. She has impersonated people like Justin Bieber, Billie Jean King, and many others. In order to get it right, she has to alter her look drastically.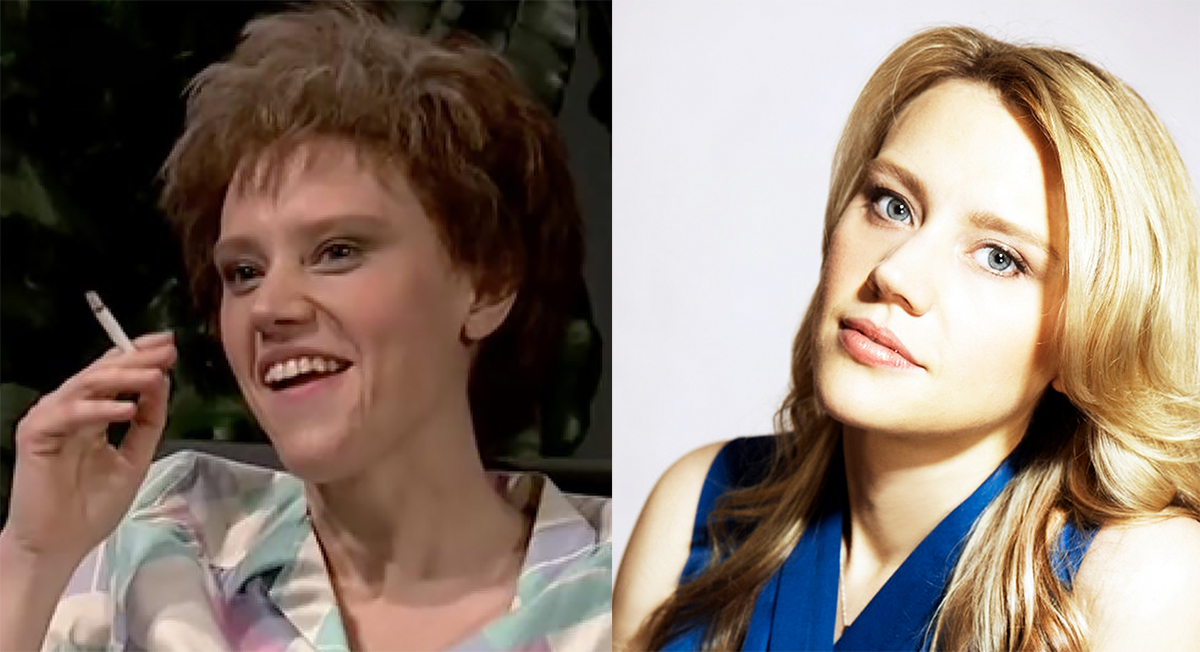 Meryl Streep – The Witch
Meryl Streep played The Witch in the film Into The Woods that was released in 2014. This legendary actress played the role of a frightening witch so she had to look the part. Hair and makeup did such a great job of it that she was unrecognizable.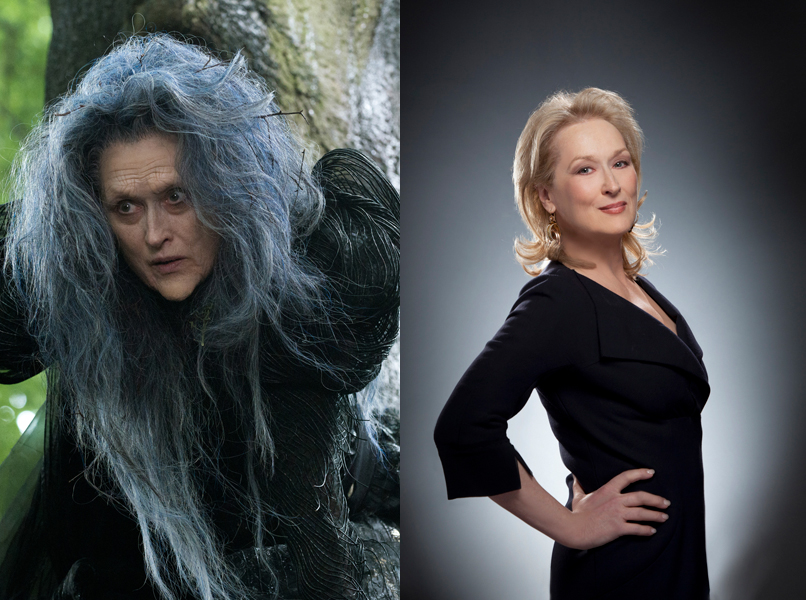 Salma Hayek – Frida Kahlo
This Latin beauty played the role of Frida Kahlo in the biopic 2002 film Frida. In order to truly represent her character, Salma had to don a unibrow. Frida was known for having an unconventional look so she had to play the part.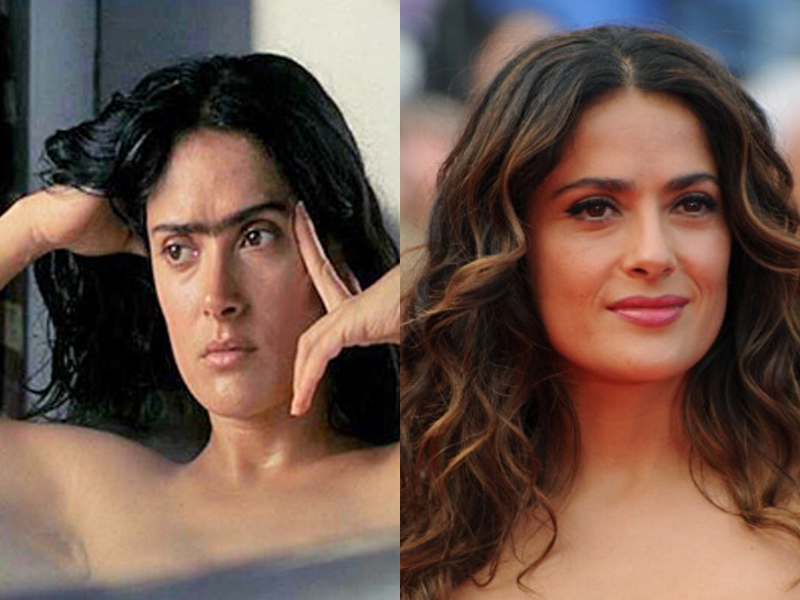 Linda Cardellini – Velma Dinkley
In 2002, Linda Cardellini was cast as Velma Dinkley in the movie version of Scooby-Doo. She had to wear her hair in a bob with a pair of thick-lensed glasses. She was made to look nerdy so had to wear unsightly outfits.
Mayim Bialik – Amy Farrah Fowler
Mayim is famous for her role as Amy Farrah Fowler on the hit series The Big Bang Theory. She plays the role of a frumpy neuroscientist who is highly intelligent and stereotypically nerdy. She plays an unattractive character but is far from unattractive in real life.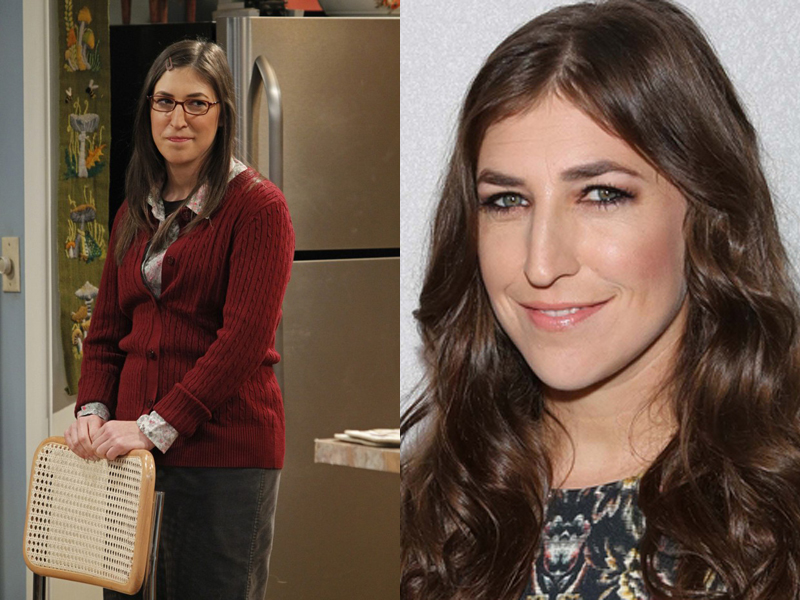 Mae Whitman – Ann Veal
Mae plays the role of Ann Veal on the show Arrested Development. Her character is meant to be a plain Jane, who is homely, and forgettable because of the way she looks. In real life, her beauty shines through and she's anything but forgettable.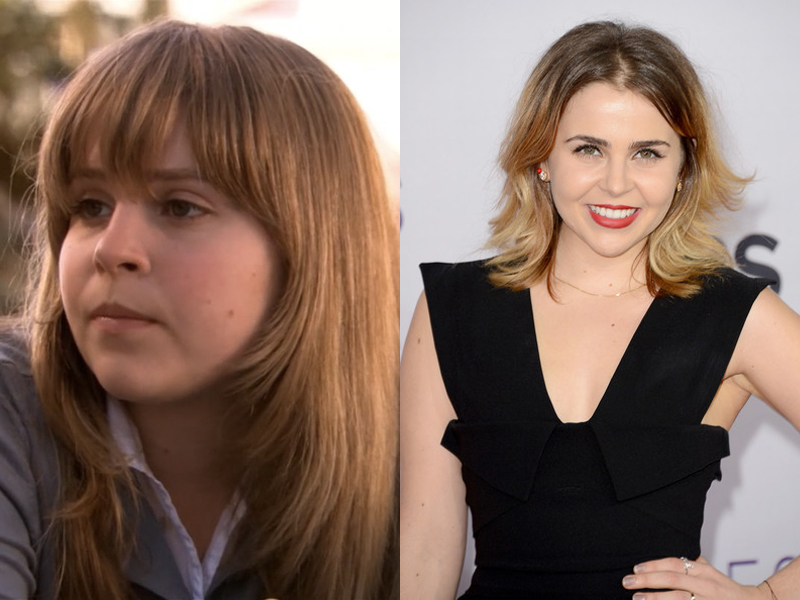 Charlize Theron – Aileen Wournos
At the height of her career, Charlize landed the role of Aileen Wournos for the movie Monster. Her performance as Aileen was seen as one of the greatest performances in the history of cinema. She portrayed the role of a serial killer.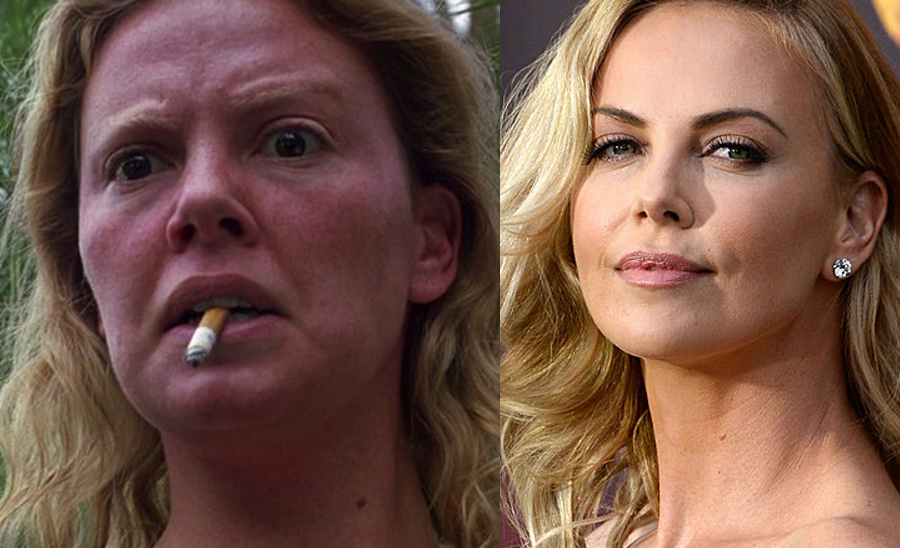 Thesy Surface – Margaret McPoyle
She may not be as well known as other Hollywood actresses but you'd know her as Margaret McPoyle from the series It's Always Sunny In Philadelphia. She played the role of a deaf-mute woman who has a unibrow and doesn't care much about her appearance.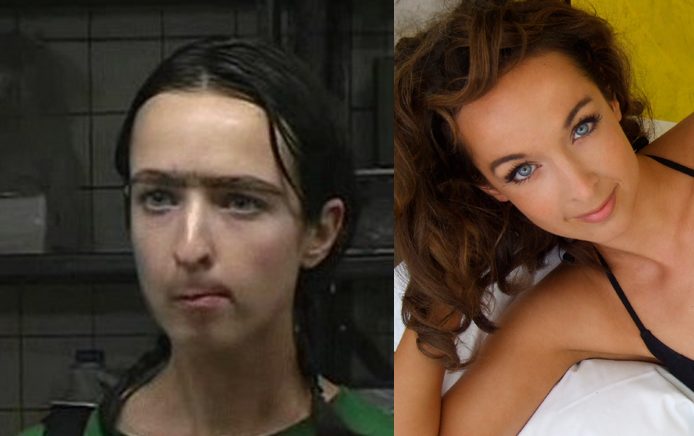 Maisie Williams – Arya Stark
Maisie is an English actress and became well-known to the rest of the world for her role as Arya Stark on the hit series Game Of Thrones. She even won an Emmy Award for Best Supporting Actress in Drama.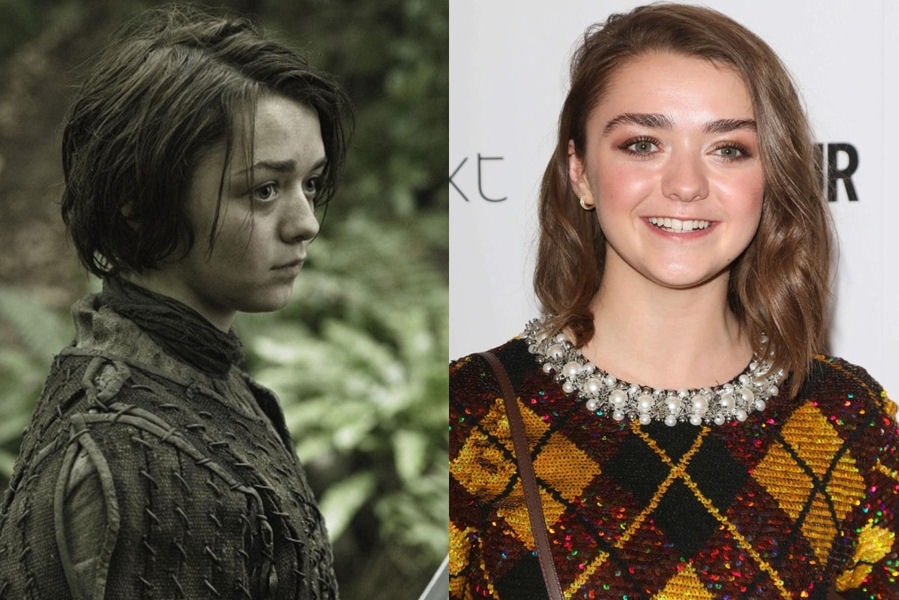 Tina Fey – Liz Lemon
Tina has been known for her comedic skits on SNL. More recently she's known for her role as Liz Lemon on the show 30 Rock. Her character on the show is a bit of a nerd which is far from what she is in real life.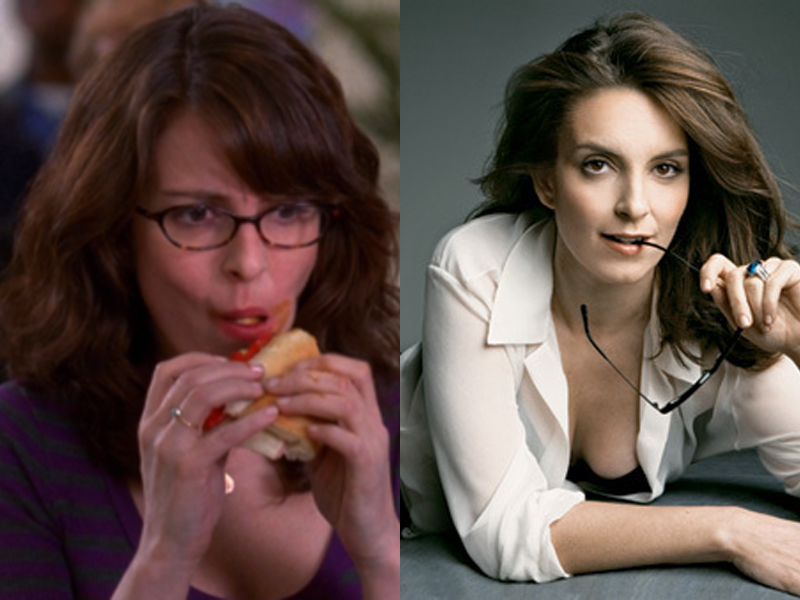 Lea Michele – Rachel Berry
Lea Michele played the role of Rachel Berry on the television show Glee. Rachel was a high school student, who was an ambitious singer in the glee club. However, she wasn't very popular because of her overbearing nature and her over-preppy sense of style.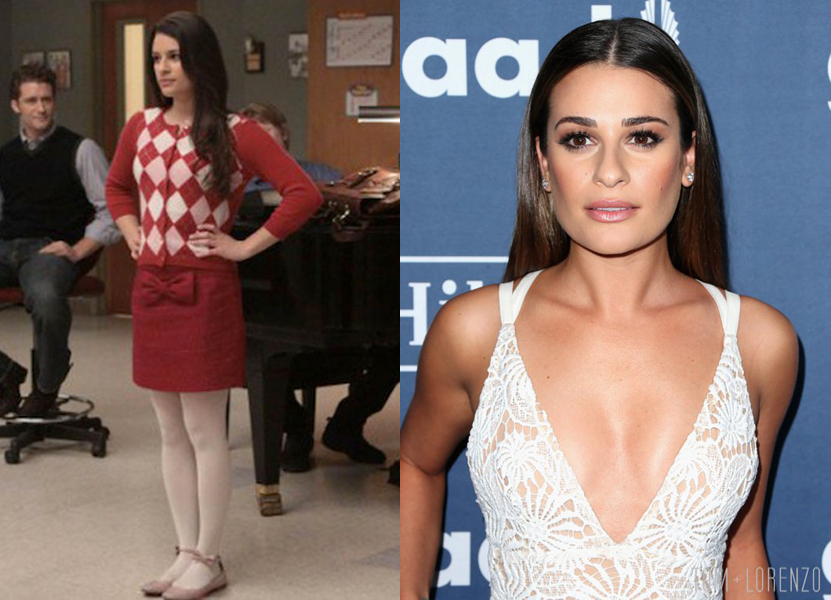 Anne Hathaway – Mia Thermopolis
In The Princess Diaries, Anne's character, Mia Thermopolis was a geeky girl that was in serious need of a makeover. In 2012, she had to lose a lot of weight for her role as Fantine for the film adaptation of Les Miserables.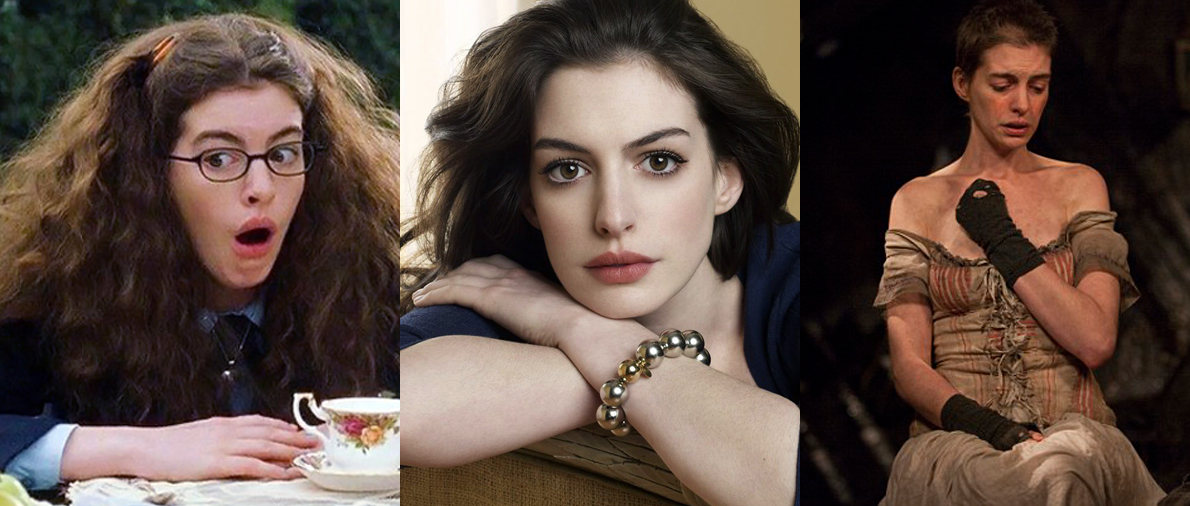 Patricia Heaton – Debra Barone
Award-winning Patricia Heaton is known for her role as Debra Barone on the show Everybody Loves Raymond, as well as her role as Frances Heck on The Middle. All the roles she has played portray her as a frumpish, quirky woman.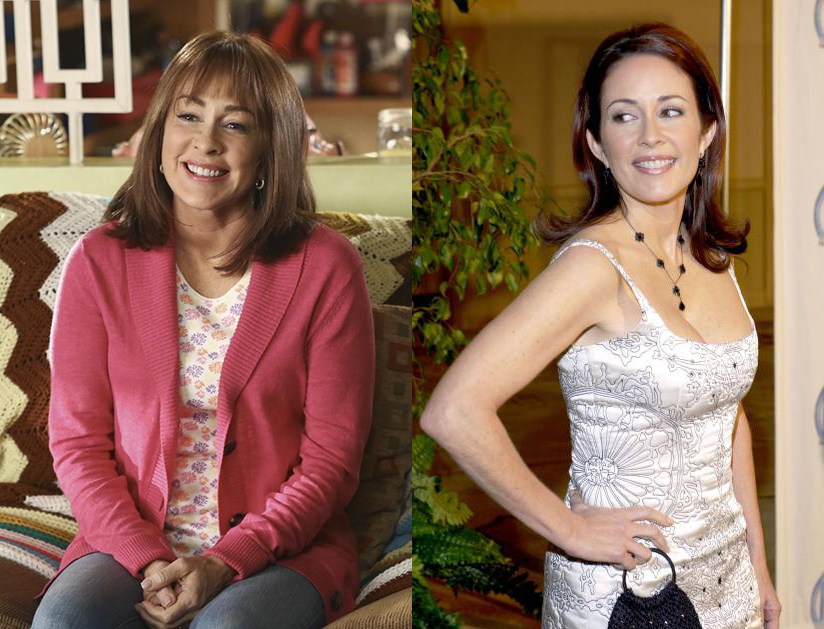 Melissa Rauch – Dr. Bernadette Rostenkowski-Wolowitz
Melissa is not only an actress but a comedian too. But she's known more for her role as Dr. Bernadette Rostenkowski-Wolowitz on the hit series Big Bang Theory. She plays the role of a geekish doctor with an annoyingly squeaky voice.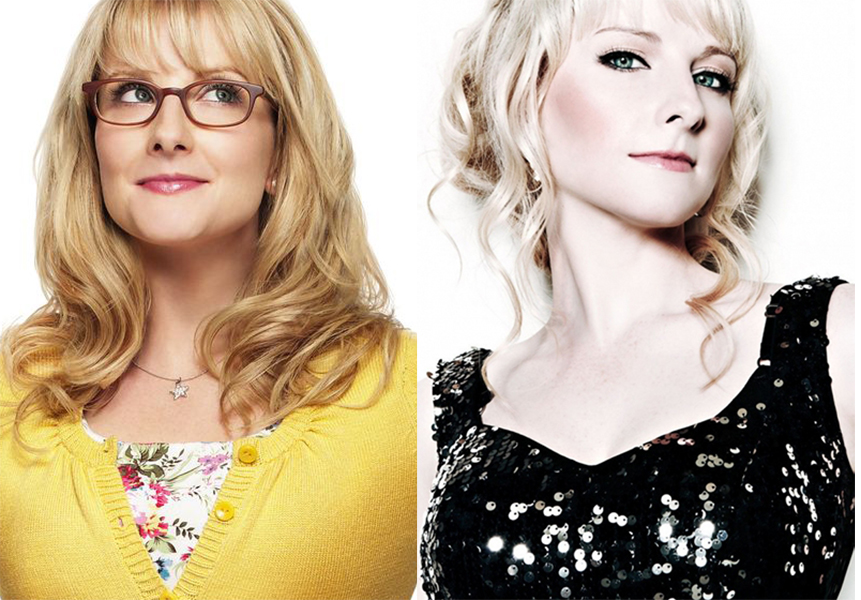 Sophie McShera – Daisy Robinson
This English actress plays the role of Daisy Robinson who is a plain kitchen maid on the award-winning period drama Downton Abbey. She has also played the role of one of Cinderella's ugly step-sisters in Kenneth Branagh's 2015 adaptation of Cinderella.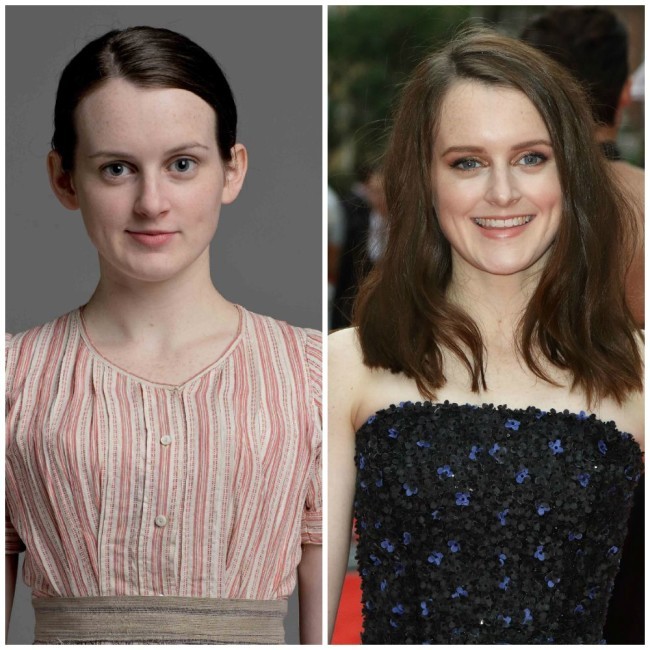 Janel Parrish – Mona Vanderwaal
Janel is an American singer, dancer, and actress. She rose to fame with her role as Mona Vanderwaal in Pretty Little Liars. Her character was portrayed as a plain and simple girl that could even be described as ugly, which is far from her real-life look. It is pretty unclear why she would ever be considered unattractive, even on the show!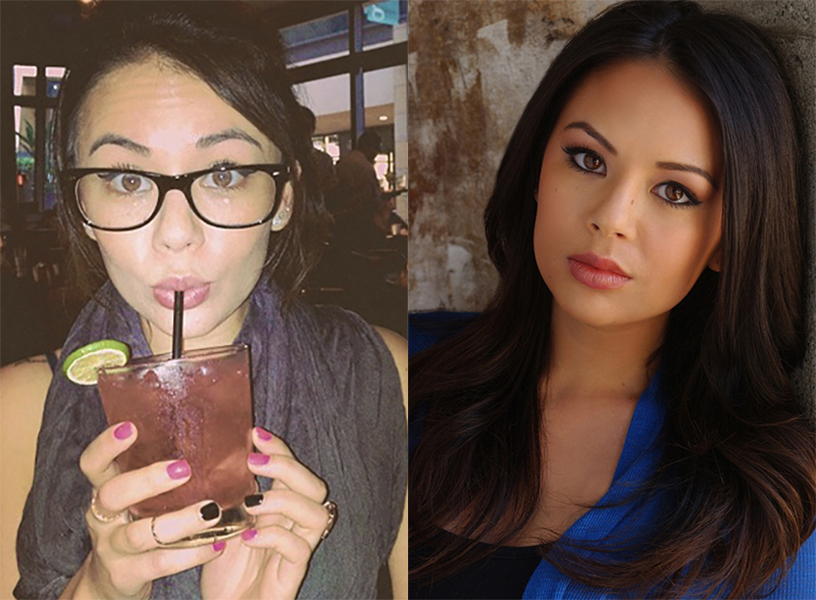 Jenna Fischer – Pam Beesly
American actress Jenna Fischer is known and loved for her role as Pam Beesly on the popular comedy, The Office. Pam is the plain office-worker, who is described as boring, and unappealing. She has told NPR that she loves the character that she plays.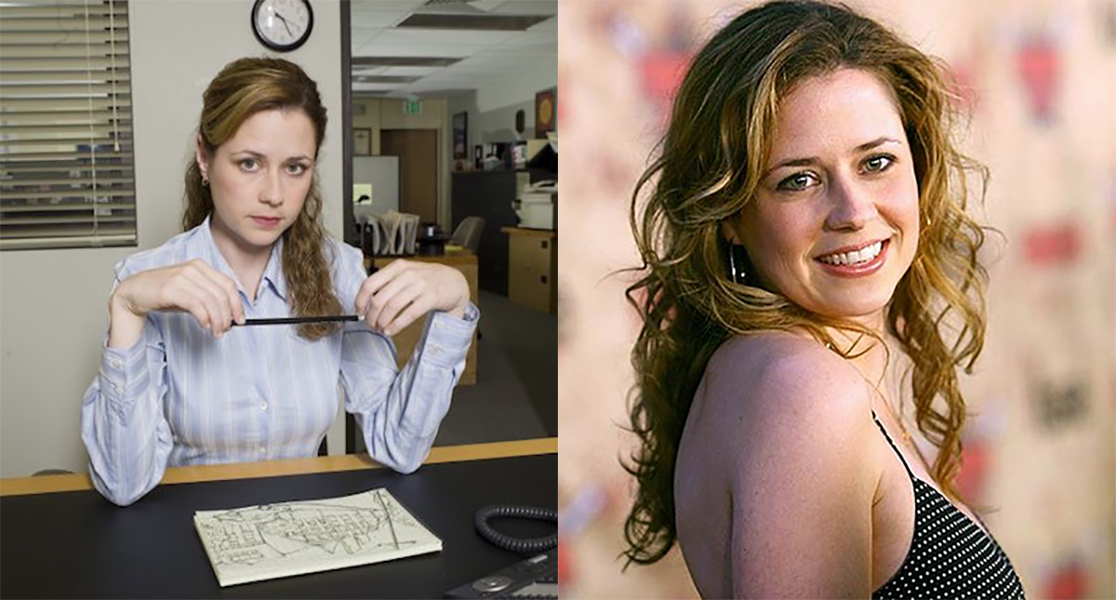 Tori Spelling – Violet Bickerstaff
On the sitcom Saved By The Bell, Tori Spelling's character wore glasses and braids. Her character, Violet Bickerstaff was an innocent, nerdy girl with a bad dress sense. In real life, Tori is the opposite of that. She's more like her character on 90210.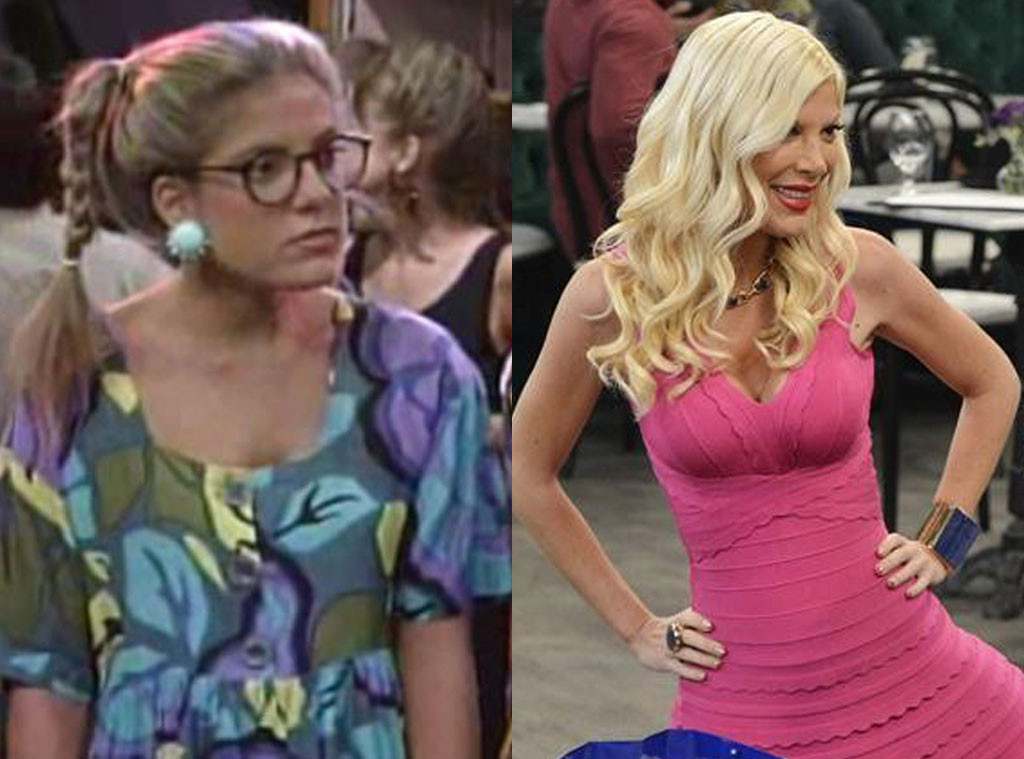 Alyson Hannigan – Willow Rosenberg
On the set of Buffy The Vampire Slayer Alyson 's character wasn't meant to be a hottie. Willow Rosenberg was Buffy's witch friend and side-kick. She also starred in movies like American Pie, its sequels, and Boys and Girls.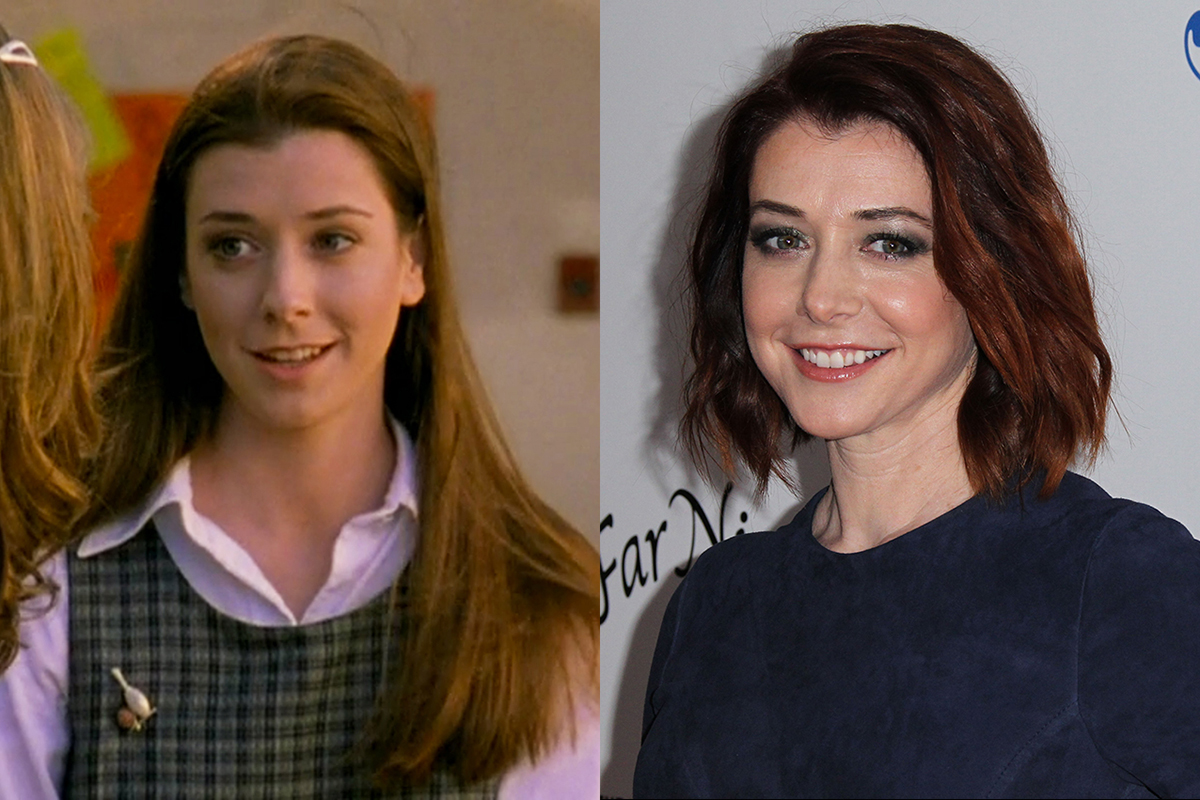 Kaitlin Olson – Deandra Reynolds
Kaitlin Olson's character, Deandra Reynolds, on the show It's Always Sunny In Philadelphia, is described as a rude and borderline sociopathic drunk. Her performance is spectacular because she's fully committed to the role. She's naturally a funny woman so this role fits her perfectly.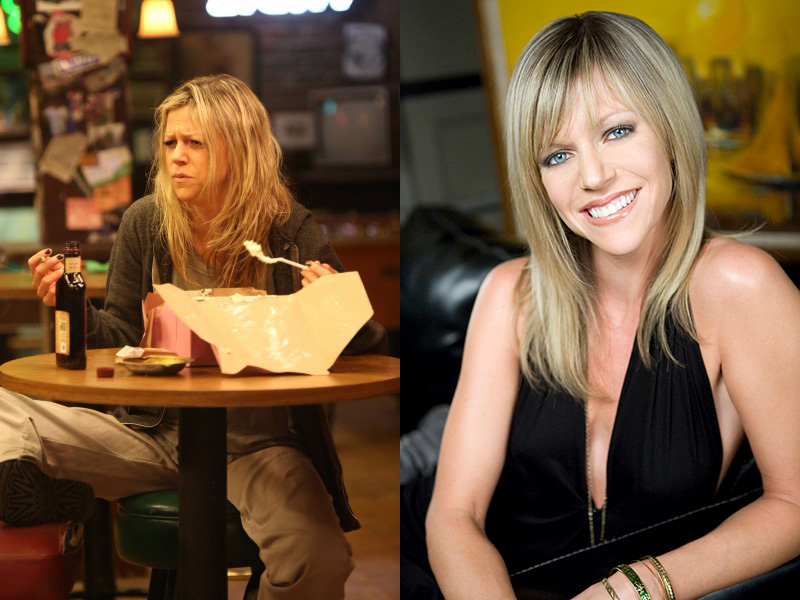 Aimee-Ffion Edwards – Lucy Sketch
This Welsh actress is famous for her role as Lucy Sketch in the television series Skins. She played the role of a weird stalker-type girl who had some personal issues. Her character only appeared in the second season when the entire cast changed.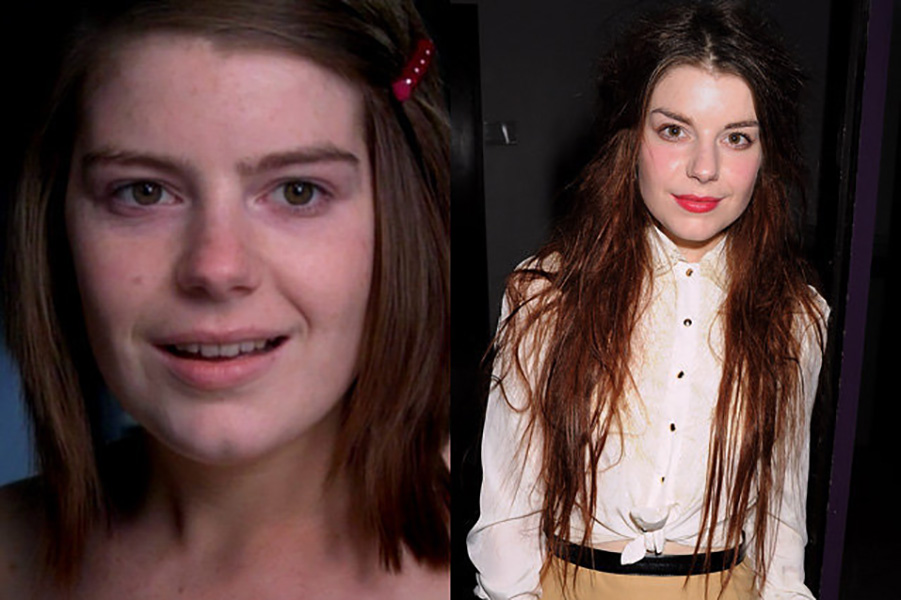 Gwendoline Christie – Brienne Of Tarth
Gwendoline plays the role of Brienne of Tarth, a robust and fearless female knight on the epic series Game Of Thrones. She's portrayed as being a powerful fighter. She's not interested in fancy clothes and pretty things, instead, she wears her armor and dons a sword.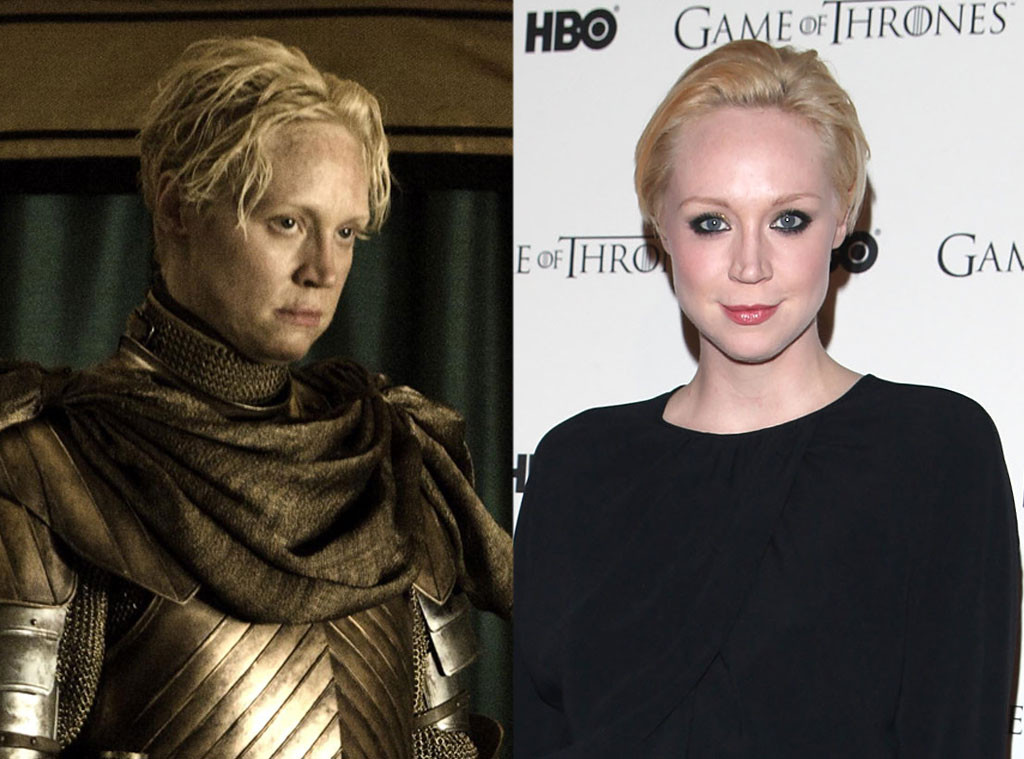 Pauley Perrette – Abby Scuito
Pauley is not only a great actress, but she's also a well-known singer, writer, and civil-rights activist. She stars in the hit series NCIS as the much loved Abby Scuito. Her 'alterna freak' character was created by American producer and screenwriter, Donald P. Belisario.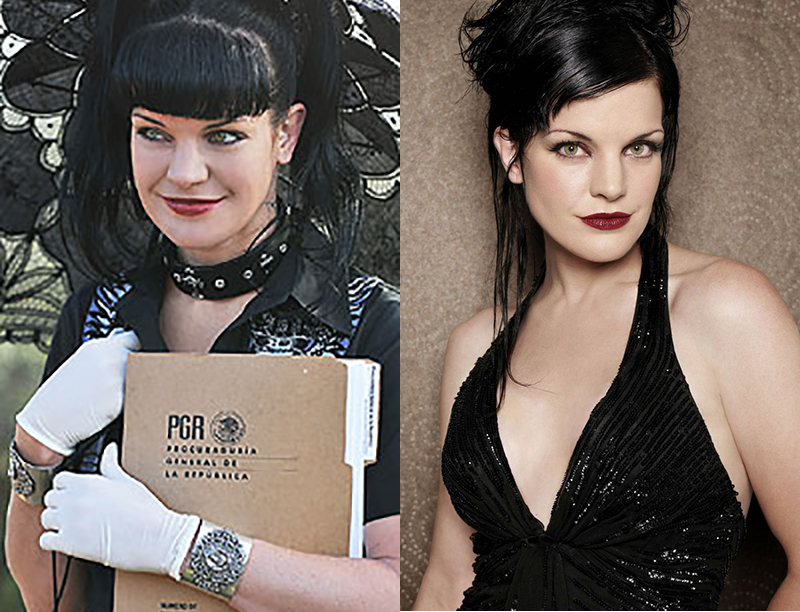 Ellie Kemper – Kimmy Schmidt
Ellie plays the role of Kimmy Schmidt in the comedy series Unbreakable Kimmy Schmidt. Her character is a woman who was held in a cult for the last 15 years and unleashed out into the world after being rescued.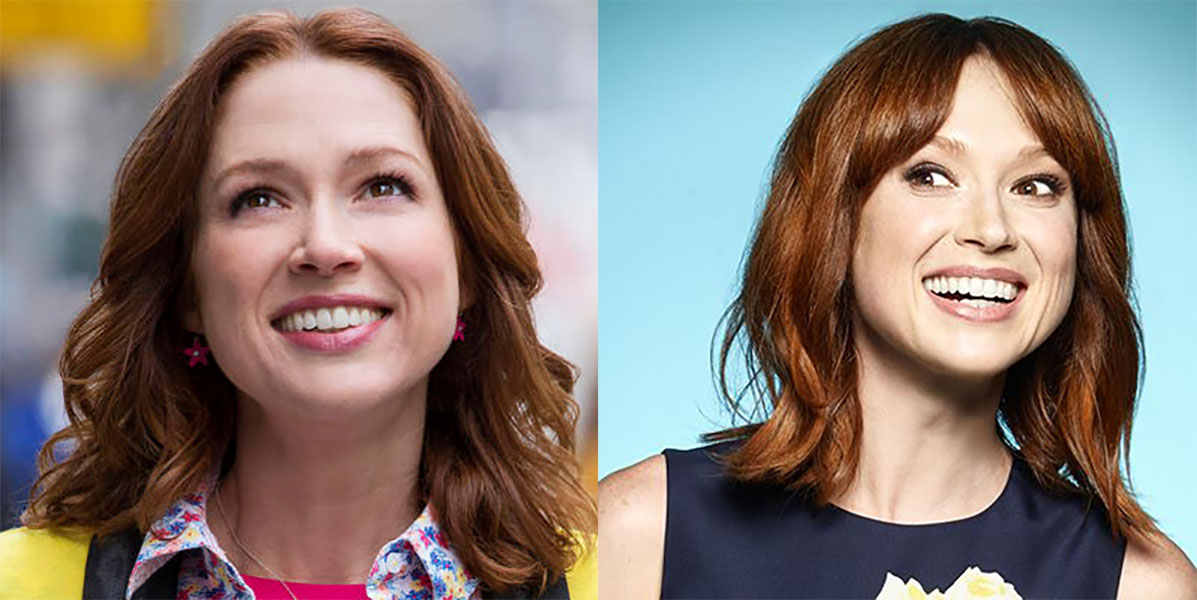 Sandra Oh – Cristina Yang
Everybody knows who Cristina Yang was on the hit prime-time series Grey's Anatomy. She played the role of world-renowned heart surgeon Cristina Yang, who is frigid and unemotional. Sandra has won two Screen Actors Guild Awards as well as a Golden Globe for her role as Cristina.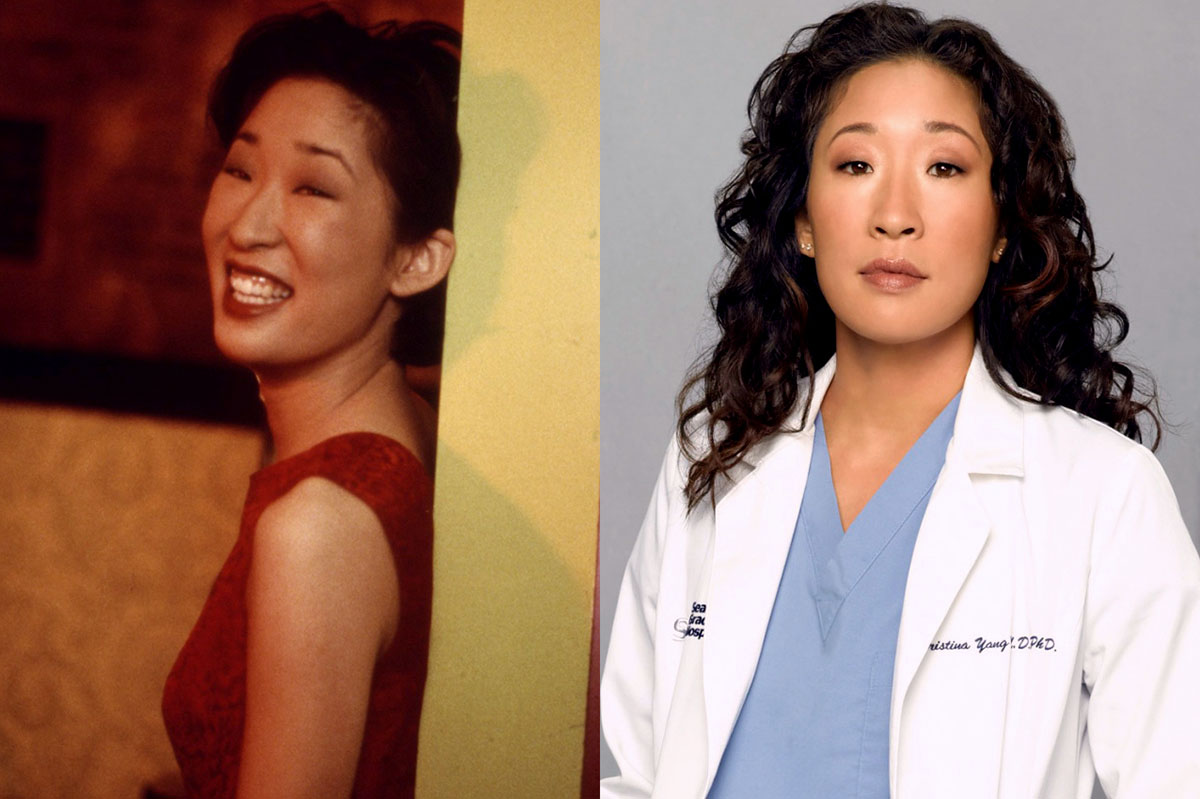 Phyllis Logan – Elsie Hughes
Scottish actress, Phyllis Logan is known for her role as Elsie Hughes on the British television series, Downton Abbey. Her character Elsie is a dowdy matron house-keeper. In real life she likes to dress up and get glammed up for award ceremonies at least.